Power Profits
What is the goal of Power Profits?
The goal of Power Profits is to find high growth stocks that have potential to generate double or even triple digit returns in a short period of time. Usually this will range from as little as 12 months, all the way upto two years.
---
What does Power Profits offer?
The Power Profits report will include stock recommendations and it will also give the subscribers suggestions on how best to use the flexibility of increasing or reducing exposure to equities based on the overall market conditions.
---
Who is the editor of Power Profits?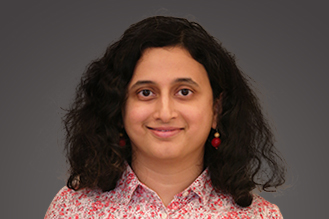 Radhika Pandit (Research Analyst), the Managing Editor of Power Profits, is also the Co-Editor of Smart Money Secrets. She is one of our senior analysts with a nearly 13-year stint in the field of equity research. She has helped build our pharmaceutical sector research from scratch and has a firm grasp of the Indian automobile industry. Being an ardent follower of Warren Buffett's value investing philosophy, she believes in investing in solid businesses.
---
What is the frequency of the reports and what is the minimum number of reports expected annually?
The Power Profits reports come out monthly, on the 18th of every month. So there would be a minimum of 12 reports on an annual basis. The home page of Power Profits on our website and on the App will have a status of the current Power Profits recommendations in terms of stocks that currently are in open position.
---
Will stocks with low liquidity be recommended?
Given the nature of the product, the fact that there will be stocks with high risks and low liquidity cannot be ruled out. There is always the possibility that these stocks may shoot up in price in no time, even at the time of our recommendation. However, the stocks can still be bought as long as they are trading below the buy limit highlighted in the report.
---
What is the tenure of investment?
For individual stocks in Power Profits, we recommend subscribers to consider holding the stock for 1 year, in some cases, where I see merit, we will extend it for 2 years.
However, since we are taking a cumulative returns based approach in Power Profits, we would like subscribers to judge the performance of the entire group over a longer time frame.
The above is purely indicative and the subscribers are recommended to obtain advice from their financial planners or investment advisers.
---
What are the expected returns?
This service recommends high risk stocks. The goal of the service is to outperform the returns delivered by the BSE Smallcap index over the long term.
---
What Power Profits does not offer?
Power Profits is a generalized recommendation service. We do not offer customized opinions for any particular subscriber or class of subscribers. We are not qualified financial advisors nor Investment Advisors and we strongly recommend our subscribers seek professional advice before taking any decisions for their investments.
---
How should one contact the customer service team in case of a query?
You can write to us with all your queries and we will be delighted to assist you. Alternatively, you can call us on +91-22-61434055 between 10 am to 6 pm from Monday to Friday.
---
Where does Power Profits fit into the asset allocation pyramid?
Since Power Profits aims to identify high growth stocks, these stocks will be across market caps (large cap, mid cap and small cap). Having said that, because of the focus on high growth, the universe will end up being predominantly smallcaps since these are the stocks that have potential to grow fast.
Small cap stocks are inherently riskier than blue-chip or mid cap stocks. On the brighter side, they present a huge growth potential. It is not unusual for a good small cap growth stock to turn a multi bagger in a matter of months. But on the flipside, there is a high risk attached.
Subscribers should note that not all high growth small cap stocks tend to be outperformers. In fact, we have seen such stocks plunge 80-90% when things turn sour. That is the reason high growth small cap stocks are not recommendable to those having a low risk profile. Even for subscribers having an appetite for slightly more risk, we recommend not more than 5%-10% of one's portfolio be invested in high growth small cap stocks. This means that the corpus that one sets aside for the Power Profits service should not be more than 5%-10% of the total money allocated towards equities.