In today's Private Briefing, I would like to share with you a private conversation with Rahul Shah.
I wanted to know, among other things, how did Rahul respond to the recent correction.
He likes to work with proven systems to beat the market. What is his system telling him now?
What's he planning to do in Microcap Millionaires in this correction?
What are his top recommendations?
All this, a special announcement, and more below.
Enjoy...
Rahul Shah Addressing Queries at the Equitymaster Conference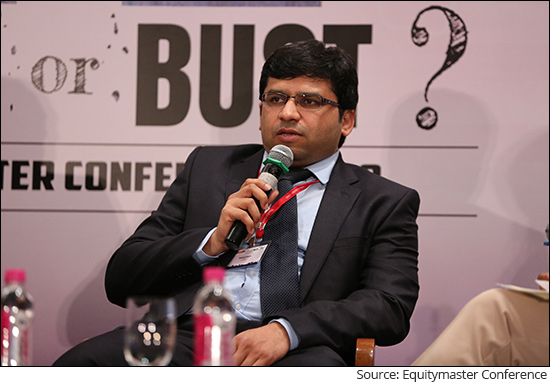 Rahul Goel: You've said that most investors either lose money or underperform the market because they don't follow a simple time-tested system. Why does that happen? Why are systems so important?
Rahul Shah: When you invest in a stock, you're taking a positive view about its future. But who has seen the future? No one knows what might happen. Even 'experts' predict no better than random guesses.