This week's Private Briefing will be a 4-parter. I'll bring you 4 private conversations. Yesterday, Rahul Shah talked to me about a range of topics - beating the market by 2x, preparing for the future after this market correction ends, his top stock pics...and more. In case you missed it, read it here.
Today, it's Richa's turn. As many of you know, Richa Agarwal is the editor of Hidden Treasure and Phase One Alert. She loves small companies. That's how you make big gains.
I wanted Richa's views on all things small cap, picking stocks in Phase One Alert, her 'on the ground' approach, her favourite stocks, and more.
Let's get straight to it.
Richa Answering Small Cap Queries at the Equitymaster Conference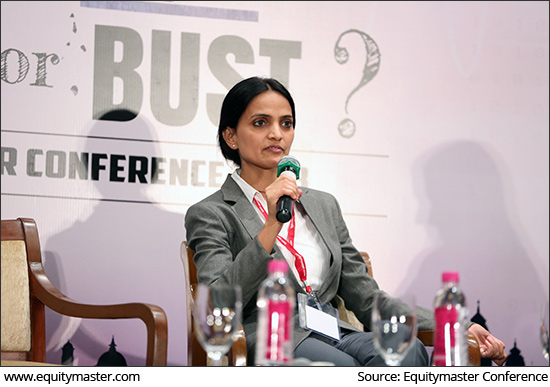 Rahul Goel: You've said that if investors want to make huge profits in the market, they should focus on undiscovered small caps. What kind of returns from these stocks are we looking at?