Two weeks ago, I said the market could have turned up.
I shared this chart...
Has the Market Trend Turned Up?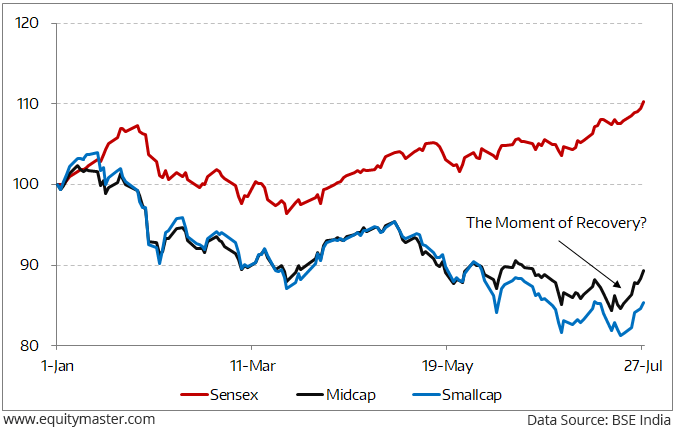 It looks like I was right. The Sensex closed above 38,000 yesterday...for the first time ever.
Mount 40k is just about 5% away.
Sensex 40,000 was Rahul Shah's bold call way back in March 2016. Rahul is our co-head of research and one of our very best analysts.
We've come a long way since his prediction.
There were two corrections between then and now. But the Sensex has marched on relentlessly.
But what comes next? What happens after 40k? Can you just buy any stock that comes your way?
No.
I'll let you in on a secret...
Actually, it's Rahul Shah's secret. He has been waiting for this moment.
You see, dear reader, Sensex 40,000 was his prediction. He knew we would get here sooner or later.
Naturally, has given a lot of thought to what happens next. Keeping that in mind, Rahul has been working on a secret strategy.
Accelerated Profits
That's what he is calling it.
Now, I'm not the one to spoil surprises. But I can tell you this... the Accelerated Profits strategy is Rahul Shah's most ambitious project yet.
Unlike long-term wealth generation strategies, Rahul Shah's Accelerated Profits approach could deliver results in a matter of just a few months.