Is the correction over? Will the market start to go up now?
There's no doubt that stocks have started moving up. But it has come after a lot of negativity this year, especially in October. Perhaps some pre-Diwali cheer was due!
In any case, here's a chart of the three main indices in the Indian stock market this year. Clearly, safe bluechips have outperformed risky mid and small caps.
Safety Beats Growth in 2018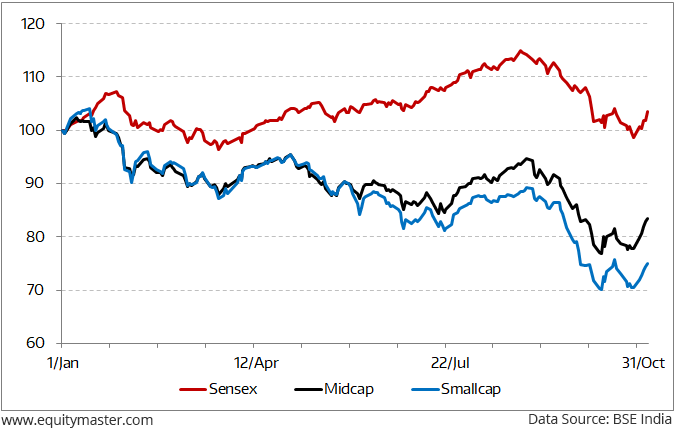 If you travelled one year back in time and showed this chart to Tanushree Banerjee, our safe stocks expert, she wouldn't have been surprised to see it.
She was expecting a correction back then and she was warning her subscribers.
Don't take my word for it. Just read these articles and note the dates of publication...