Tanushree Banerjee's Next Big Prediction
The Big India Revival
Going Live at 5pm Today
How a Company's Culture can Decide Your Investment Returns
Jan 13, 2022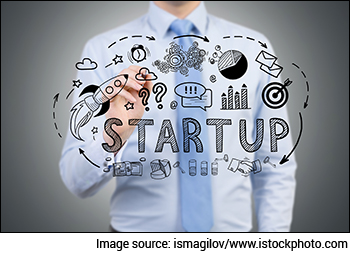 Among all the Hollywood movies I've seen, one particular line is engraved in my mind.
'With great power comes great responsibility'.
Whenever I watch the Spider-Man movie, I am always reminded of the quote. Not only because I am a Spider-Man fan, but also I believe few people carry success gracefully and with humility.
Let me give you some context from Indian startups...
The speed at which companies are entering the Unicorn club - US$1 bn valuation - is mind blowing.
In 2021, 24 companies entered the unicorn club and the number is expected to rise in 2022.
When a company gets to a US$1 bn valuation the promoters personal wealth too grows in geometric progression. It's no wonder there are so many new entrants in the Forbes billionaire list in India.
This reminds me of the wealth of internet startup founders during the dotcom bubble of the 1990s.
However, as I said, not everyone can handle success and money elegantly.
I'm sure you must have heard the abusive viral audio of Bharat Pe founder with an employee of Kotak Wealth Management.
--- Advertisement ---
Big Revival At 5pm Today

Tanushree Banerjee Tells You All About the Big India Revival

A Once In A Generation Wealth Building Opportunity

Full Details Here
------------------------------
The argument was due to non-allotment of Nykaa shares during the IPO.
While the IPO process is simple and involves financing, the allotment is on a pro rata basis. The allotment depends on the oversubscription of the issue.
The language and the manner in which the founder of Bharat Pe spoke to the Kotak employee was deplorable to say the least.
As my father would put it, this is what happens when money goes to your head. After all, it takes humility to handle money. It might have been an example of the perils of getting rich quickly.
In stock markets, Laxmi (i.e. wealth) staying with you depends on your behaviour with money.
When we talk about management quality, it is such intrinsic qualities which matter.
Here's a contrasting example of the previous generation...
During the late 90s and early 2000s, Narayana Murthy was the rock star of the Indian IT industry. His popularity was such that he could have won an election then.
Infosys' market capitalisation in 2000 was Rs 860 bn. Now that's huge by any standards, especially during those days.
Have you heard of Mr Murthy getting in to any controversy back then?
Dr Murthy's net worth is more than US$2.3 bn. Yet he chooses to travel economy class.
Once when asked why he travels economy, his answer was, 'Do business class people reach early'?
He can buy a plane for himself if he wants to. Yet he chooses to travel economy class. This speaks volumes about his values and priorities.
There are few companies in the world whose drivers and electricians are millionaires.
When he was asked in the late 90s, what his goal was for Infosys was, Murthy replied, 'I want to create a thousand millionaires in my company by the year 2000'.
In fact in 2000, there were 2,000 millionaires in Infosys.
Mr Kannan was Mr Murthy's driver for a long time and also a proud shareholder of Infosys. During the market peak in 2000, the driver's net worth was more than 20-30 times his yearly salary.
When Mr Murthy asked him to retire as a rich man, Mr Kannan said, he might be a rich man but his needs were limited. So he would continue to serve Murthy till he retired.
This is what culture in an organisation is all about.
No conversation about corporate culture is complete without mentioning the Tata's and specifically Mr Ratan Tata. The culture that JRD Tata built over decades is ingrained in every Tata employee.
Trust is the reason why people go to a Titan store and avoid the local jewellery shop despite Titan charging a premium.
Tata = Trust
That's why Tata companies get a higher PE multiples on the stock market and will continue to.
The reason why I want to highlight the contrasting set of entrepreneurs, is to help you cut through the noise especially during a bull market.
The so called new listings, the tech IPOs, are the most sought after stocks these days.
However, the market has realised the hype around them within a few months of listing. It's no wonder the stocks have been hammered down as much as 50% from the listing price.
Many of these new age tech platforms are trading below issue price too.
In a past editorial I wrote about how uncomfortable I was to recommend massively loss making complex businesses.
Apart from having no visibility about profits, the promoter's conduct is very important. The behaviour of Bharat Pe founder is a big red flag.
It's vital you understand that the crazy valuations these startups enjoy is due to excess liquidity.
If 20% of all the United States dollars have been printed since 2020, you can imagine the bubble it will create. This new incremental money at a low cost is being distributed as a free lunch.
But remember, in life there are no free lunches.
Who would you pick...
...an arrogant promoter who spent Rs 2.3 bn to generate a revenue of Rs 60 m or legends like Mr Murthy and Mr Ratan Tata?
Warm regards,



Aditya Vora
Research Analyst, Hidden Treasure
Recent Articles