Bet on These Smallcap Stocks for Success in 2020
Jan 14, 2020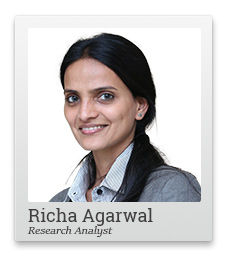 Last week, while on an afternoon chai break near my office, I bumped into an ex Hidden Treasure subscriber.
We got talking. It turned out he had stopped investing in smallcaps after the sharp correction that started in January 2018. And unless there were clear signals of recovery in smallcaps, he was happy to wait on the sidelines.
He then asked me if I was still recommending smallcap stocks. And if so, when I expected a recovery.
I did share my views with him, but given the lack of time, I'm not sure if I could put across my point very well.
Since these sorts of questions are on the minds of almost everyone who is into equities, I am putting down my views here.
And I hope the gentleman I bumped into that day gets to read this.
If you have been following me, you already know my answer to the first question.
I believe this is the best time to be playing in the smallcap space...a once in a decade opportunity.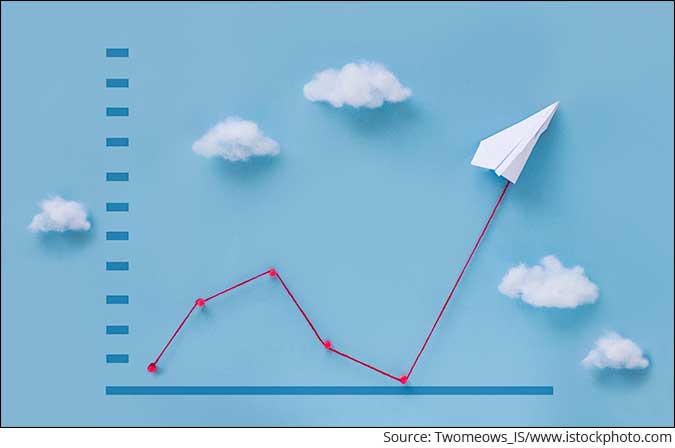 Never before have small caps had two successive years of correction.
Never before has the dichotomy in the performance between large caps and smallcaps been so huge (and it has nothing to do with earnings).
And never before was the regulatory compliance by mutual funds (the reclassification rule) responsible for a massive sell off in smallcaps.
All in all, it's a perfect setting for a smallcap rebound.
So when do I expect a recovery...?
I cannot give you a date. I don't even know if it will be this month or the next, or later this year.
But I do see some signals that make me confident that the tide is about to turn.
Again, more than smallcaps as a whole, I'm focused on quality smallcaps that have been beaten down unfairly.
So here are the signs that make me confident of a recovery...rather, a massive rebound in select smallcaps...
Despite a tough economic climate, there are smallcaps where earnings have improved in the last one and a half year. I have always believed that whatever cleanup is going on in the economy will be positive for well managed companies that also happen to be the market leaders in their niche. It should not take long for the valuations to align with improving fundamentals now.

The insiders in select smallcaps are buying their own stocks from the market.

Peter Lynch has said: Insiders might sell their shares for any number of reasons, but they buy them for only one: they think the price will rise.

But then insiders are, in a way, permanent investors in a business. So while their buying may suggest that the stock is undervalued, it gives no clear sign of a quick recovery.

The third sign that makes me optimistic that the recovery may not take long:

I see liquidity coming back to the smallcaps.
The big investors are finally shedding their doubts and loading up on select smallcaps again. Select smallcaps have seen sequential increase in the institutional holdings in the last quarter.
Along with the insider buying, about which I spoke in detail in my webinar for the month of August 2019, I think this is a very strong indicator the wait for massive rebound in smallcaps will not be too long.
So far so good...
But here is the most critical piece information you should be aware of to make the most of investing in equities...
--- Advertisement ---
3 Stocks for Potentially Massive Gains

COVID-19 has triggered a fundamental shift in the global economic and geopolitical map.

This reshuffling of the geopolitical map is just ONE of the forces fuelling the great Indian revival.

A revival that will restore the power, wealth, and influence we once enjoyed.

And, those who invest in the companies at the heart of this revival could turn a small stake into generational wealth.

Our co-head of research, Tanushree Banerjee, has narrowed down on 3 specific stocks.

She strongly believes, these 3 "revival stocks" could potentially offer massive gains.

Click here to learn more about this mega opportunity
------------------------------
Most of the big gains in the markets over one or two decades came in just 10 crucial days.
For instance, Rs 1,000 invested in Sensex on April 3, 2003 would have amounted to Rs 12,400 at the end of 2019.
But had you missed 10 of biggest single day gains in the Sensex during this 17-year period, you would have ended up with just Rs 5,836.
This is more than a 50% less versus a scenario in which you were invested throughout.
Remaining 'invested throughout' sounds easy but it's difficult to practice.
Over this period, there has been enough negative news in the markets and the economy to shake an investor's confidence, to make him panic and press the exit button.
If you let moody and volatile Mr Market make you shift in and out, you wouldn't be doing the smart thing.
This is even more relevant in the smallcap space. That's because low volumes in smallcaps translate a small liquidity push into disproportionate gains. As I had shared in my latest Hidden Treasure webinar, with a 15-day period, the stock prices had gained in the range of 15% to 31%.
So, what should your plan be?
If you are someone with a long term investing horizon of at least three to five years, the best time to invest in smallcaps is now.
But there is a caveat.
Don't count on a rebound for these stocks just because they are fallen. If stock price corrections alone trigger your buying decision, chances are you are catching a falling knife.
So which are the most fundamentally attractive small caps right now?
I've shortlisted one stock I believe is not just safe in a volatile economic environment, but could provide fabulous gains in 2020 and beyond.
Read more about this stock here.
And stay tuned for tomorrow I will tell you more about why small caps are the way to go right now...
Warm regards,



Richa Agarwal
Editor, Hidden Treasure
Equitymaster Agora Research Private Limited (Research Analyst)
PS: On Tuesday, 21 January, India' #1 trader - Vijay Bhambwani - will reveal a highly profitable, time-tested strategy, to make instant income from the market. Join Vijay at the Instant Income Summit. Register for free here.
Recent Articles