Introducing Lazy Millionaire: The Master Key to Earning Market Beating Returns
Jan 17, 2022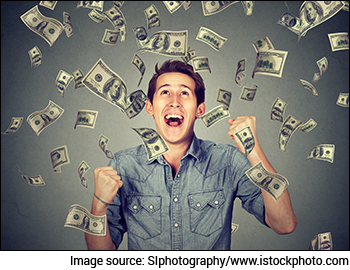 Back in April 2021 when I was finishing a recommendation report, I got a call from my nephew.
'Rahul mama, mujhe stock market me invest karna hai. Kya aap mujhe sikhaoge?', he asked me right after exchanging a few pleasantries.
He was barely twenty and I was happy he wanted to learn investing at such a young age. The whole experience could provide a nice platform to him for a lifetime of wealth compounding.
But I also felt he wasn't starting at the best of times. The bull market was already a year old and given how the second wave was progressing and proving more dangerous than the first, a big market crash looked like a strong possibility.
For someone who's just starting out, this may not have been the best experience. It had the potential of turning him cold towards the stock market for many years to come.
Nevertheless, I still asked him to go ahead and take the plunge.
Thus, armed with a new demat account - a breeze these days - and a loan of a few thousand rupees from his father, he was ready and raring to go.
Now, the next big challenge in front of me was to reduce the vast field of investing to a few important rules and principles.
Truth be told, investing can be quite intimidating for a rank beginner.
There are so many companies from so many different industries that knowing which ones to invest in and which ones to reject could take up a huge amount of time.
There is so much to learn - understanding the language of business i.e. accounting, analysing industries, assessing the quality of management, the different methods of valuation.
I was sure if I would have told my nephew to do all of these things before making his first investment, he would have given up the idea of learning investing.
Besides, it's quite ironical that even after a person has learnt all of these things and has applied them to his investments, there is no guarantee his stock picks will do better than the overall market.
There is always the risk that his portfolio may underperform the broader benchmark indices over a 3-5 year period. This would certainly make him question the value of all that he has learnt so far.
Well, this is when Warren Buffett's precious words in his foreword to one of my favourite books on investing, The Intelligent Investor, hit me like a ton of bricks.
Here's what he said.
To invest successfully over a lifetime does not require a stratospheric IQ, unusual business insights, or inside information. What's needed is a sound intellectual framework for making decisions and the ability to keep emotions from corroding that framework.
I immediately knew how I needed to proceed to teach investing to my nephew.
I set aside things like accounting, industry or economic analysis and just asked him to follow a few rules i.e. follow a framework of investing if you will.
Well, a few days back, he sent me his demat statement. I felt a sense of pride going through it. There were quite a few winners in his portfolio he had built entirely by himself.
For e.g. he bought Zensar Tech back in May 2021 and sold it in September last year, earning a return of 80% in 4 months flat.
He bought Delta Corp at Rs 146 and sold at Rs 221, a return of more than 50% in the same time period.
Then there are stocks that he hasn't sold yet but where he is sitting on some strong gains. These are stocks like Bharat Electronics, Oil India, and Tata Power.
Of course, he had his share of setbacks as well with some of his picks not working as expected.
However, I was still proud of what he had achieved in such a short span of time.
In a field where even the experts are afraid of taking an independent view of stocks and are busy gauging the market mood, my nephew went ahead and made those purchases, relying entirely on a handful of rules and principles.
Well, you could call it naivety or a lack of experience.
But make no mistake, he was operating based on a sound framework of investing I had helped him put together. Thus, all he had to do was supply the emotional discipline, which he did to a great extent.
The rules of his framework were pretty simple to be honest.
It involved things like...
Not engaging in speculation i.e. not investing in a loss making or highly leveraged companies.
Always insisting on a margin of safety in valuations. This margin of safety should be based on the company's current earnings power and not as of some future date.
Considering yourself as a silent partner in the business and not paying excessive PE multiple for any stock.
Using your advantage as a retail investor and investing mostly in small companies.
Not trying to make future projections and relying mostly on the past performance.
Why did my nephew find this framework easy to follow and also picked a handful of winners using it?
It's because these rules are not ambiguous. They don't require a lot of individual skill and judgement.
You see, there are many different ways of earning good returns from the stock market.
You can invest in companies with strong competitive advantages or 'moats' as they are called. You can focus on the best growth stocks or invest in turnaround companies.
However, these methods demand a lot of time and effort and are not that easy to follow.
My framework on the other hand is not high IQ but high EQ to be honest. The rules are very easy to follow and anyone can start applying it with barely a few weeks of training, like my nephew did.
In fact, it's this very framework that's behind the impressive returns I have managed to earn for my subscribers in Microcap Millionaires and Exponential Profits.
And you'd be happy to know that I have put all of these rules together in my brand new initiative, The Lazy Millionaire.
You see, on 24 January, I'll unveil the master key to my EVERY LAST SECRET you can use to build a millionaire stock portfolio that could potentially double your money in four years.
I'm talking about potentially transforming a tiny seed investment of Rs 15 lakh into a whopping Rs 65.55 lakh...
...and walking away with a big fat gain of Rs 50.55 lakh in less than 8 years.
Mind you, these are no empty claims or imaginary numbers I am pulling out of thin air.
These numbers are based on my actual recommendations.
Yes, I have ACTUALLY done it.
I've successfully and consistently beaten the benchmark indices by a wide margin over the long-term.
So, if you want to lay your hands on this market beating blueprint, do not forget to join me at the Lazy Millionaire Summit on 24 of January, at 5 PM sharp.
If you're hungry to make market-beating returns with very little effort and very limited risk...then this is something you cannot afford to miss.
Book your free seat for the Lazy Millionaire Summit.
Warm regards,



Rahul Shah
Editor and Research Analyst, Profit Hunter
Recent Articles