Unmatched Returns from a Secret Segment in the Stock Market
Jan 18, 2021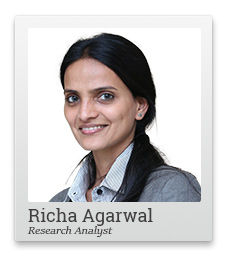 2020 has been the best and the worst of the years for investors.
Best because the stocks have taken off, and how.
Worst because we witnessed the sharpest fall in a long time amid huge economic uncertainty.
Now, all benchmark indices are now trading well above the pre-covid levels.
While the Sensex has touched lifetime highs, the gains in the smallcap index have surged past the Sensex.
Some may believe it's time to wait before jumping to action, there is data to suggest this is the best time to join the smallcap revival.
In fact there is even a secret segment of stocks that few can afford to play in.
--- Advertisement ---
These 3 Stocks are the Dark Horses of the Stock Market

The mainstream media mostly ignores them.

Mutual funds and hedge funds can't buy them in bulk.

Stock brokers rarely cover them.

These stocks are the dark horses of the stock market.

They only come in limelight after they have rallied by hundreads of even thousands of percent.

Our head of smallcap research, Richa Agarwal, has a knack for identifying such stocks before they begin their rally.

Over the years, she has spotted such stocks which have gone on to offer triple and even quadruple digit gains for investors. (* Past performance is no guarantee of future results)

Today, when the markets are near all-time high... and some investors are thinking of booking profits... Richa has spotted 3 such stocks which are set for a massive rally.

She will reveal the details of these 3 stocks on 16th March at her free online summit.

Click here to sign-up instantly. It's free.
------------------------------
The opportunities this segment offers are so powerful and volatile I believe it's unsuitable for 99% of investors
That said, with an allocation as low as 10% of the portfolio, and a stomach to withstand volatility, the kind of returns you can make in this equity class are unmatchable.
Now, you would not get any bragging rights as investors in these stocks. You see, these stocks are almost unknown and unrecognised entities by the stock market experts and financial channels.
Further, these stocks tend to have high volatility. It's quite possible for them to fall 40% when the benchmark index falls 20%.
So if you are afraid to look bad in the short term based on your stock returns, this opportunity is not for you.
But if you are still with me, Congratulations! You might qualify to be a part of the elite investors in this segment.
The reason I call these investors elite because they are like pioneers in identifying potential 100 baggers.
Here's what investors in this segment of stocks could reap on investing Rs 1,000.
| Secret Segment Stocks | Rs 1,000 invested | Years |
| --- | --- | --- |
| Stock A | 4,784 | 5 |
| Stock B | 62,880 | 3 |
| Stock C | 18,573 | 5 |
| Stock D | 11,823 | 3 |
| Stock E | 2,983 | 5 |
| Stock F | 12,282 | 3 |
| Stock G | 10,099 | 5 |
| Stock H | 3,123 | 3 |
| Stock I | 28,856 | 5 |
| Stock J | 5,463 | 2 |
Now this is just the beginning. The real wonder of compounding in these stocks comes a few years later. Look at the table below.
| Secret Segment Stocks | Rs 1,000 invested | Years |
| --- | --- | --- |
| Stock A | 99,765 | 15 |
| Stock B | 985,329 | 18 |
| Stock C | 80,557 | 15 |
| Stock D | 261,595 | 12 |
| Stock E | 12,265 | 16 |
| Stock F | 68,950 | 9 |
| Stock G | 27,223 | 12 |
| Stock H | 94,235 | 13 |
| Stock I | 20,785 | 11 |
| Stock J | 50,694 | 19 |
Despite such breathtaking returns, most investors aren't aware of these stocks. The reason is big investors cannot invest in them even if they would like to.
Even I faced this issue a few years ago, until I decided to make this opportunity exclusive only for a certain set of subscribers.
You see, it all started with a stock idea I had.
I had travelled to the place, done my research, met the management. I loved everything about the company.
And did I mention the stock was cheap?
Learn: How to Potentially Accumulate Rs 7 Crore in Wealth Over the Long-term
It was a brilliant business - but it was so small that nobody else was even looking for it. No big investors, no funds...just me and my fundamental analysis.
I knew I had a winning bet for the long-term...and was ready to recommend it to my subscribers!
But then, I hit an obstacle.
I could not have recommended this stock without potentially causing a sharp surge in the stock price.
And not all Hidden Treasure subscribers would have been able to buy at the recommended price levels.
Do you know what the cost of this decision was?
Our subscribers lost the opportunity to make 2,038% from the secret segment stock in 4 years. They had to suffice with just 300% when we recommended it much later.
I'll share more details about these stocks in my future editorials.
Meanwhile don't forget to join me at my Smallcap Revival Summit of 28 January.
I'll tell you about my top 3 smallcaps you can consider buying.
I've been told that almost 15,000 astute readers of the Profit Hunter have already booked their seats!
I'm humbled by your response and excited to host this summit for you.
I look forward to see you there.
Book your free seat for the Smallcap Revival Summit.
Warm regards,



Richa Agarwal
Editor, Hidden Treasure
Equitymaster Agora Research Private Limited (Research Analyst)
PS: Join me for the Smallcap Revival Summit. I'll reveal my shortlist of the top 3 smallcap stocks in the market today. Join the summit here.
Recent Articles