Find Out
How to Find One Stock with Crorepati Potential? >> READ MORE
The Lazy Way to Become a Stock Market Millionaire
Jan 18, 2022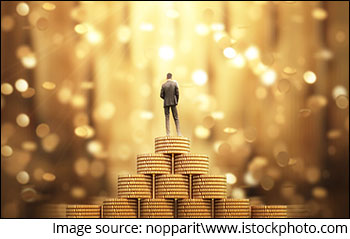 When I joined the research team Equitymaster, more than a decade ago, I barely had three years of experience in the stock markets.
Yet, I felt very qualified.
I had an MBA in Finance. I'd also worked for 3 years in a global financial firm, where I developed some expertise in scenario analysis.
Add top that my unbridled enthusiasm and I believed I had it all to be a great analyst.
I remember working over financial models painstakingly, to the extent of ensuring that my analysis was perfect down to a few decimals.
Rahul Shah, co-had of Equitymaster, was my mentor back in those days.
Whenever I asked him for his views, he would just take a cursory glance at my model. Then he would do some back of the envelope calculations (which remain a mystery to me). He would then ask me some basic questions that would make me look at my research in a new light.
Unlike my previous mentors, he was never fussy about the percentage points. But he had keen insights and an eye for what counts as 'value'. Within a few years, his approach seemed to go to extremes...or so I thought.
--- Advertisement ---
A One Stock Gift in 1990 Turns into Rs 130 Crores

In 2017, Ravi made headlines by calling a leading business news channel with a surprising announcement - his grandfather had left him 20,000 shares of only one stock.


And on the day of his call - these shares were worth Rs 130 crore.

Can you guess which is this company?

It's MRF.

Ravi's story is one of the amazing stories of becoming Crorepati from a single stock.

But the question is, how to find that one stock with crorepati potential?

To find the answer to this million-dollar question, join our 'One Stock Crorepati' MEGA summit on 30th June, where we will reveal details of what we call a potential 'crorepati' stock...

Click here for full details...
------------------------------
One day, I was very surprised to find Rahul was working on a system that relied on only the basics of stock market analysis.
Rahul's investing system involved no complicated financial modeling, no economic forecasts, and no interaction with company managements.
This was exactly the opposite to my approach to investing in smallcaps. You see, I take pride in my boots on the ground approach. Unless I have a good idea about the people running a company, I do not venture a view.
I couldn't believe he could leave out these essential aspects and still call it research. For a while, I wondered if he had burnt out, or was just being lazy.
Very politely, I told him I didn't think he would be able to beat market with barely a quarter of the effort other analysts are putting in.
He just smiled and brushed it off. The whole discussion ended up with a bet.
Over the next few months, I got busy with my own recommendation services. Rahul kept fine tuning his strategy. He launched recommendation services on how he did research.
We both kind of forgot about these bets. Until it struck me in the Equitymaster Annual Conference.
It was Rahul Shah presenting at Taj. It was the time when covid had not entered any lexicon. We would meet subscribers in person.
I clearly remember the slide in his presentation where he shared the performance of his services. In one slide, with all the bubbles in green, some of them triple-digit percentage gains. And just one in red.
These were the performances of all the stocks he had picked in his service. He had clearly beaten markets by a wide margin.
And he did it without the hard work one might have expect went into such a stellar performance. It brought me back to the day when we had placed the bet. I had clearly lost. He was too kind to remind me of it.
--- Advertisement ---
"$2.5 Trillion Crypto Market Boom..."

A booming $2.5 trillion market...

Set to multiply by 100 times over the next decade...

With legendary investors like Warren Buffet, Elon Musk, and Peter Thiel pouring in billions of dollars all over...

Would You Really Want to Miss It?
------------------------------
After his presentation, in a follow up Q&A session with subscribers, he was asked why he had not recommended Reliance.
His reply was simple, and honest. Too honest I must say. He said he stayed away as he did not understand the business.
The company had too many moving parts which are quite unrelated to each other. That made it difficult to assign a value to it. He would rather focus on something with better chances of predicting the future.
I think this self-awareness and humility, not to mention a penchant for simplicity, makes Rahul's approach to investing easy and effective.
In hindsight, I can say he substituted hard work with smart work...better than any analyst could.
Rahul has seen more market cycles than any of us at Equitymaster. He even has an investment banking experience that he has willingly turned his back on.
Over the years, has tried his hands at almost all approaches of investing, before finalising what he knows works best.
If an analysts' life could be drawn into a pyramid, Rahal Shah would be at the top of it, in a self-actualisation stage. He has the most distilled answers to what works in the stock market.
He has developed an investing approach that has yielded many big winners. In specific stocks, his track record includes 276% gains in 11 months, 135% gains in 5 months, 545% gains in 11 months... and many more.
One of his recommendation services enjoys a success rate of 79%. That means nearly 8 of every 10 recommendations have been closed successfully.
EXPOSED: The Shocking Truth Behind Today's Hottest Investment Opportunity
And it has offered 337% gains in less than 8 years - versus Sensex gains of 200.5% - a CAGR of 21%. At this rate, a portfolio will more than double every four years.
No wonder then, his subscribers are elated. Here's what they have to say:
The call recommended gives good returns. I was there with the service since its inception and it has been working good as the call recommended gives good returns. Even liked the concept of the service (based upon Mr. Graham's principle) and the proportionate to equally allocate in FD and even open positions which limit the losses. Following the service ethically helps to gain even if some calls are not going good. Hence became the lifetime member. - Shyam Desai, Mumbai

I am very much satisfied. Let me congratulate on the success of Microcap Millionaire service. I am very much satisfied with the service and by the performance of the stocks in the portfolio. - Priyank Upadhyay, Mumbai
s
Whatever time Rahul has saved substituting hard work with smart work, he has used it well with his multidisciplinary reading.
His investing acumen, experience, and ability to explain complex investing concepts via interesting anecdotes have made him a YouTube star too.
Here's his video on avoiding toxic stocks in 2022.
By the way, you could subscribe to Equitymaster's YouTube channel here to get alerts to Rahul's videos.
But don't stop there. If you aspire to be a savvy investor without putting in a lot of hard work, I have a suggestion for you.
You see, encouraged by his following and requests from viewers, Rahul Shah has decided to make investing an easy concept for all.
He has compiled and recorded his process, wherein he is revealing his every secret he believes can help one build a millionaire stock portfolio, while ensuring safety in investing.
If you are passionate about earning money from stock markets but have been holding back due to lack of experience, lack of time, or lack of knowledge, you must listen to what Rahul Shah will reveal on Monday, 24 January at the Lazy Millionaire online summit.
I recommend you book your free seat right away!
Warm regards,



Richa Agarwal
Editor and Research Analyst, Hidden Treasure
PS: To learn how to get started on the path to become a millionaire, please click here.
Recent Articles