100 Years of Investing Insights in Just 5 Hours
Jan 19, 2022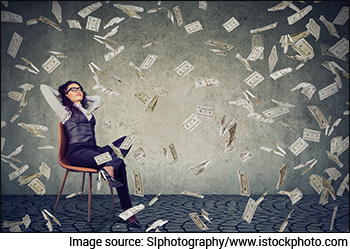 Nearly 70% of stocks went up in 2021.
You read that right, 70%. 2021 was a difficult year to lose money in the stock market.
Now that makes you wonder, if the gains on your stocks last year, was due to luck or skill.
Even the best investors have gone through such a quandary at some point in their careers.
In the year 2012, there were two articles questioning the investing genius of the legendary Benjamin Graham. One in the Wall Street Journal by Jason Zweig. The other in Forbes.
In terms of lasting greatness, no investor fits the description of genius better than Benjamin Graham. Known as the 'Father of Value Investing', he showed his investing prowess nearly a century ago.
He was also the mentor of Warren Buffett.
Graham's investment firm posted annualised returns of about 20% from 1936 to 1956. Thus, he outpaced the 12.2% average return for the broader market over that time.
So, in to test if Graham's performance was pure luck, Zweig did some back testing.
He created a portfolio of stocks for a decade employing the strategy, Graham laid out in his 1949 classic, The Intelligent Investor.
And, over the decade, the portfolio returned 224.3% (13.3% annualized) vs. 43.0% (3.9% annualised) for the S&P 500.
--- Advertisement ---
Richa Agarwal's Top 3 Stocks for 2022

Mark your calendar for Tuesday, 24th May at 5 pm, as...

India's leading Smallcap guru is revealing the details of her Top 3 Stock Picks for 2022 at her first MEGA summit of 2022.

Richa believes these are the 3 little-known companies every Indian should consider owning.

So make sure to book your spot for the MEGA summit with this link right away...
------------------------------
This meant Graham's formula worked even half a century after he published it.
To be honest, even after such a revelation I did not find any analyst or fund manager taking such a tried and tested strategy seriously enough.
It was not until 2014, I got to know that my long-time colleague Rahul Shah, a self-proclaimed Graham follower, was preparing to carry his legacy ahead.
I have known Rahul from our earliest days in Equitymaster's research team. So I wasn't surprised. If there is one thing that has been consistent about him all these years, it's his uncanny ability to hunt for ideas that defy convention.
When investors across the board were dumping stocks in the months preceding the general election in 2014, Rahul was busy picking stocks using his favourite guru's strategy. Needless to say, he had back-tested it on Indian stocks for few decades.
But it was particularly interesting that Rahul's biggest inspiration was the last interview of Benjamin Graham, published way back in 1976.
EXPOSED: The Shocking Truth Behind Today's Hottest Investment Opportunity
When Rahul joked that he found the recipe for being a Lazy Millionaire I did not believe him.
That's when he shared these words, spoken by Graham himself...
I am no longer an advocate of elaborate techniques of security analysis in order to find superior value opportunities. This was a rewarding activity, say, 40 years ago, when our textbook "Graham and Dodd" was first published; but the situation has changed a great deal since then. In the old days any well-trained security analyst could do a good professional job of selecting undervalued issues through detailed studies; but in the light of the enormous amount of research now being carried on, I doubt whether in most cases such extensive efforts will generate sufficiently superior selections to justify their cost.
The irony is that while almost every analyst has read Graham's Intelligent Investor, some of us multiple times, no one had really paid much attention to this four-decade old interview!
By 2014, Graham's investing approach was nearly eight decades old. But just like Jason Zweig, Rahul Shah was convinced, that it was Graham's skill had made a simple strategy work wonders for ordinary investors.
It could allow investors to profit from little known stocks by using a few simple rules. And that it could work for several decades.
Anyone who has tracked the performance of his recommendations since 2014 won't need any more proof that Rahul's firm belief was bang on.
--- Advertisement ---
A Massive Boom Is Coming to The Crypto Market

Are you ready?

According to Economic Times, the $2.5 Trillion crypto market is booming right now...

And could grow 100 times by 2030.

Which means this is a great time to get into cryptos and own a stake in the future of money...

Here's What We Recommend You Do Next
------------------------------
The groups of stocks recommended by him across bull and bear markets has beaten the benchmark indices by a huge margin.
Rahul believes, as do I, that investors who have not taken advantage of the wealth creation journey in Indian stocks, should start now!
So, he has finally agreed to share his Grahamian strategy, with investors who wish to grab this opportunity. This investing strategy is well-suited for the new age era of Indian businesses.
What's more, Rahul has compiled the century old investing insight into lectures that can be delivered in just 5 hours.
Rahul has promised to reveal his every secret he believes can help investors build a millionaire stock portfolio, while ensuring safety in investing.
If you are passionate about earning money from stock markets but have been holding back due to lack of experience, lack of time, or lack of knowledge, you must listen to what Rahul Shah will reveal on Monday, 24 January at the Lazy Millionaire online summit.
I recommend you book your free seat right away!
Warm regards,



Tanushree Banerjee
Editor, StockSelect
Equitymaster Agora Research Private Limited (Research Analyst)
PS: To learn how to get started on the path to become a millionaire, please click here.
Recent Articles