Find Out
How to Find One Stock with Crorepati Potential? >> READ MORE
Every Investor Should Learn this Wealth Building Secret
Jan 21, 2022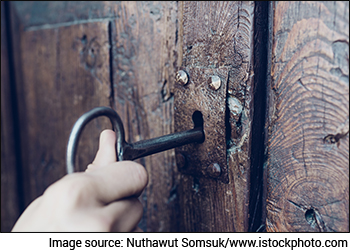 Have you heard the joke about a man flying in a hot air balloon and getting lost?
After a few minutes, he spots a man down below, lowers his balloon, and asks him about his exact location and how to get back on track.
The man below replies, "Yes. You are in a hot air balloon, hovering approximately 30 feet above this field. You are between 40 and 42 degrees N. latitude, and between 58 and 60 degrees W. longitude."
"You must be an engineer", says the balloonist.
"I am" replies the man. "How did you know."
The balloonist replied, "Well, everything you told me is technically correct, but I have no idea what to make of your information, and the fact is I am still lost."
Hilarious, isn't it?
When I first joined Equitymaster as a research analyst, I was like the man below and my seniors and readers were like the lost guy in the hot air balloon.
I had plenty of information to offer. But to be honest a lot of it not that useful.
It's believed that engineers have an edge in a field like equity research.
--- Advertisement ---
A One Stock Gift in 1990 Turns into Rs 130 Crores

In 2017, Ravi made headlines by calling a leading business news channel with a surprising announcement - his grandfather had left him 20,000 shares of only one stock.


And on the day of his call - these shares were worth Rs 130 crore.

Can you guess which is this company?

It's MRF.

Ravi's story is one of the amazing stories of becoming Crorepati from a single stock.

But the question is, how to find that one stock with crorepati potential?

To find the answer to this million-dollar question, join our 'One Stock Crorepati' MEGA summit on 30th June, where we will reveal details of what we call a potential 'crorepati' stock...

Click here for full details...
------------------------------
After all, analysing companies and sectors is a lot about crunching numbers. So, who better for the job than someone who's done a lot of complex problem solving all their engineering years.
At Equitymaster I was the only engineer in the team. And I prided myself on my ability to make some of the most detailed spreadsheets on companies.
I loved breaking down a company's financial statement into as many parameters possible, naively believing the more things I looked at, the more accurate my projections would be.
As is often the case with such endeavors, I often missed the forest for the trees.
I could reel off every tiny data point about the company. But I used to often fail to figure out what made the company tick.
And more importantly if it made a good buy at that time.
Thank god for the seniors who corrected me. They supplied the missing pieces of the investing puzzle.
As far as I was concerned, it was hard to give up my obsession. My obsession was trying to be precise in a field where being approximately right is all that matters rather than being precisely wrong.
People who look for precision in investing suffer from the same problem that physicists face while trying to study economics.
I'm sure we've all performed the basic physics experiment of mixing boiling hot water with the one that's ice cold. After a while, the temperature of the hot water falls and that of the cold water rises and it settles at an equilibrium temperature.
Now, what economists have done is used the same concept of equilibrium to figure out how prices move in an economy.
--- Advertisement ---
"$2.5 Trillion Crypto Market Boom..."

A booming $2.5 trillion market...

Set to multiply by 100 times over the next decade...

With legendary investors like Warren Buffet, Elon Musk, and Peter Thiel pouring in billions of dollars all over...

Would You Really Want to Miss It?
------------------------------
A shopkeeper selling an expensive product is like the hot water and the customer who cannot afford it is like the cold water.
Either the shopkeeper has to lower its price to match the price that's affordable to the customer or has to find another richer customer (i.e. hotter) who can afford the product at the current price point.
Either way, an equilibrium is reached. And lo and behold! Economics becomes almost identical to physics.
Well, not so fast.
Although the two concepts sound eerily similar, it will be a mistake to think that humans behave the same way atoms and molecules.
Atoms and molecules are not capable of emotions but human beings are. There's no guarantee they will react the same way to the same information or situation every time.
Thus, the model of equilibrium breaks down quite often in economics. It does not work the way it is supposed to work.
The field of investing is quite similar to economics when it comes to the role of human emotions. Any framework of investing that doesn't consider the role of human emotions, is doomed to fail.
Your framework of investing should allow you to step out of your role of an emotional investor whenever needed and put on your rational investor cap.
Billionaire investor Seth Klarman has a wonderful line which says that value investing is at its core the marriage of a contrarian streak and a calculator.
EXPOSED: The Shocking Truth Behind Today's Hottest Investment Opportunity
Well, during my first few years as a research analyst, I was a great deal of the second type and very little of the first.
Doing deep research on a stock and hoping this alone will bring you rewards is not the right way to approach investing.
You need to have a contrarian streak that constantly prods you to think about the gap between a stock's price and its value. And not get caught up in the prevailing emotion of the crowd.
If the gap is not big enough and the price is not significantly below its value, no amount of research will bring you huge rewards. On the contrary, investing in that stock may well backfire.
But if the gap is quite big then even a little research can help you go places.
It's this realisation that marked a major change in my success as an analyst. It enabled me to make a lot of winning recommendations in recent years.
Earlier, I used to do research on all kinds of stocks without worrying about the gap between price and value. Now, I deliberately look for only those stocks where I think the gap is huge and the stock could be trading at a big discount to its value.
I figured out to find out if the gap is justified or if it's just the human emotion of fear at play.
If I am convinced the market is being more fearful than required, I recommend the stock. And if not, I simply drop the stock and move to the next one.
Of course, there are a few more elements to this framework that need your attention. But as I said, mere hard work will not get you anywhere. You need to know the nature of the beast i.e. the stock market and then create your framework accordingly.
You need to know things like how to quickly separate the bad quality stocks from the good ones. How to calculate the intrinsic value in a fast and reliable way. How to assess the quality of the company. And most importantly, when to buy and sell your stocks.
If you want to learn these things and get more information about my market beating framework, join me online at the Lazy Millionaire summit, to be held on Monday, 24 January at 5 pm.
It could just be the right place for you.
You see, I'm quite keen to shorten your learning curve. I want to provide you with the right tools and principles so that you can really put your wealth building goals into a much higher orbit.
So, do make it a point to attend the session. I'm confident you will certainly take home something of high value.
Click here to register for free.
Warm regards,



Rahul Shah
Editor and Research Analyst, Profit Hunter
PS: To learn how to get started on the path to become a millionaire, please click here.
Recent Articles