Will the Budget Disappoint the Markets?
Jan 24, 2020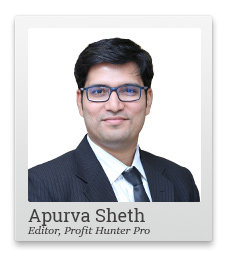 The day of the Union Budget is usually an action-packed day of high trading volumes in the Indian stock market - the kind of day no trader will want to miss.
If you haven't marked your calendar already, note that is it scheduled for Saturday, 1 February. The exchanges have confirmed that Indian stock markets will remain open on this day.
Every year the budget brings with it a lot of expectations. More often than not these expectations lead to disappointments. However, every year we still dare to hope... This year, as always, we must ask:
Will the budget disappoint this time around as well?
Let's first look at what some of the hopes are:
You will hear about expectations of removal of long term capital gains tax (LTCG), securities transaction tax (STT) and commodities transaction tax (CTT).
Then there are a lot of hopes with respect to rationalization or a cut in personal income tax. The hopes have gone up especially after the finance minister (FM) reduced taxes for corporates but left individuals out in September 2019.
There are several other expectations from the budget as well. But given the tight fiscal situation we are in I am not sure how many of these could be met.
Even if the FM delivers on all the expectations there won't be anything left to surprise the markets which means profit booking would kick in.
On the other hand, if FM doesn't meet the expectations then it would disappoint the market participants leading to a sell off.
So, either ways markets are placed on tender footing.
Now there are lot of ifs and buts in this.
As you hopefully already know, I don't recommend trades based on assumptions. I recommend trades based on certainty.
And the only thing certain and real in the markets is the price.
There's a reason why traders say Bhav Bhagvan Che...Price is God.
--- Advertisement ---
Only a Few More Hours Left: Claim Rahul Shah's Premium Reports and Bonuses worth Rs 11,850 for FREE.

THOUSANDS of people have attended Rahul Shah's Automatic Income webinar, and people were excited about the bonuses that he's giving away.

Rahul Shah's premium report worth Rs 1,950 for FREE is on hold and the bonuses collectively worth Rs 11,850 will have vanished into thin air in less than 12 hours from now.

To know how to claim yours, read the complete transcript of Automatic Income webinar here before it's taken down.

Also, The Opportunity Ends Once the Limit for FREE has Hit. So, Claim Yours Before It's Gone
------------------------------
I reviewed the price action in Nifty at the start of the month. My view on Nifty hasn't changed much since I reviewed the futures and options data from the December expiry.
Despite the sharp fall the benchmark Nifty remains in a strong rising channel and until it sustains here the bulls would maintain their grip on the markets. Although bearish divergence in RSI remains a cause of concern even now for the bulls.
But Bank Nifty is becoming a bigger worry for them now as it hasn't performed like the benchmark Nifty.
Bank Nifty hit an all-time high on 30 December. This is the top of a head and shoulder pattern. (H&S) This is a bearish reversal pattern.
This signals the reversal of a trend from a bull market to a bear market.
In a H&S pattern, a stock/index has typically been in a bull trend for a while. It goes up, makes a high, comes back down, corrects a little bit, goes up to a higher high, fails to make a higher low, rallies again, fails to make a new high, and then starts to break down. We get the two shoulders and the head.
The pattern would confirm once the index breaks the neckline of 31,000 and sustains below it.
In that case the measuring implications would suggest a fall equivalent to the distance from the head to the neckline which is about 1,500 points.
The bearish divergence in RSI also indicates momentum is slipping away in favour of the bears.
Now if this is confirmed by price action then Nifty bulls will have a tough time since banks have high weightage in Nifty.
Now - while that was a little technical, the conclusion is this - we are now going to wait and watch to see if bears can puncture holes in the bullish advance.
So, could budget add to the disappointment? If yes then Bank Nifty could be the first fatality.
Warm regards,

Apurva Sheth
Editor, Breakout Profits
Equitymaster Agora Research Private Limited (Research Analyst)
PS: On Tuesday 21 January, thousands tuned in to watch India's #1 trader, Vijay Bhambwani, share his secret trading strategy at the Instant Income Summit. Thanks to your support, the summit was a great success. The video of Vijay's summit is still available but it will be taken down later today. I recommend you watch it here.
Recent Articles