Find Out
How to Find One Stock with Crorepati Potential? >> READ MORE
Your Chance to Fall in Love with Investing All Over Again
Jan 24, 2022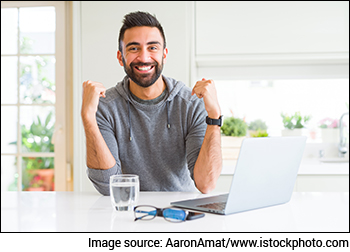 More than seventy years ago, a 19-year old boy gave up all hope of making money in the stock market.
All the investing techniques he practiced from reading books came a cropper.
Then accidentally, in one of the libraries he used to frequent, he stumbled upon a book. After merely glancing through the first few pages, he realised his 'Eureka' moment had arrived.
What followed over the next 50 years and more, is the stuff of legends.
Closely sticking to the principles laid out in the book and picking up a few more as years passed by, he created one of the biggest conglomerates in the world.
He is currently ranked among the richest men in the world.
He strongly feels this book is by far the best on investing ever written. It remains as vital today as it was back when he first stumbled upon it.
The man in question is none other than the Oracle of Omaha, Warren Buffett, one of the savviest investors the world has ever seen.
The book is 'The Intelligent Investor', written by Benjamin Graham under whom Buffett later studied.
Make no mistake, the book is an intellectual tour de force. But I don't think it would have been this popular had the world's best investor not endorsed it.
--- Advertisement ---
A One Stock Gift in 1990 Turns into Rs 130 Crores

In 2017, Ravi made headlines by calling a leading business news channel with a surprising announcement - his grandfather had left him 20,000 shares of only one stock.


And on the day of his call - these shares were worth Rs 130 crore.

Can you guess which is this company?

It's MRF.

Ravi's story is one of the amazing stories of becoming Crorepati from a single stock.

But the question is, how to find that one stock with crorepati potential?

To find the answer to this million-dollar question, join our 'One Stock Crorepati' MEGA summit on 30th June, where we will reveal details of what we call a potential 'crorepati' stock...

Click here for full details...
------------------------------
Given Buffett's credibility and his tremendous track record, his recommendation has certainly gone a long way in the book attaining a cult like status.
As cerebral as the book may be, it's not an easy read by any stretch of imagination.
People like to claim they read the book to earn those social brownie points. But I wonder how many of them must have read the book cover to cover.
And even if they have, only a small number may have truly absorbed Graham's teachings in some meaningful way.
By contrast, investors find Buffett's and Peter Lynch's writings to be much more accessible. There is no harm in that in my view.
Buffett and Lynch are also institutions in themselves. They deserve to be read and understood. I have felt these two gentlemen are the Raju Hiranis of the investment world. They've something very important to tell. They've figured out a way to do it in an entertaining way.
Also, their writings don't strain your brain a lot and yet, deliver great insights.
Ben Graham on the other hand is your Satyajit Ray or a Shyam Benegal. Not as entertaining but capable of delivering profound wisdom. Their teachings stay with you and haunt you for a long time to come.
Even I was able to truly grasp the depth of Graham's teachings only recently to be honest.
In 2020, circumstances forced us to work from home. We could spend the hours of commute time doing something more productive. I decided to give Ben Graham's works a re-look.
--- Advertisement ---
"$2.5 Trillion Crypto Market Boom..."

A booming $2.5 trillion market...

Set to multiply by 100 times over the next decade...

With legendary investors like Warren Buffet, Elon Musk, and Peter Thiel pouring in billions of dollars all over...

Would You Really Want to Miss It?
------------------------------
And boy, I was hooked.
I was able to appreciate his writings at a level I was not able to do before. It was as if he was dropping these wisdom bombs every few pages.
I'm sure you are aware that our mind is a categorisation machine. It takes in copious amounts of random data all the time. Then it simplifies and structures it so that you can make sense of the world.
This capability of our mind is extremely important for us to survive. If we can't tell the difference between a snake and a stick, we won't live for long. Well, that's categorisation right there.
Now, no one can argue against the fact that snakes and sticks belong to different categories. They certainly do. This categorisation is not just universally true but is also very useful.
However, across a lot of fields, we often invent and depend on categories that are neither universally true but nor very useful.
What is the consequence of this? Well, it leads to poor decision making on our part.
Thus, to improve your decision making and be successful in any field, you need to learn to rely on the right categorisation.
The enormous success of Warren Buffett and other value investors who either studied under or followed Graham is proof that the father of value investing has created one of the best categorisations in investing.
And this became clear to me as I read Graham again and tried to understand his rules and principles at a much deeper level.
EXPOSED: The Shocking Truth Behind Today's Hottest Investment Opportunity
I think one of the big reasons a lot of investors who try to practice value investing but are not as successful is because they have only a shallow understanding of Graham's categorisation.
They are well aware of the concept of margin of safety but have no idea it should be of a specific kind for it to work its magic.
For e.g. they believe paying a premium multiple for a high growth stock is also akin to having a margin of safety. But Graham has clearly warned against such an endeavor.
Investors also don't have a good grasp of Graham's categorisation of what constitutes an investment and what constitutes a speculation.
Is a loss-making company that has a great future and has gone up almost 3x over the last one year an investment or a company that has great past but not so great future and has gone up only 2x an investment?
You'd be surprised to know there are strong chances the first stock is a speculation and the second one an investment even though its future is not so great.
Another interesting categorisation is between timing and pricing.
Should we wait for a catalyst and then time our investment into an undervalued stock or we should go ahead and buy the stock irrespective of whether it's undervalued or not?
Well, these are all extremely important points. I love the way how Graham has shared his viewpoints on the same and how useful and logical they are.
To be honest, conventional categorisations like largecap and smallcap or growth and value or even penny stocks and bluechips, are not likely to help you create huge wealth in the stock market.
The truth is a lot of smallcaps could be safer than largecaps. A lot of value stocks can knock the daylights out of their growth counterparts.
In fact, you would do well to avoid certain bluechips at times and instead divert your investment towards unknown penny stocks with a better risk-reward profile.
You need Graham's extremely well thought out principles and categorisations to avoid the bad quality stocks and invest in good quality stocks irrespective of their sizes and marketcaps.
My mission with my upcoming Lazy Millionaire training program is exactly this. I want to acquaint you with the works of legends like Ben Graham and help you see investing in a new light.
Trust me, if you pay attention to few of the business and psychological principles that Graham has outlined, you will not get a poor return from your investment. There will be a whole new level of clarity and it will make you fall in love with investing all over again.
My free Lazy Millionaire summit, scheduled for 5 pm today, is your big chance to grab this opportunity with both hands.
So, join me online this evening at the Lazy Millionaire summit at 5 pm sharp and put your wealth building goals into a higher orbit.
Warm regards,



Rahul Shah
Editor and Research Analyst, Profit Hunter
PS: Click here to book your free seat at the Lazy Millionaire summit.
Recent Articles