Beware of Unhealthy Stocks Like Burger King
Jan 27, 2021
Editor's note: Have you watched the latest Momentum Moves video by Brijesh Bhatia? If not, I highly recommend you do. Watch Momentum Moves by Brijesh Bhatia here.
---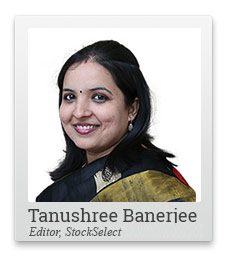 Before I tell you about the unhealthy stocks in the market, which you should stay away from, I have a quick announcement...
Please block your calendar for 5 pm tomorrow, dear reader.
Keep yourself free of phone calls and be prepared to take notes.
My colleague Richa Agarwal, Equitymaster's smallcap guru, will unravel some well-hidden profitable opportunities at the Smallcap Revival Summit.
At this online summit, Richa will talk about the huge profits available to you today in select small-cap stocks.
She will also reveal details of her top 3 smallcap recommendations.
Richa is excited to talk to you, and by the response we have received, I'm sure you are too. More than 31,000 astute readers of the Profit Hunter have already registered for the summit.
I hope you're one of them!
Sign up for the Smallcap Revival Summit here.
--- Advertisement ---
We are Bullish on These 3 Little-known Stocks

Our research has uncovered 3 tiny stocks.

You won't hear about these stocks from the mainstream media or your stock broker.

They generally ignore such small size companies.

But our research says, these 3 little-known stocks are set for a massive rally over the coming months and years.

They can potentially offer solid double and triple digit gains to investors.

So, if you are an investor looking to buy good stocks to invest in...when the markets are at all-time high...

Then you must seriously consider these 3 stocks.

You can get the details of these 3 stocks at our free online summit.

We would recommend you to sign-up at the earliest. Because we have limited FREE seats and they are filling up fast.

Click here to sign-up instantly. It's free.
------------------------------
Now, let's talk about unhealthy stocks in the market...
The past few months have reminded us how important a healthy lifestyle truly is.
1 in every 5 Indians is obese. 20% of the nation is diabetic. 30% of the nation suffers from high blood pressure.
These health headlines may often force you to sit up and take notice. In some cases, they do convince you to change your diet.
They bring the realisation that you may be consuming more gratifying foods than nutritious foods.
And that a health disaster is around the corner.
Unfortunately, the most nutritious foods are also the least gratifying. You may resent having them.
But you need to ensure they form the largest portion of your daily diet. For that is the only way to ensure good health.
The reason I am reminding you of this, at the risk of sounding like a nutritionist, is because we should be thinking on the same lines about our financial health too.
But we don't!
If you ask me, the cornerstone of a good investing is taking care of the downside risk. The upside then takes care of itself.
Joel Greenblatt of Gotham Capital once articulated the secret of his investing success as follows.
My largest positions are not the ones I think I'm going to make the most money from. My largest positions are the ones I don't think I'm going to lose money in.
Unfortunately, some of the unhealthiest stocks in the markets today serve a junk diet to investors on a platter!
India is young and emerging country. So, assuming that millions of Indians would consume pizzas and burgers for decades seems logical.
With tons of brokers peddling the growth in pizza and burger businesses, these stocks are bound to be popular.
But the trend hardly aligns with the shift towards nutrition consciousness.
The stock of Jubilant Foodworks (which runs Domino's Pizza) currently trades at a PE ratio of 130 times!
Learn: How to Potentially Accumulate Rs 7 Crore in Wealth Over the Long-term
You would have to believe the company would grow its earnings consistently at 25% for over two decades to justify the valuation.
And that's not an exception.
Westlife Development (which runs McDonald's restaurants across West and South India) and Burger King, (which recently had its IPO), do not even seem certain to have a positive return on equity over the medium term.
Yet the stocks are trading 15 times and 18 times book value, respectively.
The downside risk is enormous in stocks of businesses that claim to quickly satiate your hunger.
Even if you aren't an avid consumer of their products, ignoring the risk from them could be unhealthy for your portfolio.
Be careful of such stocks!

Tanushree Banerjee
Editor, StockSelect
Equitymaster Agora Research Private Limited (Research Analyst)
PS: Join Richa tomorrow at the Smallcap Revival Summit. Richa will talk about the top 3 small-cap stocks in the market today. Sign up for free.
Recent Articles