Investment in securities market are subject to market risks. Read all the related documents carefully before investing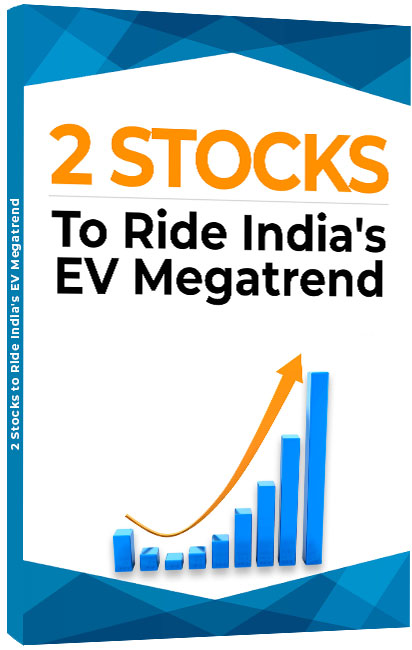 Our Latest Research Report is Out Now


2 Stocks to Ride India's EV Megatrend
The Adani Group Stocks You Should Add to Your Watchlist
Jan 28, 2023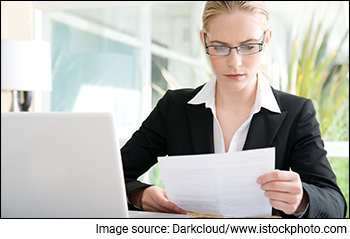 Until a few days back, the word 'Hindenburg' was closely linked with a brutal, manmade disaster.
Wikipedia tells me that in 1937, a German passenger airship called LZ 129 Hindenburg, caught fire and was destroyed during its attempt to dock at a Naval air station.
The accident caused 36 fatalities and was one of the most widely publicised disasters of its kind. So much so that it totally shattered public confidence in airships and marked an abrupt end of the airship era.
Well, the term Hindenburg has once again returned to torment people and to shatter their confidence.
This time though, the source of such torment is not an airship. Instead, it is the shares of the Adani group companies.
Mid last week, Hindenburg Research, a firm specialising in forensic financial research, dropped a short note on social media, accusing the Adani Group of brazen stock manipulation and accounting fraud over a course of 20 years.
In fact, the note was backed by in-depth research that involved speaking to dozens of individuals and reviewing thousands of documents.
All-in-all, it appeared that Hindenburg Research had left no stone unturned in their analysis.
--- Advertisement ---
Investment in securities market are subject to market risks. Read all the related documents carefully before investing

Crazy Growth is Happening in this Market

Do you know this market has grown more than 50 times in less than 10 years?

Investors from all corners of the world are rushing in to potentially profit from this fast-growing market segment.

Our latest research report is covering all the details about this market and opportunities within it.

Click Here
Details of our SEBI Research Analyst registration are mentioned on our website - www.equitymaster.com
As expected, the note spread like wildfire, leading to a selling frenzy in Adani Group shares.
By the time the market closed, Hindenburg had punched a US$ 10 bn hole in Adani group companies.
Gautam Adani's personal wealth erosion stood at a massive US$ 7 bn.
Those who were heavily invested in Adani group shares, must have prayed for the market to remain closed on Friday. However, it was not to be, and the selling frenzy continued to scale new highs.
As I write this, the Adani group companies are a sea of red, with few down as much as 20% and no bottom in sight.
You see, back in 1974, Paul Slovic, a world class psychologist did some research around the importance of information on decision making.
He wanted to find out whether more information led to better decision making. Therefore, he bought together a group of people who bet on horse races and kept feeding them more and more information.
Did more information lead to better prediction on which horse would win the race? Yes, it certainly did. But like most things in life, even information is subject to the law of diminishing returns.
Slovic realised that after a point in time, more information only led to more confidence but did nothing to improve accuracy. The accuracy remained the same after receiving 40 pieces of information as it would after receiving 10.
In stock market parlance, you won't be at a huge disadvantage if you decide to buy or sell a stock based on a limited but important pieces of information.
Burning the midnight oil may not improve your strike rate while investing although it can certainly give you more confidence in your decision making.
My whole idea of pointing out this study is that one need not put in the time and effort like Hindenberg Research did, to arrive at the conclusion that there was a bubble brewing across a lot of Adani group companies.
All you had to do was spend an hour or two on each group company and it wouldn't have been hard for you to infer that some Adani group companies were indeed skating on thin ice.
In fact, almost all of them either had too exorbitant valuations or had poor fundamentals or both.
--- Advertisement ---
Investment in securities market are subject to market risks. Read all the related documents carefully before investing

Want to Grow Your Wealth With Safe Stocks?

Access Our Premium 'Low Risk, High Return Potential' Stock Research at 50% Off

Full Details Here
Details of our SEBI Research Analyst registration are mentioned on our website - www.equitymaster.com
There wasn't a single business that was both fundamentally attractive as well as available at reasonable valuations.
In fact, I had done a more in-depth study on the major group companies in a piece I wrote back in June 2021 and had come away with pretty much the same conclusion.
Here's what I had said back then.
I like to recommend companies where I am getting enough bang for my buck right from day one. I want to see the companies maintain at least their historical earnings power if not exceed it.

However, these attributes seemed to be absent in the case of Adani group companies. I was being asked to shell out a hefty premium for earnings that these companies were likely to earn in the future.

And I wasn't comfortable with that.

These companies did not fit my circle of competence as Warren Buffett likes to call it. Therefore, I decided to give them a miss.

This doesn't mean I won't recommend these stocks at all. I certainly won't mind recommending them in the future provided they fulfil all the criteria I have laid out.

It's just that they don't seem to be doing so at the moment.
Now, it has been 18 months since I wrote that piece. Have any of the Adani group companies managed to put up a performance that would force me to change my view?
I don't think so. Those with weak fundamentals like Adani Power or Adani Green Energy have scarcely managed to improve them while the ones that were expensive like Adani Total Gas or Adani Ports, don't look cheap even after the recent fall.
In view of this, I am not inclined to keep any of the group company stocks on my watchlist for now.
I am still playing the waiting game and perhaps reassess after another round of correction should it happen at all.
Warm regards,



Rahul Shah
Editor and Research Analyst, Profit Hunter
Recent Articles