Stocks That Will Beat Sensex Returns in the Future
Jan 29, 2019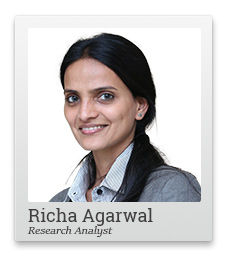 It is not the most intellectual of the species that survives; it is not the strongest that survives; but the species that survives is the one that is able best to adapt and adjust to the changing environment in which it finds itself. - Charles Darwin, Origin of Species.
Darwin spoke about evolution in the context of living beings. It is uncanny how apt this concept is for businesses as well.
To understand this better, let me take you through some history.
Zenith Birla, GSFC, Indian Rayon, Premier Auto, Century Textiles, Mukand Iron... Do these names ring a bell?
Well, they were all part of the Sensex in the nineties.
Today, most of these companies have shrunk into oblivion. Their size, relatively high liquidity or investors' interest at that point of time - none has been a saving factor.
What went wrong?
To put simply, in a fast changing competitive and consumption landscape, they started becoming less and less relevant to consumers, to the economy and ultimately, to the investors. While a few were mercilessly pulled out of Sensex, others simply became extinct.
--- Advertisement ---
Access Life Changing Multibaggers as Sensex Races to 100,000
Senior Analyst and our Co-head of Research Tanushree Banerjee has just released a special report.

In this report…

She has identified an irreversible trend that would push Sensex above 100,000.

And in that process, could allow early investors to make life-changing gains.

You can get this special report here. It's FREE!

As part of this same initiative…

We are hosting a MEGA SUMMIT where Tanushree will reveal specific investment opportunities that could help make the most of this irreversible trend.

We strongly recommend you attend that too…

The last we checked, within days well over 9,800 Indians had signed up for it…and thousands more were expected to block their seats…

Yes …this is HUGE.

So we urge you to don't miss this and…



Download the Report & Block Your Seat Now. It's Free.
(Plus automatically get a free seat in Rebirth of India MEGA SUMMIT)


------------------------------
Of the 1992 batch of Sensex, less than 8 companies remain.
And as the technology and consumer preferences keep changing at an even faster rate, it is anybody's guess how many of the current constituents of Sensex will last the next decade.
Only the Fittest Survive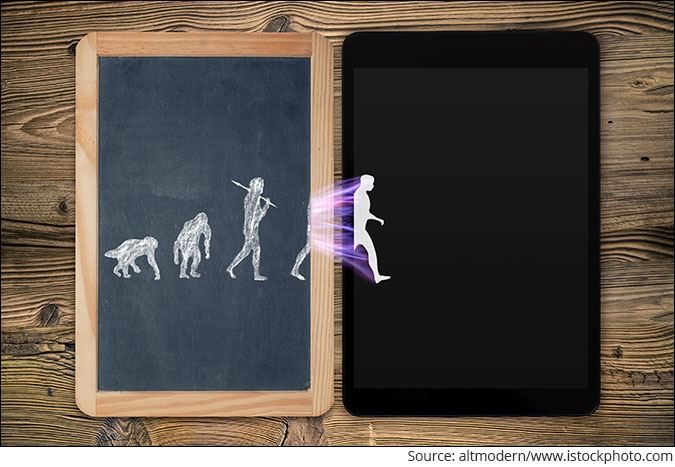 So while most of the financial media is bothered about the next level for Sensex, especially after interim budget and upcoming elections, my sole focus is to find and recommend companies that are evolving and taking steps to become more crucial for their clients with the passage of time.
Being in the small cap space, especially in this current environment of fear has made this task easy for me. You see, some of my favourite businesses and managements have been caught up in the correction in smallcaps.
One such company is one of the best evolution stories in the small cap space that I have ever come across.
To say that this company has evolved and adapted fast to its environment will be an understatement. It has actually proactively reinvented to come up with better offerings, shifting client preferences in the process. No wonder then it remains the market leader and an indispensable supplier to most of its clients.
Coming to the current phase of evolution, from a niche discretionary consumption space, the company is now expanding presence in the food and FMCG space. The market opportunity is huge. And the company with its competent management, strong balance sheet, unique product offerings and clear vision is set to make the most of it.
The stock is currently trading well below my best buy price, but I doubt will lie low for long. Make sure you do not miss this rare opportunity to get in at attractive price.
While the 10 year challenge is all the rage, here is one for you.
Which companies do you think will beat Sensex returns over the next decade?
Share your views by writing to me or post your comments below.
Regards,



Richa Agarwal (Research Analyst)
Editor, Hidden Treasure
PS: Richa has named 4 companies that will rebound from the crash to reach great heights - you can get them here.
Recent Articles