Investment in securities market are subject to market risks. Read all the related documents carefully before investing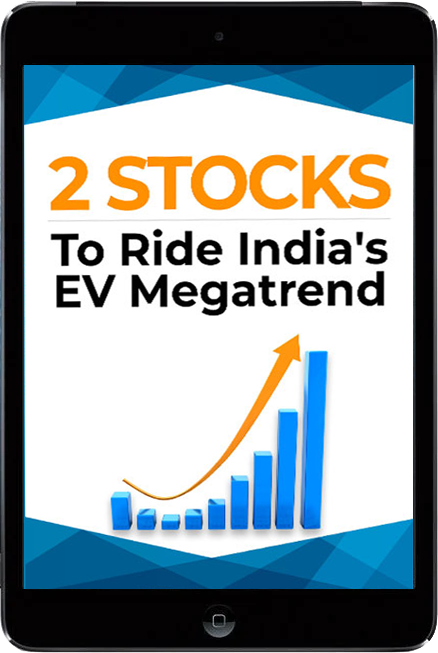 Our Latest Research Report is Out Now


2 Stocks to Ride India's EV Megatrend
Should You Buy the Dip in Adani Group Stocks?
Jan 30, 2023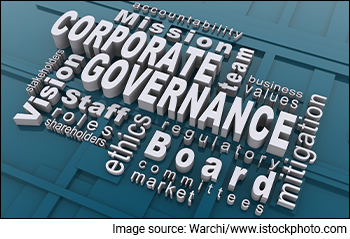 Two years were taken to prepare the Hindenburg report. In less than a week, over US$50 bn of marketcap was wiped off in Adani group stocks.
Adani Enterprises FPO offer price is almost 20% lower than stock price.
And it isn't Adani group stocks alone that have borne the brunt. There have been collateral damages.
LIC - the state backed financial institution and one of largest public shareholders in Adani group stocks - has witnessed its holdings erode by over Rs 160 bn. Not to mention the crack in the stock price of LIC itself.
This event has rubbed on to the market sentiment as well, ahead of the Union Budget. As I write this, Adani group has come up with a 400 page response, that I haven't yet had the time to read.
You see, I was neither a short seller in its stocks, nor any of Adani group stocks ever found a way to my recommendations.
The business hype around high appeal narratives like new age businesses, green energy, data centres, and so on did not make my team and me overlook the weak fundamentals, which did not require two years of research.
As Rahul Shah mentioned, all it needs is spending an hour or two when it comes to spotting companies skating on thin ice.
--- Advertisement ---
Investment in securities market are subject to market risks. Read all the related documents carefully before investing

Crazy Growth is Happening in this Market

Do you know this market has grown more than 50 times in less than 10 years?

Investors from all corners of the world are rushing in to potentially profit from this fast-growing market segment.

Our latest research report is covering all the details about this market and opportunities within it.

Click Here
Details of our SEBI Research Analyst registration are mentioned on our website - www.equitymaster.com
But now that the bad news is getting factored in the prices, should you consider buying the dip in the Adani group stocks?
Before you answer that, I have a confession to make. I have recommended a company with shady promoter history in Hidden Treasure in 2018.
In 2014, its promoter was held in real estate cheating case, alleged Rs 5.4 bn. He had a look out circular issued against him by Mumbai police economic offence wing (EOW) and had been arrested as he was trying to flee the country.
In another instance, he was barred from trading in the stock market. The reason? His actual holdings were different from what he disclosed.
So why did I even consider this stock? Isn't management quality the hallmark for all our recommendations?
I'll come to that.
First, let me introduce the company and the business in question (as I did to my subscribers then).
GHCL (Gujarat Heavy Chemicals Ltd) is one of the leading soda ash players in the country. It commands close to 25% market share.

Soda ash is used in glass and detergent industry. While soda ash is a commodity, there is a quasi-moat to it on account of capital intensity, high gestation period, locational constraints due to high freight costs, and so on.
As the lowest cost producer of soda ash, GHCL commanded high margins of over 30% in the business.
I would have still rejected the company, had it not been for some solid changes at the management level.
First, the change in the management team. The new team went an extra mile to ensure effective corporate governance.
Drastic changes were made. These included:
The company appointed Ernst &Young (EY) as its auditors.
Reduced pledging from 32.8% in 2015 to nil
Got rid of subsidiaries that were not strategic to the key business.
Stated a dividend policy with payout at 15-20% of profits.
The management set a strict limit to debt. In its communication to shareholders and in my meeting too, the limit specified was less than 1x of net debt to equity ratio.
The new management team was walking the talk. The debt-to-equity ratio had come down from 3.7 times in FY12 to 0.8 times at the time of recommendation. And this decline had come along with revenue and net profit CAGR of 7% and 54% over FY12-17.


In five years (around the time of recommendation), the return on capital employed (tax adjusted) had improved from 8.3% to 15.6%.
Most importantly, the role and influence of the original promoter was cut. He had a minimal say in the business operations and strategic decisions of the company. The business was being run by reputed professionals at the helm of its affairs.
But none of this would have induced me to recommend the stock...had it not been for its undemanding valuations.
For GHCL, with the change at the management level, and the industry positioning, price was my due diligence. At a price to earnings ratio below seven times, GHCL offered an investment proposition that was hard to resist.
--- Advertisement ---
Investment in securities market are subject to market risks. Read all the related documents carefully before investing

Want to Grow Your Wealth With Safe Stocks?

Access Our Premium 'Low Risk, High Return Potential' Stock Research at 50% Off

Full Details Here
Details of our SEBI Research Analyst registration are mentioned on our website - www.equitymaster.com
I have not been disappointed with that decision. The stock has made a decent return, beating the benchmark index.
So, with that out of the way, would I consider buying the dip in Adani group stocks?
Well, as you would have guessed, I would not.
For one, I don't think a tiger changes its stripes. The group doesn't have a good reputation when it comes to corporate governance. While markets may have neglected that at times, I would not. I may convert if there is a drastic change at the promoter and management level. But that seems unlikely for now.
Second, despite the correction, the valuations of Adani group stocks still don't make any sense to me, given the fundamentals they have. Most of these stocks are still riding the narratives in my view, while the business remains overleveraged.
By the way, you could quickly refer to both fundamentals and valuations of Adani group stocks on Equitymaster's stock screener page.
Anyway, this is what I think about investing in Adani group stocks. But what do you think? Do you have a different view. I would love to hear it.
Warm regards,



Richa Agarwal
Editor and Research Analyst, Hidden Treasure
Recent Articles