Buy this 'Crorepati Stock' and You Could End Up Stinking Rich
Feb 5, 2020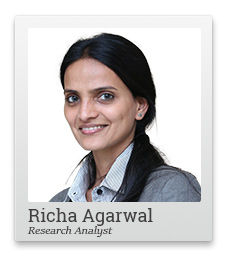 The markets didn't like the budget. They made this more than clear with a 1,000 point fall in the Sensex.
But here's the thing. Bad budget or good...
Nothing can stop a stock whose time has come.
In fact, events like these that are perceived as 'bad' are the perfect time to go hunting for certain stocks that go on to create massive wealth for their investors.
The reason for this is simple.
The biggest money is made in the stock market by buying high-quality stocks which are beaten down and then holding on to them until they hit a high again.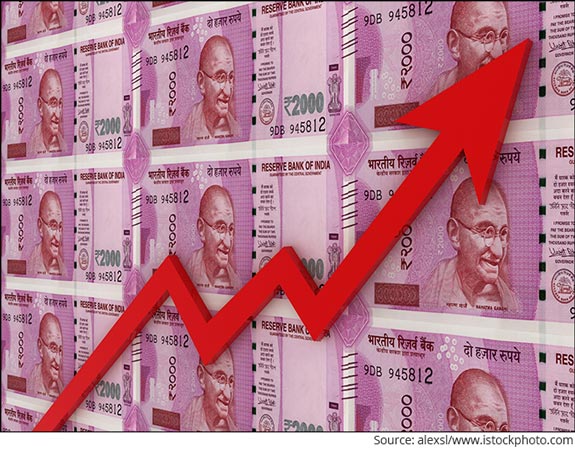 If the bad news from the economy wasn't enough, we have the coronavirus scare. And to top it all, we now have this budget that the market hates.
And all this bad news has had its biggest effect on the stocks of smaller companies.
In fact, there has been an increasing neglect of smaller companies. Investors, who were in love with smallcaps as recently as 2017-2018, have now lost interest.
That's why liquidity of smaller companies has taken a massive beating. It's down from a high of over Rs 50 billion to just Rs 5 billion.
Now, liquidity is a funny thing...
It may have very little effect on the fundamentals and the intrinsic value of the business. Yet stock market investors generally love higher liquidity stocks, i.e. stocks that are traded in large quantities. The higher, the better and the lower, the worse.
So much so, that most investors completely leave out stocks below a certain liquidity level.
Is this something to be worried about?
Not at all. In fact, this is very good news indeed!
--- Advertisement ---

7 Stocks You Absolutely Don't Want to Miss... (Virtually FREE Report!)

Our Co-Head of Research, Tanushree Banerjee, has identified the 7 stocks that could do exceedingly well in the coming years riding on a rare economic event.

And she says those who get into these 7 stocks right now have the chance to make potentially LIFE-CHANGING returns in the long run.

So will you be among those who acts on this opportunity now? Or will you be among those who will kick yourself later not taking action now? The choice is yours.

Full details on these 7 stocks are included in Tanushree's special report. And by acting fast, you can claim a copy of this report virtually FREE.

However, this opportunity will end at 11:59pm on Saturday, 29th Feb. So don't delay.

Click here to find out how you can claim your FREE copy

------------------------------
This is a very natural part of the small cap cycle. Liquidity tends to increase as stock prices and investor's enthusiasm increase.
The reverse happens when prices and enthusiasm falls.
But worry not. If you are patient and can sit out any bad patch of liquidity or volatility in the market, you will see it's all part of the market cycle.
But here's the most important thing to remember: This is the perfect environment to pick out those 'crorepati stocks'.
These are individual stocks that go up so many times that they make their investors stinking rich in the process.
The best stocks can be bought at the most lucrative prices when they are being neglected by most investors.
And this is one of those times. Especially as far money multiplying smallcaps are concerned.
Due to the spate of bad news neglect has crept in. Investors are ignoring good fundamentals and many such stocks are available at low levels.
The low competition in such stocks from other investors means you now can scoop them up low and early, before others get on their trail.
This offers you the potential for massive profits.
But how does one pick such stocks?
I've found a formula that could predict the perfect stock, one that has the potential to make crores in the coming years.
In fact, I've set this down in a new guide, Small Caps That Will Race Ahead of the Sensex.
You can get it free if you just click the guide name above. And what's more I will save you a seat - free, of course, in my 'One Stock Crorepati' MEGA summit on 11th February.
I will tell you the three critical characteristics for zeroing in on individual stocks that have what it takes to make one a crorepati.
In fact, because the environment to pick such stocks is so favourable right now, I'll take it one step further and share details of one little-known Indian company - a 'crorepati stock' which has just positioned itself to offer what may be one of the most brilliant opportunities of the decade...
Existing Hidden Treasure subscribers can access the report here. For everyone else - learn more here.
This smallcap stock is poised to create a lot of wealth in for its investors in the years to come... And no budget can stop it from doing so.
I hope you will act today - because as you know with buying stocks, timing is crucial.
Warm regards,



Richa Agarwal
Editor, Hidden Treasure
Equitymaster Agora Research Private Limited (Research Analyst)
PS: To take advantage of the post budget opportunity to build wealth don't miss Richa's One Stock Crorepati mega summit - where she talks about a winning stock that could set you up for huge wealth in 2020.
Recent Articles