CoronaVirus' Impact on Indian Markets - And One Stock With the Potential to Make Crores...
Feb 7, 2020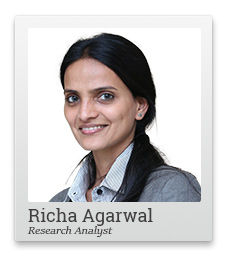 My friend recently called me to lament about her cancelled trip to Hong Kong.
With Coronavirus fever taking over, I'm glad she did.
She also told me about this conspiracy theory making the rounds...
That the virus and its transmission to humans has nothing to do with unhygienic wildlife trade or China's dietary preferences.
It is in fact a much bigger blunder...
...a leak from a bio warfare laboratory in China.
This sounded sinister enough to give me goosebumps.
It brought to mind scenes from Mission Impossible 2. In the Tom Cruise starrer, Cruise is on a mission to fight bio terrorism and capture a deadly virus that could put the human race at risk.
The movie had a happy ending.
In real life, we are yet to see how this Corona virus situation unfolds.
Even though authorities are trying to clamp down on the virus and contain the spread, the economic cost is not limited to China.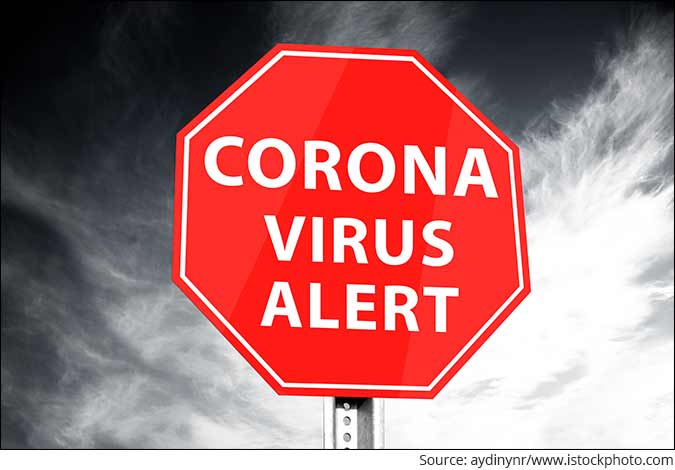 China being the nerve centre of global production and the largest export economy in the world, the repercussions are being felt far and wide.
A recent case in point is the 17% fall in the stock price of Tesla (after a dramatic rise in its share price) as Elon Musk hinted of a delay due to supply chain disruption.
As an analyst, I find all this humbling.
In all the planning and forecasts that experts have been making about the global economy, the 'virus' certainly was never factored in. And it single-handedly now threatens to change not just the extent but the very direction of the markets.
It is too early to build in the negatives as far as impact on Indian companies are concerned.
In fact, there is a possibility that some Indian companies will benefit from a shift in outsourcing from China to India as the former faces shutdowns.
But all in all, it's better to be conservative with regards to the macro environment and to be extremely selective while betting on stocks.
Maybe it's time to think local...focus on the companies that are focused on the domestic market for their business...
Those that are independent of China or the global economy, be it the raw material need or target markets.
--- Advertisement ---
READ: FULL Transcript of Our Urgent Broadcast

The full transcript of our urgent broadcast on India's Revival is available for a limited time now.

In case you missed watching our broadcast LIVE...

You can see all the important highlights from our broadcast in this transcript.

Please note that we may take this transcript off the internet any minute.

So it is highly recommended you read it immediately.

Click Here to Read the Transcript NOW
------------------------------
The chances of finding such companies in the largecap space are slim. Fortunately, we have an option.
There are quite a few smallcap stocks that not only enjoy a long runway when it comes to the opportunities in the domestic markets... But are available at attractive valuations as well.
But even among these, there is a smallcap business that I consider first among equals.
I have been tracking this company for almost 4 years now.
Amid all the economic disruptions that Indian economy has been through - demonetization, GST, GDP growth rate slowdown...this company has grown and emerged stronger year after year.
And so has my conviction in the management and their execution capabilities.
So much so, that for the first time, I am recommending subscribers to go beyond the standard allocation limit of 2%-3%, and allocate 5% instead.
This may seem too much for a single smallcap stock. But I believe this is one stock that has the potential to return crores in the long term. And when you spot a Crorepati stock, not betting big is not an option.
Curious to know more about this stock? - Click here and sign up for a free seat at my 'One Stock Crorepati' MEGA summit on 11th February.
When you click here, you will get instant access to my premium guide - Smallcaps that Will Race Ahead of Sensex for free.
To be frank, if I have to recommend just one stock to invest in the times of Coronavirus, this would be it.
The best part - It is still in the 'Buy' zone.
I hope you will make the most of this opportunity - and I'll see you here again tomorrow.
Warm regards,



Richa Agarwal
Editor, Hidden Treasure
Equitymaster Agora Research Private Limited (Research Analyst)
PS: Existing Hidden Treasure subscribers can access the report here. For everyone else, you can also have the chance to get this stock recommendation - simply click here and sign up for a free seat at Richa's 'One Stock Crorepati' MEGA summit on 11th February.
Recent Articles