Golden Decade of Defence


Potential 33x Opportunity by 2030
Here's Why You Should Avoid Overvalued Largecaps and Focus on Midcaps
Feb 9, 2023
Editor's note: If you're looking to invest in the most exciting stocks in the market, join Equitymaster's co-head of research, Rahul Shah, on Monday, 13 February at his special event - India's Third Giant Leap.
---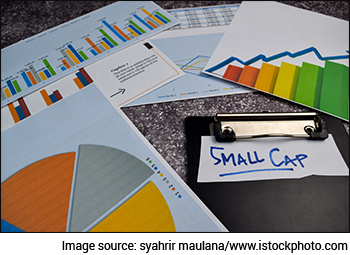 Picture these 2 stocks in your mind...
Stock A: Large-cap stock; trading at a PE ratio of 80 times; ROCE and ROE of 25-27%; price to book of 19 times.
Stock B: Mid-cap stock; trading at a PE ratio of 28 times; ROCE and ROE of 20-23%; price to book of 7 times.
Based on these scenarios if I ask you to choose only one stock to buy now, I'm sure most people would select option B.
Now, let me throw a googly...
Sales and profit growth for the large-cap stock over 5 years was 14% and 10% respectively while the same for the mid-cap stock, over 5 years, was 10% and 13% respectively.
That means sales growth for the mid-cap stock was slower than the large-cap stock, but it grew its profits faster.
I'm sure, the rationale behind choosing option B was mainly due to valuations.
--- Advertisement ---
Next 10 Yrs Belong to this Sector... Potential 33x Growth...

We rarely get to see this kind of growth these days.

It's a potential 33x opportunity by 2030.

The next 10 years belong to this one sector.

As per our research, this could be one of the fastest-growing sectors of the stock market by 2030... and possibly even beyond.

If you're an investor, then you simply cannot ignore this sector today.

Otherwise, you could be leaving a lot of money on the table.

We're going to reveal everything about this mega opportunity at our upcoming special event... including details of 3 stocks to ride this potential 33x opportunity.

Here Get All Details
------------------------------
Also, with this new information, where profit and sales growth are more or less same for both stocks, it really doesn't make any sense buying a stock with an 80 PE multiple.
Well...
Stock A is Asian Paints at today's price.
Stock B is also Asian Paints but 10 years ago, back in 2013.
It's the same stock. Yet there are more bullish investors in Asian Paints today than 10 years ago.
Without revealing the name, almost everyone would pick the stock when it was a midcap. But how many investors actually bought Asian Paints in 2013 or earlier and held on to it for 10 years or longer?
You see, a lot of people still believe in buying large-cap stocks at exorbitant valuations only because of the brand name.
The reason why I mentioned growth rates for both the stocks for a 5 year period was to highlight that in both cases the stocks had more or less same growth rates.
But you need to pay a multiple of 80 times for Asian Paints today. Back in 2013, the same stock which grew its profits by almost the same rate for a 5 year period was available at a multiple of 28 times.
I'm sure, the Asian Paints of 2023 is a much better stock than the Asian Paints of 2013 in terms of margins, ROCE, ROE, cashflows, etc.
The point I'm trying to make is that in the past 10 years, a majority of stock returns in Asian Paints came from 're-rating' i.e. the PE multiple expanded. Earnings growth played a supporting role.
As Asian Paints gained market share, improved its margins, and managed its capital more efficiently, the market gave it a higher PE multiple.
However, in 2023 with multiple of 80 times and the company growing its earnings by 10-12%, you cannot expect the same to happen again. Also, the competitive intensity in the paints industry is much higher now than 10 years ago.
If your preference was scenario B, the midcap at 28 times multiple with almost the same growth rate, then why would you buy stocks like Asian Paints or Pidilite at exorbitant valuations?
I agree that midcaps are riskier than largecaps. But isn't buying large-cap stocks at insane valuations just because of the strong brand, a risker proposition?
When I talk about mid-cap stocks, I'm talking about companies which are a part of the top 250 stocks. These are high quality mid-cap stocks, either #2 or #3 in their respective sectors (#1 in a few cases), and don't use high debt to fund their growth.
A lot of investors understand this logic but go wrong in the timing.
--- Advertisement ---
3 Stocks to Consider Buying THIS Month

The market has made a comeback of sorts from the lows of May.

Right now, investing in the most dominant players in a highly promising industry is the key to experiencing potentially monumental returns in the long term.

Here are the details of 3 such stocks from our smallcap guru, Richa Agarwal...

Act Now
------------------------------
Let me explain...
During the 2020 covid crash, largecaps like Asian Paints, Pidilite, and the HDFC twins, fell by 30-50%. During such times it's prudent to buy largecaps as the environment is uncertain.
However, when the environment is certain, largecaps will always trade at a premium. Thus, they will always lag midcaps when it comes to future returns. Such is the time to look for good quality midcaps.
Now margin of safety is always important. So when looking for midcaps, focus on the valuations. That is the most important point.
I believe the current market scenario calls for an aggressive search for quality midcaps.
The choice is yours. You can buy overvalued large-cap stocks or undervalued mid-cap stocks.
If you too prefer the latter, then I highly recommend you join Equitymaster's co-head of research, Rahul Shah, at a special online event on Monday, 13 February. He will show you exactly how to go about it.
Book your seat for Rahul's event here.
Warm regards,



Aditya Vora
Research Analyst, Hidden Treasure
Recent Articles