How to Find a Multibagger Stock in this Market
Feb 11, 2022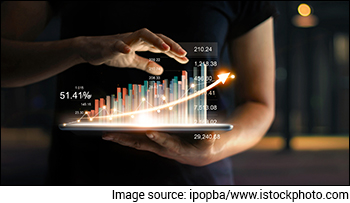 'Students from 40 universities visit me every year. If they absorb Mrs. B.'s lessons, they need none from me'. - Warren Buffett
'Mrs. B' is Rose Blumkin. Warren Buffett couldn't stop raving about her.
She wasn't a Fortune 500 CEO. Nor did she have an ivy league degree.
Blumkin was a migrant from Russia. She moved to America to ensure her husband could avoid being drafted in the Russian army during the world war.
She hardly had any formal education and could barely speak English.
Rose Blumkin is the founder of Nebraska Furniture Mart.
In her forties, she started the venture with just US$500 in 1937. She was 89 years when a 54 year old Buffett shook hands with her in a business deal.
Buffett acquired 90% stake in the business for about US$55 m in 1983.
By then, the business was generating US$1.6 bn in sales and over US$80 m in net profits. Nebraska Furniture Mart had become biggest home-furnishings store in the nation under her.
--- Advertisement ---
Last Day to Access 'One Stock Crorepati' Opportunity

As you know, recently we went LIVE with our One Stock Crorepati MEGA Summit...

Around 10,000 readers like you had registered to attend this summit.

At the summit, they learned Richa Agarwal's secret blueprint of identifying potential 'crorepati' stocks.

Plus, they also discovered the details of one stock with crorepati potential...

If you missed this summit for some reason, then you can still get all the details by watching this special replay of the summit.

Watch Now (Available till 11:59pm Tonight)
------------------------------
How did someone with such humble beginnings, and in such a common industry, make it so big?
The answer is in the way she ran her business.
She underpriced her products so much that she was targeted by her competitors for violating fair trade laws.
But the lady remained unfazed. She in fact used these lawsuits in newspapers ads suggesting the best prices a customer could hope for.
Her explanation was she was making profits of 10% over her costs. The judges had to acquit her since she was in no violation.
With her customer centric approach, she crushed the competition and rendered it irrelevant.
When Buffett shook hands with her in all but a one page deal, it wasn't the furniture business he was betting on. He was betting on the woman's vision and the fruits of it.
This extraordinary story is not uncommon. In most successful businesses in a common industry, you will find the backing of a visionary promoter.
Let's consider some examples in India.
You cannot talk of success story of Eicher Motors, without mentioning the CEO and MD, Siddhartha Lal.
Almost seventeen years ago, 30-year-old Lal took over as COO of Eicher Group. The group at that time was a kind of conglomerate with 15 businesses under its fold - from trucks and motorbikes to footwear and garments.
--- Advertisement ---
"$2.5 Trillion Crypto Market Boom..."

A booming $2.5 trillion market...

Set to multiply by 100 times over the next decade...

With legendary investors like Warren Buffet, Elon Musk, and Peter Thiel pouring in billions of dollars all over...

Really Want to Miss It?
------------------------------
All were mediocre performers.
When Lal took over the reins, he asked himself if he wanted to be mediocre in 15 small businesses or just be good in one or two.
He chose latter.
He divested 13 businesses and focused on just two - the ones he was most passionate about - motorcycles and trucks. Even there, he focused on motorcycles first. Trucks came later.
He was quite involved in the business. He used to ride hundreds of kilometers on the bikes. He engineered and improved the bikes himself.
From 5,000 bikes in 2005, the company scaled up to around 600,000 in the last financial year. As scale and processes improved, so did profits. And so did the performance of the stock.
From 2004 the stock of Eicher Motors is up a mind-boggling 11,987%. This compared to 909% returns for Sensex. That's an outperformance of 13 times!
If there is just one factor I'll to credit this outperformance to, it's Mr Lal's vision.
DMart (Avenue Supermarts) is another case in point.
Barely two decades old, the company has distinguished itself in a crowded and fragmented retail industry.
With its unique strategy of having an ownership model in strategic areas, no frills, customer friendly discount model, and a limited category of products, it has established loyal customer base.
DMart has rendered the competition irrelevant.
Then there is Mayur Uniquoters.
The company is the market leader in artificial leather segment.
Join Our YouTube Channel: Get Close to Our Editors and Stay Ahead of the Curve
Unlike the previous example where differentiation came from discounts, the promoter of this company completely focused on margins and refuses to comprise on them.
Yet, it enjoys a great clientele. It's the only company in India, to qualify as a supplier to global firms like Mercedes, Daimler, BMW, and Volkswagen. If things go well, Tesla could be next on its client list.
The value proposition to its clients comes from the product quality that no peer can come close to.
If you want to bet on the next big winner in stock market, it will be myopic to choose a business without understanding the promoter's vision.
It's good to be aware of trends and look for potential winners. But it's a gamble to bet on the horse without knowing the jockey.
More so in the smallcap space. Here, businesses don't run on auto pilot. The management could be a make or break factor.
This is ever more important amid the current market rally. You see, as is typical of the bull markets, caution has been thrown to the wind.
The good, the bad, and ugly are riding high in equal measure. Investors are lapping up the next big theme and next hot sector, without any insight on the quality of management.
It's only when the tide turns, will we see who has been swimming naked. I believe most of the wealth destroying companies will be ruled by weak or dubious managements.
For me and my team, doing a through management check and understanding the promoter is the most critical step in our investment process.
There have been cases when everything has looked good on the screen but a single management interaction did not give us the confidence to go ahead with a recommendation.
I know this takes time and effort. But it's well worth it.
Knowing the promoter has allowed us to maintain conviction in down cycles without pressing panic button. In up cycles, this knowledge has enabled us to beat benchmark indices by a wide margin.
This is a make or break factor for your portfolio. I strongly recommend you focus on it before buying a stock.
Warm regards,



Richa Agarwal
Editor and Research Analyst, Hidden Treasure
PS: If you're a retail investor interested in making VC-like returns click here for exciting opportunities.
Recent Articles