The Market is Giving You the Chance to Make a Crore - Take It!
Feb 12, 2020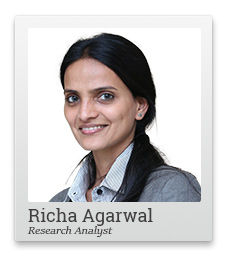 I'm glad you're reading this.
It tells me that you're serious about making money, and you understand that the stock market is the best place in the world to do that.
Believe me, not everyone gets it.
For most, the stock market is a bad place.
Many people think of it as a dangerous place to be avoided at all costs. Worse, they hold that opinion so strongly, they don't even bother looking further.
And then there are others who think of it as a wondrous place to get rich quickly.
What do I think?
The most common mistake is to classify the market one way or the other.
The stock market is neither good nor bad - it swings both ways.
And the smartest investors - the ones who make the most money - are the ones who understand this well.
Indeed, there are times when the stock market is the best place in the world to make money.
Then there are other times when it is the worst and the most dangerous place in the world.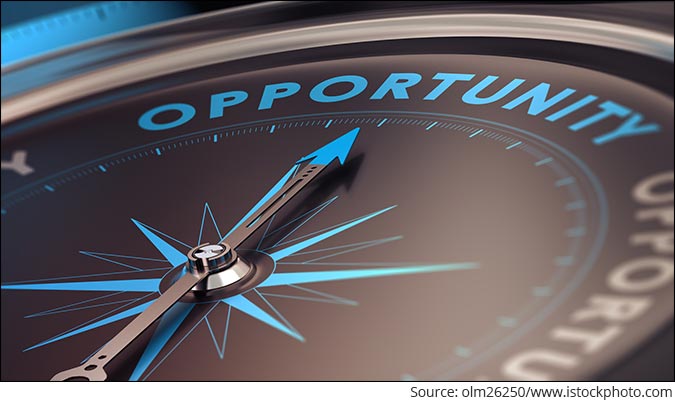 The key behind this change is valuations - or in other words, the price level of stocks.
For example, in 2017 and the start of 2018, the market was not a very nice place to be.
Stock prices were soaring and investing was fraught with risks. The stock market of the time was a dangerous place indeed. It is very easy to lose money in such markets.
No wonder then that as part of my smallcap recommendation service Hidden Treasure, I was highly cautious in giving buy recommendations.
I hated the prices of stocks I liked at the time, so was not moved to give many buys to the subscribers of my service. Even when they were clamouring for more recommendations.
Now, at the start of 2020, the stock market is at a very different place.
After two years of successive declines - especially in smallcap stocks - the market is a much friendlier place today.
--- Advertisement ---

FREE Report: 7 Overlooked Multibagger Opportunities amidst the Coronavirus Scare...

Our Senior Research Analyst and Co-Head of Research, Tanushree Banerjee, has identified 7 stocks set to climb sharply in the coming years riding on a rare economic phenomenon in progress right now.

These 7 stocks are being overlooked right now amidst the Coronavirus Scare.

But Tanushree believes they could rise and enable one to potentially build wealth lasting generations from them in the coming years.

And the best part - till 11:59pm TOMORROW only...you can get Tanushree's special report with details of these 7 stocks virtually FREE.

To find out how, just click here...
------------------------------
In fact, it is now quite an attractive place to make money - if you've done your homework.
Falling stock prices have meant that many stocks I refused to touch earlier have now turned into strong buying opportunities.
My smallcap recommendation service has been replete with recommendations galore.
In fact, so compelling is the opportunity right now that just yesterday I held an urgent MEGA summit which was attended by thousands of my readers. Time is of essence here, and I had to get my message out quickly...
You see, the markets currently are at a juncture where it is offering amazing opportunities to buy strong businesses at prices which are a steal.
The perfect kind of markets to buy crorepati stocks - stocks that multiply so many times that they make their investors extremely wealthy in the process.
And that's why, in my summit I discussed the three critical characteristics for zeroing in on individual stocks that have what it takes to make one a crorepati.
I also revealed a live and current example of one small company that has positioned itself to offer what may be one of the most brilliant opportunities of the decade.
This company has made a big move to enter and profit from a segment worth Rs 4 trillion.
I'm super excited about this company. It is offering savvy investors the potential to make a crore, and perhaps more.
But as I said earlier, the market is neither good nor bad permanently. It swings both ways.
Once it jumps to higher levels - and that can happen in the blink of an eye - this opportunity may disappear.
It's there today, it could be gone tomorrow.
Timing is key.
If you missed my summit, you can still access it here.
This is the time to make money in the market. This is the time to get rich.
Don't miss out. I don't know when such an opportunity will come again.
Warm regards,



Richa Agarwal
Editor, Hidden Treasure
Equitymaster Agora Research Private Limited (Research Analyst)
PS: Richa's summit was a huge success with almost 6,000 of her readers attending it! If you missed it you have a very small window to catch it for a couple of days only. Are you interested in crorepati stocks? If you are even just a little bit curious - I suggest you give her a quick listen.
Recent Articles