One Stock Made Buffett a Billionaire - And Can Make You a Crorepati
Feb 13, 2020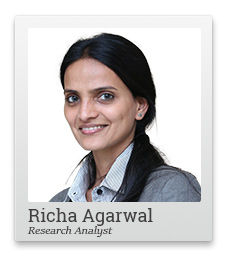 Coca Cola is arguably one of Warren Buffet's best stock picks, and the one investment he talks about more than any other.
Coke dominated the market for decades - An iconic brand that consumers loved. A highly efficient global distribution network. A highly profitable business. And a strong management to boot.
Its fundamentals ticked all the right boxes.
So when the 1987 market crash brought Coke stock down, Buffett loaded up...and how.
He invested about US$1 billion in Coke in early 1988.
This meant snapping up 6.2% of the company's shares, making it a star in Buffett's portfolio and his largest holding then.
Today, Berkshire Hathaway's share of Coca Cola is worth just under US$ 19 billion.
Of course, reams of books have been written about Buffet's investments in Coca Cola, and his path to riches, but not many are aware that a handful of investors in an obscure town in Florida became 'Coca Cola Millionaires' almost five decades before Buffett.
Interestingly, their investment in Coke's stock was not by any stroke of luck or coincidence.
According to the New York Times, a shrewd banker named Pat Munroe spotted the opportunity in Coca Cola's stock way back in the 1920's.
Coca-Cola went public at US$40 per share in 1919. But a conflict with the sugar industry resulted in a 50% crash shortly thereafter, when it reached US$19 per share.
While the company's profits, return ratios, and cash flows were mouthwatering, the stock was trading incredibly cheaply.
--- Advertisement ---

FREE Report: 7 Overlooked Multibagger Opportunities amidst the Coronavirus Scare...

Our Senior Research Analyst and Co-Head of Research, Tanushree Banerjee, has identified 7 stocks set to climb sharply in the coming years riding on a rare economic phenomenon in progress right now.

These 7 stocks are being overlooked right now amidst the Coronavirus Scare.

But Tanushree believes they could rise and enable one to potentially build wealth lasting generations from them in the coming years.

And the best part - till 11:59pm TOMORROW only...you can get Tanushree's special report with details of these 7 stocks virtually FREE.

To find out how, just click here...
------------------------------
The banker, Mr Munroe encouraged his depositors in the town of Quincy, Florida to buy the stock of Coca Cola - putting some 67 investors on the path to becoming 'one stock millionaires'.
Thanks to this move, the town of Quincy became the single richest town per capita in the entire United States, and several of its inhabitants were dubbed 'Coca Cola Millionaires.'
The story seems a bit far from home...
Okay then, how about this story from a small village in India where thanks to shrewd advice, several villagers bought one stock and became 'one stock crorepatis' - and in fact, last I checked, their share of this stock today is worth Rs 3,000 crores. What was that stock - I will tell the whole story here.
But the point I am making today is this: You don't need to be Buffet to make a fortune in the stock markets.
You can make crores - even with small investments - if made in the right stocks.
In fact, gains in several of the small cap recommendations under my Hidden Treasure service - such as Page Industries, NIIT Technologies, Can Fin Homes, City Union Bank and Balkrishna Industries - have been strong enough to realise the crorepati dream from the stock markets.
But are 'crorepati' stocks so easy to find?
No, of course not. If it was that easy - everyone would be a one stock crorepati.
But there are only a few crorepati stocks...
And in fact it has taken me many years and numerous case studies to figure out what goes into making a stock a 'crorepati' stock.
Now I am all ready to share my findings with you.
So, if you are interested in acquiring my 'crorepati stock' secret, check out my mega summit where I reveal everything.
It goes off air tomorrow - so click here now.
Warm regards,



Richa Agarwal
Editor, Hidden Treasure
Equitymaster Agora Research Private Limited (Research Analyst)
PS: Richa's summit was a huge success with almost 6,000 of her readers attending it! If you missed it you have a very small window to catch it for a couple of days only. Are you interested in crorepati stocks? If you are even just a little bit curious - I suggest you give her a quick listen.
Recent Articles