---

This is third party advertisement

---

Mutual Fund investments are subject to market risks, read all scheme related documents carefully.
Join Mega webinar


Navigating Markets in 2024 -
Fund Managers Year End Perspective
Live on Dec 6th @ 6pm
Is it Time to Move out of Indian IT Stocks?
Feb 14, 2022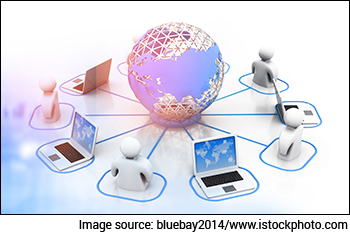 Back in September 2020, I wrote a piece about why I recommended a humble IT stock like eClerx over a market darling like Page Industries.
My argument was simple. If your holding period is 2-3 years and if the valuations are mouthwatering, then you don't go by the Warren Buffett dictum.
The dictum is - It's better to buy a good business at a fair price than a fair business at a good price.
I did the opposite. I recommended a fair business at what was not just good but a jolly good price.
Besides, my holding period was also not 10 years like Buffett. It was 2-3 years. My thesis was rewarded with eClerx going up by 3x over the next 12 months.
Page Industries, on the other hand, unperformed by a big margin, going up by just around 80%.
My subscribers were happy I chose eClerx over Page and with the 3x gain on their investment.
However, they would have been happier had I not a recommended a SELL so early.
Yeah, you read that right. A 3x gain over 12 months paled in comparison to what was happened next.
eClerx went up another 3x over the next nine months. It turned into a massive 10-bagger from its April 2020 lows.
Page Industries is not even in the picture.
--- Advertisement ---
Investment in securities market are subject to market risks. Read all the related documents carefully before investing

Our Big Prediction

India is set to take a giant leap in terms of prosperity.

If things play out as our research suggests, then this leap could potentially generate wealth at a scale we've probably never seen before.

This is one of the biggest opportunities for investors in the recent times.

The stock market rally that we're seeing right now is just a small glimpse of what's about to come.

See Details Here
Details of our SEBI Research Analyst registration are mentioned on our website - www.equitymaster.com
---------------------------------------------------
Anyone who entered a decent IT stock around the same time I recommended eClerx, has a similar story to tell. If there is one sector that has defined the current bull run, it must be the IT sector.
The BSE IT Index has been a massive outperformer. It went up nearly 3-fold between March 2020 and December 2021. The BSE Sensex is up 100% in the same period.
Come to think of it, many experts had written it off barely a few months before its remarkable resurgence.
'IT bellwethers like Infosys and TCS have become elephants', went the common refrain.
'They are good if you fancy dividend stocks. They can no longer help you generate market beating returns', these experts added further.
But then Covid struck, work dynamics changed and the sector was back with a bang. IT was perhaps one of the few sectors whose growth had an inverse relation with the pandemic.
As the pandemic got worse, the sector's fortunes got better. As physical proximity became a strict no-no, the digital world came to the rescue. Offices, schools, banks, administrative work, everything started going online, providing a massive tailwind to the sector.
If you had invested Rs 1 lakh each in top 20 IT companies by marketcap back in March 2020, you'd be sitting on almost 5x gains by December 2021. This compares with just 2x in the benchmark index. An outperformance of 2.5x is huge, whichever way you look at it.
--- This is Third Party Advertisement ---
Mutual Fund investments are subject to market risks, read all scheme related documents carefully.

[MEGA] Webinar Invitation -

Navigating markets in 2024 - Fund Managers' Year End Perspective.

Date: Dec 6th Time: 6pm Venue: Your Computer

An Exclusive Asset Class Outlook Webinar With Our Experts from Quantum MF

• The Outlook For Equity, Debt & Gold?

Register Free for this Exclusive Webinar
----------------------------------------
Thus, if you wanted a market beating performance in the aftermath of the Corona crash, the IT sector was undoubtedly the place to be. Forget 4-5 baggers, some of the sector stocks have been an incredible 10-20 baggers during this period.
However, do remember the famous quote right at the start of Benjamin Graham's magnum opus, Security Analysis.
It goes something like this...
Many Shall be Restored that now are fallen and many Shall fall that are now in honor.
The fact that Ben Graham used this quote in a book dedicated to finance mean there is an investing message in there...and a quite deep one at that.
Well, the investing message is nothing but what we know as the principle of 'reversion to the mean'.
You see, in the stock market, thanks to people's tendencies to give in to emotions of greed and fear, prices never move in a straight line.
If people get too excited about a group of stocks, they take their prices much higher than what they deserve. But if their minds are full of fear, the prices are hammered much lower than where a more rational mind will keep it.
Eventually the markets come to their senses and balance is restored. Thus, those stocks that go up a lot, will underperform for a while. And those that go down a lot, start outperforming for a while.
Taking this prism to the Indian IT sector stocks, has the time come for them to move in the other direction?
Has the greed been overdone and is it time for the balance to be restored?
Well, if you look at valuations, it does appear that the greed has been overdone.
Outperformance of IT Stocks
| Company Name | Latest PE | 5 Yr Avg PE |
| --- | --- | --- |
| Tata Consultancy Services Ltd. | 38.1 | 27.8 |
| Infosys Ltd. | 35.6 | 23.0 |
| HCL Technologies Ltd. | 38.5 | 21.3 |
| Wipro Ltd. | 32.3 | 20.9 |
| Tech Mahindra Ltd. | 28.0 | 18.1 |
| Larsen & Toubro Infotech Ltd. | 51.8 | 26.3 |
| Oracle Financial Services Software Ltd. | 19.0 | 22.7 |
| Mindtree Ltd. | 44.0 | 26.0 |
| Mphasis Ltd. | 45.9 | 24.9 |
| L&T Technology Services Ltd. | 55.7 | 29.3 |
| Coforge Ltd. | 57.8 | 37.1 |
| Indiamart Intermesh Ltd. | 51.5 | 63.1 |
| Persistent Systems Ltd. | 52.9 | 21.9 |
| Tata Elxsi Ltd. | 94.6 | 34.3 |
| Affle (India) Ltd. | 318.1 | 265.1 |
Data Source: ACE Equity
Barring Oracle Financial services, all the other top IT companies are trading at valuations significantly higher than their historical averages.
In some cases, they are as high as 2x or even 3x their historical averages.
Now, some of you would say the higher PE multiples are justified because the growth visibility is much higher now than it was before.
Equitymaster Conference 2024: View Your Invitation
Well, I agree. But is the visibility so much better now that the same stock can command twice or even thrice the PE multiple it commanded barely a few months back?
I don't think so.
Besides, with demand for talent outstripping supply, salaries are on the rise across the board. This can squeeze margins and impact growth.
Thus, perhaps PE multiples may not expand further from here. Earnings growth may also slow down.
If you are someone who's investment horizon is 2-3 years and you want to invest in market beating stocks, there is a high chance most large IT stocks may not help you achieve your goals.
In fact, it may not be a bad idea to exit partially or perhaps even fully and look for sectors where the risk-reward ratio is more favorable.
But if you are a long-term investor and you've bought these stocks at the right valuations then you may keep holding on to them in my view.
Your returns from here on may not be as exciting as in the recent past. You may even underperform the market for a bit. But eventually, your returns will be impressive.
Warm regards,



Rahul Shah
Editor and Research Analyst, Profit Hunter
Recent Articles