Even the Coronavirus Can't Stop My Market Beating Formula
Feb 17, 2020
'Papa, the teacher rewarded me with a star today', said my five-year-old, flinging herself into my arms as I returned from work the other day.
'I got it for correctly identifying Pluto as the coldest planet in our solar system'. The glint in her eyes was hard to miss.
While I was immensely proud of her, I was keen to know her modus operandi.
'Papa, I remember you teaching me that the sun is a hot ball of fire and the closer a planet is to the sun, the hotter it is. Since Pluto is the farthest, I figured it should be the coldest.'
This is the moment when my smile turned into a wide grin.
I was very clear that I didn't want her to mug up the answer. I wanted her to arrive at the answer using some sort of basic logic that I had taught her. And this is exactly what she did.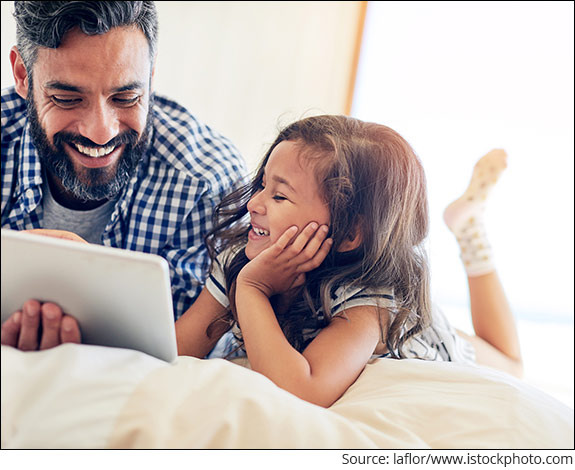 I have drifted through a substantial part of my formative years without really asking 'why'.
And I think this is equally true for many people out there. The way our education system is designed, it focuses more on 'how' and 'what' and much less on the 'why'.
A lot of our students would know how to solve a complex mathematical problem or give a precise definition of the second law of thermodynamics. However, I believe most of them wouldn't really know the 'why' behind it.
Try asking them why we use Fourier's equations or why the entropy of the universe always increases, and you are more likely to get blank faces instead of right answers.
The answers are not as hard as you think they are.
NEW: 5 Pandemic-Proof Smallcaps You Should Know About...
There are only a handful of basic principles that govern the entire physical as well as biological universe.
Therefore, once you have a good grasp of these basic principles, understanding everything else becomes much easier.
But students are seldom taught this way. They are taught to stay on top of things i.e. memorise something a hundred times. They are seldom encouraged to get to the bottom of things.
As far as my daughter is concerned, I was clear from day one that I would encourage her to think in terms of 'why' as much as possible. I want her to go to the bottom of things rather than just swim on the surface.
This type of thinking will provide a great launchpad for whatever she chooses to do in life.
It will improve the quality of her decision making immensely. I am happy she is already showing signs of thinking in this manner.
There's one more area where I have used this type of thinking to great effect.
The act of constantly asking 'why' has led me to develop a market beating formula for stock picking.
It has led me to zero in on the most fundamental reason behind why stocks move and helped my subscribers earn market beating returns.
As of writing this, my formula had generated returns that were more than 60% higher than what the Sensex has given in the same time.
It is a great performance if you ask me especially when one considers how simple it is to use the formula.
All it has is three basic rules i.e. a buying rule, a selling rule and a rule about managing the entire corpus. And these rules have been designed after getting to the bottom of why stocks really move. This means that they are timeless and can serve you for a long time to come.
And last but not the least, these rules are designed to take incidents like the Coronavirus scare in their stride.
Warm regards,



Rahul Shah
Editor, Profit Hunter
Equitymaster Agora Research Private Limited (Research Analyst)
PS: It turns out Pluto is no longer considered a planet but a dwarf planet. However, the logic still stands as the new coldest planet is Neptune, the second farthest planet from the Sun.
Recent Articles