Find Out
How to Find One Stock with Crorepati Potential? >> READ MORE
What's Ailing Diagnostics Stocks?
Feb 17, 2022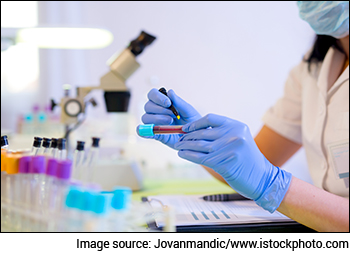 On 14 February: Nifty was down 500 points.
On 15 February: Nifty was up 500 points.
Such is the volatility on D-Street these days. Markets have become very reactive to news flow.
A joke doing the rounds on WhatsApp says, 'Putin bombs Nifty; Ukraine is ok'.
Whatever the reason may be, the downward trend in some stocks and sectors has already begun.
I've been following the market for many years. I've realised only 2 things determine stock returns.
Earnings growth and its consistency
The valuation band

The rest is just noise.

Over priced stocks always find a trigger to correct.

This trigger can be the threat of a war, interest rates hikes, rising commodity prices, or anything else.

The real problem is the valuations of many stocks which have run way beyond fundamentals.

I read somewhere that the operating profit of a steel company for FY22 is expected to be more than the entire addressable market of many of these recently listed new age tech companies.

Read it again. That's quite a statement!

--- Advertisement ---
A One Stock Gift in 1990 Turns into Rs 130 Crores

In 2017, Ravi made headlines by calling a leading business news channel with a surprising announcement - his grandfather had left him 20,000 shares of only one stock.

And on the day of his call - these shares were worth Rs 130 crore.

Can you guess which is this company?

It's MRF.

Ravi's story is one of the amazing stories of becoming Crorepati from a single stock.

But the question is, how to find that one stock with crorepati potential?

To find the answer to this million-dollar question, join our 'One Stock Crorepati' MEGA summit on 30th June, where we will reveal details of what we call a potential 'crorepati' stock...

Click here for full details...
------------------------------

Over the past many months, I've been a vocal critic of the new age loss making IPOs and of high PE ratio stocks.

I've written a lot about the unsustainable valuations in tech and platform companies.

But my views are not limited to the new listed IPOs and loss-making companies getting astronomical valuations. I'm critical of high PE stocks in general.

In fact, the whole narrative of growth at any price, which led to Buy at Any Price (BAAP) investing, fell flat on its face over the past few months.

What happens when the market prices in more than what it can digest?

I'm referring to diagnostic stocks.

Over the past 2 months, the correction in these stocks have been brutal. Metropolis has lost over 40% since start of the year. Its peers too are sulking with the exception of Dr Lal Path Labs which has corrected in line with the market.

A Sharp Fall

| Stock Price | Monday, January 3, 2022 | Wednesday, February 16, 2022 | Change |
| --- | --- | --- | --- |
| Metropolis | 3,450 | 1,960 | -43% |
| Thyrocare | 1,110 | 887 | -20% |
| Dr Lal Path Labs | 4,875 | 4,320 | -11% |

Data Source: BSE

Steep Valuations Result in a Fall

| Valuations (P/E multiple) | Current | Peak | 3 Year average |
| --- | --- | --- | --- |
| Metropolis | 45x | 66x | 51x |
| Thyrocare | 24x | 43x | 33x |
| Dr Lal Path Labs | 62x | 73x | 44x |

Data Source: Company

--- Advertisement ---
"$2.5 Trillion Crypto Market Boom..."

A booming $2.5 trillion market...

Set to multiply by 100 times over the next decade...

With legendary investors like Warren Buffet, Elon Musk, and Peter Thiel pouring in billions of dollars all over...

Would You Really Want to Miss It?
------------------------------

Valuations are a Slave to Operating Performance

| EBITDA Margins | Dec-21 | Dec-20 | Change |
| --- | --- | --- | --- |
| Metropolis | 26% | 32% | -6% |
| Thyrocare | 31% | 36% | -5% |
| Dr Lal Path Labs | 22% | 31% | -9% |

Data Source: Company

A Classic example of 'Priced to Perfection'

The stocks of diagnostic companies were trading at much higher valuations than their historical valuation bands.

Any disappointment in their operating performance would have led to a sharp de-rating.

And that is exactly what happened.

In a bull market, the problem always is that long term narratives are sold to justify any valuation.

A Comparison with Auto Stocks

The common story told to justify high valuations in the auto sector was, India's underpenetrated market. The ratio of India's cars per 1,000 people is very low compared to China and other countries.

But there are many negative factors which are structural in nature.

There's the impact of Ola and Uber on the entire second car purchase market.

EXPOSED: The Shocking Truth Behind Today's Hottest Investment Opportunity

Also, with good financing in the used car market, growth rates have been much faster for used cars.

The final learning is that the auto industry is cyclical. The narratives may be true but they will take years to play out.

Diagnostic companies are not cyclical as auto companies but the point I am trying to make is that the penetration story just like in autos will take years to play out.

The access to preventive care and availability of tests is a challenge for a majority of the population.

And penetration of high-quality healthcare and diagnostics is low in India. These are long term growth prospects but will take shape over time.

The current valuations look stretched but the long term picture is intact.

It's extremely difficult to justify steep valuations of diagnostic stocks.

I looked at the growth rates and ROEs of the top 3 listed diagnostic companies over the last 3 years.

The numbers were encouraging and consistent but still did not justify sky high valuation multiples.

| Dignostic companies | 3 year revenue growth | 3 year ROE |
| --- | --- | --- |
| Metropolis | 15% | 29% |
| Thyrocare | 12% | 23% |
| Dr Lal Path Labs | 14% | 25% |

Data Source: Company

What followed was a set of disappointing quarterly results, leading to declines in these stocks. As I said, when things are priced to perfection, any disappointment will have an adverse impact.

The recent correction in diagnostic stocks has clearly eliminated the valuation froth in many of them.

Sharp falls in stocks like Metropolis and Thyrocare has taken their current valuations at or below their 3 years average PE.

If the margins stabilise at these levels, a time correction in these stocks could be a good opportunity to accumulate from a long term perspective.

Warm regards,


Aditya Vora
Research Analyst, Hidden Treasure

Recent Articles