8 Figure Fortune Masterclass: A Permanent Wealth Stock to Pass on to Your Children
Feb 21, 2021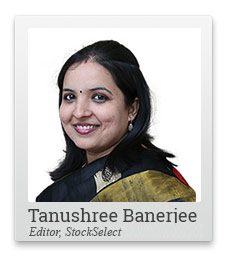 Do you like paying taxes?
Well if you do, then you won't like insurance stocks. They have huge tax advantages.
Insurance is, by far, one of the most tax-privileged sectors. Many of their investment products are protected from taxes.
And their earnings are sheltered too.
Insurance companies don't have to pay taxes on the entire cash flow they receive as premiums. That is because only the surplus left over after the claims on the policies issued have expired is considered as income.
This is the big reason why Warren Buffett loves insurance stocks: Float.
--- Advertisement ---
We are Bullish on These 3 Little-known Stocks

Our research has uncovered 3 tiny stocks.

You won't hear about these stocks from the mainstream media or your stock broker.

They generally ignore such small size companies.

But our research says, these 3 little-known stocks are set for a massive rally over the coming months and years.

They can potentially offer solid double and triple digit gains to investors.

So, if you are an investor looking to buy good stocks to invest in...when the markets are at all-time high...

Then you must seriously consider these 3 stocks.

You can get the details of these 3 stocks at our free online summit.

We would recommend you to sign-up at the earliest. Because we have limited FREE seats and they are filling up fast.

Click here to sign-up instantly. It's free.
------------------------------
Other kinds of businesses, including other financial entities, must pay taxes on revenue and profits before investing.
But insurance companies get to invest all the money first. This is a stupendous advantage.
It's like having the freedom to invest your entire savings right up front and paying taxes on your income a decade later.
But insurance is not an easy sector for investors.
It is full of jargon. The financial statements don't resemble that of any other sector.
And the valuation of insurance stocks is a topic of debate even among analysts.
Metrics like new businesses adjusted profits (NBAP) and embedded value (EmV) are alien to most investors.
It's no wonder, insurance stocks did not debut on the Indian stock market until 2017.
And even today, just a handful of insurance stocks are listed (life and non-life put together).
Life Insurance Corporation's (LIC) IPO later this year will draw a lot of investor attention to the sector.
Two PSU non-life insurers would also get privatised.
However, the insurance stocks aren't getting any easier to analyse in terms of their cash flow prospects. You can thus expect insurance stocks to be very volatile in terms of valuations.
Now the prospects of select Indian insurance companies seem extremely bright. However, the yawning gap in their valuations versus global listed players is disturbing.
Add to that the low level of transparency in the reported profits of the entities.
Therefore, you may love to find an insurance stock as a permanent wealth vehicle to pass on to your children.
Learn: How to Potentially Accumulate Rs 7 Crore in Wealth Over the Long-term
But I would recommend an alternate route.
Like Berkshire Hathaway, I would recommend buying stocks that own large stakes in credible insurance businesses.
One such stock has been my favourite for a long time... and for different reasons.
But I find the insurance stake of the businesses becoming a permanent wealth creator for decades.
You can learn more about such wealth creating stocks tomorrow at my Great Indian Wealth Project web summit.
I'll tell you all about the best stocks to buy for permanent wealth.
Warm regards,

Tanushree Banerjee
Editor, StockSelect
Equitymaster Agora Research Private Limited (Research Analyst)
PS: Join me tomorrow at my Great Indian Wealth Project. I'll show you how to accumulate up to Rs 7 crore in wealth over the long-term. Book your free seat here.
Recent Articles