14 Winners in 14 Months: Your Blueprint for an 8 Figure Fortune is Ready
Feb 22, 2021
Editor's note: Join me today at 5 pm at the Great Indian Wealth Project. Find out about accumulating Rs 7 crore in wealth. Register for free here.
---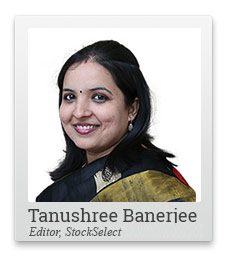 Every Warren Buffett Needs a Charlie Munger.
Popular Wall Street Journal columnist Jason Zweig nailed it with these words in his latest column.
These words succinctly prescribe the remedy for serious investors in current euphoric stock markets.
But why the remedy? Isn't euphoria typical of every bull market?
It certainly is.
But the euphoria today seems to be going viral at internet speed.
Let me explain...
In past bull markets, new acquaintances often asked me, "So, you do stocks?".
--- Advertisement ---
We are Bullish on These 3 Little-known Stocks

Our research has uncovered 3 tiny stocks.

You won't hear about these stocks from the mainstream media or your stock broker.

They generally ignore such small size companies.

But our research says, these 3 little-known stocks are set for a massive rally over the coming months and years.

They can potentially offer solid double and triple digit gains to investors.

So, if you are an investor looking to buy good stocks to invest in...when the markets are at all-time high...

Then you must seriously consider these 3 stocks.

You can get the details of these 3 stocks at our free online summit.

We would recommend you to sign-up at the earliest. Because we have limited FREE seats and they are filling up fast.

Click here to sign-up instantly. It's free.
------------------------------
Soaring Sensex always got even long-lost friends and relatives interested in my profession.
A cab driver once seemed interested in my conversation with a colleague during an outstation management meeting.
But those enquiries were one on one and easy to douse.
Investing in the stock market is perceived very differently today. Basics of it are learnt on YouTube.
Discussions are on Facebook, Zoom, and Reddit. Group buying is on the online brokerage apps. These apps allow multiple users to flock to the hottest trades. Or even auto-copy each other's trades.
That sounds fun, doesn't it?
Not a moment of dullness in an otherwise boring activity like investing.
So, I wasn't surprised when a colleague pointed out that January 2021 had been the best month for brokerages, in terms of new demat account openings, in years.
The sharp rise in stocks across the board, over the year, has given new investors the confidence of being touted as the next Buffett.
Their friends and followers are now victims of FOMO (fear of missing out) and scrambling to make up for lost opportunity.
A track record of past 12 months has become a favoured topic at social events, over politics, and pandemic.
Unfortunately, when investing turns into socialising, it also turns dangerous.
Warren Buffett once said...
It's good to learn from your mistakes. It's better to learn from other people's mistakes.
Social media investing, sadly, does not even give you that opportunity. For mistakes are made simultaneously and in large proportions.
Therefore, Jason Zweig's advice could not have come at a better time.
Every wannabe Warren Buffett should take some lessons from Charlie Munger's system on thinking errors and misjudgements.
These lessons have allowed me to systematically caution StockSelect subscribers about the risks building up in bluechips.
The gains booked in 14 recommendations over past 14 months is also thanks to these lessons.
Learn: How to Potentially Accumulate Rs 7 Crore in Wealth Over the Long-term
Rest assured, these safety nets do not just protect wealth. They can also help investors accumulate crores, over decades, irrespective of the volatility in the market.
Meanwhile, I have put down the exact blueprint to accumulate several crores in safe long-term wealth, in a guide - Eight Steps to Your Eight Figure Fortune.
I will talk about the guide as well as my best stock in detail at the Great Indian Wealth Project special online event later today at 5 pm.
I will also show you, how to potentially accumulate Rs 7 crore in wealth over the long-term.
And there is a lot more I'll cover.
I'm excited to talk about this huge wealth creating opportunity and by the number people who have already booked their seats for the event - over 15,000 - I can tell my readers are excited too.
I hope to see you online at 5 pm today.
Warm regards,

Tanushree Banerjee
Editor, StockSelect
Equitymaster Agora Research Private Limited (Research Analyst)
PS: Join me today at 5 pm at the Great Indian Wealth Project. Find out about accumulating Rs 7 crore in wealth. Register for free here.
Recent Articles