War Profits


Revealing a Potential 33x
Opportunity in Defence
How the War in Ukraine Will Accelerate the Greentech Megatrend
Feb 25, 2022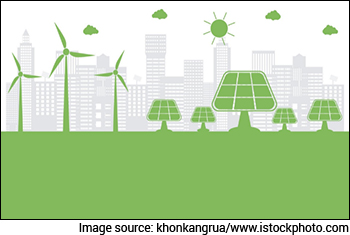 Explosions are being heard. Ukraine airbases and air defenses are reported to have been destroyed.
So until Putin takes a U-turn, it looks like he is all set for war.
Thinking back to all the geopolitical events over last few years, this one is extreme. And are likely to lead to extreme reactions.
In response, global equity indices are bleeding. And the selloff could intensify.
If geopolitical developments were the only factors driving the market, I would have been very, very nervous.
But and as an analyst focused on long term and anchored to fundamentals, I believe this too shall pass.
At best, this will look like a temporary blip in the price movements quality stocks a few years from now.
Tough times don't last, but tough people will.
So any correction in the stock market could offer a great opportunity to buy stocks quality companies backed by strong managements.
The recent market developments remind me of March 2020. The markets had a knee jerk reaction back then.
--- Advertisement ---
3 Next-Generation Defence Stocks Potential 33x Opportunity by 2030

This decade belongs to defence stocks.

We are staring at a potential 33x opportunity by 2030.

But it is absolutely important that you choose the right defence stocks to ride this opportunity.

We've already identified 3 next-generation defence stocks for you...

These companies are into developing cutting-edge military technologies where we're seeing a huge potential.

If you're a serious investor, then you should not miss these 3 stocks for anything.

You can see this page for full details...
------------------------------
The following rebound aside, in hindsight, Covid was the trigger that accelerated megatrends like digitisation.
In fact, that's true for many a macro crises. Remember the events leading to liberalisation in India?
I don't think Ukraine crisis will be any different.
And one potential megatrend that it could fuel is the rise of greentech in India.
You see, Russia accounts for 10% of global oil supply. In response to Russia's invasion, oil has already crossed US$100 per barrel.
This is the highest level in past seven years. And if the crisis intensifies, oil prices could rise further.
That would be bad for countries like India that are highly dependent on oil imports.
The only way to respond, as far as energy security is concerned, is to go green.
I won't be surprised if the Russia-Ukraine crisis does to the greentech revolution what Covid did to the digital revolution in India. There will be some huge wealth generating opportunities that come along with the megatrend.
There are already multiple tailwinds for greentech. More than 70 countries have already pledged net zero carbon emissions by 2050.
India has committed to achieve net zero carbon emissions by 2070. This includes reducing emission of greenhouse gases by 30%-35% (as compared to 2005) by the end of this decade...and to increase the share of renewable sources to 40%.
--- Advertisement ---
Top 3 Picks for 2022 (June Edition)

Despite all the uncertainty in the stock market...

Our Co-head of Research, Richa Agarwal, zeroed in on 3 top-notch investment ideas for Indians right now.

Her research reveals that - these 3 picks have the potential to deliver potentially massive returns in the long run.

You can click here to discover the details...
------------------------------
The fervor to shift to clean energy and sustainable economy is not just limited to government and environmental authorities. Corporates too have joined the frenzy, thanks to new found love for ESG.
ESG funds are expected to hit US$ 53 trillion by 2025, accounting for a third of global assets under management (AUM).
With money flowing in, the theme is finding tech support as well. Of all the patents granted in India since 2016, the highest are related to green technologies.
As corporates warm up to this concept, it's high time investors track the developments in this space.
While use of renewable energy and electric vehicles are driving the biggest investments, there are some not so obvious opportunities as well.
If you look deeper, companies that are fueling this megatrend are not just limited to the obvious names like Reliance Industries, Adani Green, and Tata Power. Or to the ones working on battery technologies.
Consider the case of Eki Energy Services Ltd.
This BSE SME listed company is the world's largest carbon credit developer and supplier from the developing world.
In just one year, it has seen its marketcap surge from Rs 1 bn to a whopping Rs 60 bn. A sixty bagger in one year!
Carbon credits is a permit that allows the company that holds it to emit a certain amount of carbon dioxide or other greenhouse gases.
Under carbon trading, the companies that have higher carbon dioxide emissions than the set limits (for instance aviation) collaborate with those that emit less carbon than what they are allowed to.
Exclusive Market Updates: Only on Our Telegram Channel. Join FREE Today!
The company that sells carbon permit receives money from the buyer. With environmental regulations getting tougher, the demand for carbon credits has grown. This is why the business has exploded and the stock has skyrocketed.
Eki Energy won't be a rare example I believe. As corporates warm up to green technology, many wealth creating opportunities will arise.
When it comes to making money from this megatrend, I would personally prefer asset light firms. They will gain from the green energy revolution and at the same time won't lose much if macro picture deteriorates.
My caution stems from past experience. The green tech revolution had gone bust in the past where huge investments did not yield good returns. China spoilt the viability of these investments by using its low cost manufacturing process and commoditising the space.
Within India, many companies such as Indosolar, the country's largest solar cell maker at one time and Moserbaer that seemed hot during the hype, ended up bankrupt.
So while renewables could be a great opportunity for India, one must tread with caution when it comes to investing in capex intensive and asset heavy business models.
It would be good to track the listed companies in the entire ecosystem, with a focus on companies with asymmetric profit potential.
The opportunity is not just limited to renewable resources, but in tech companies that are focusing on innovative processes to limit wastage and pollution.
Be it the food you consume (lab grown meet), the clothes you wear, the apartments you live in, the ceiling fab, light bulb, gas stove, waste management, e-waste management, packaging materials like water soluble plastics, clean technologies will creep into our lives.
Venture capitalists (VCs) are already betting big on the trend.
As per a Financial Times article, over US$ 40 bn of VC money has poured into climate tech companies from January 2020 to August 2021.
In the Indian startup space, greentech and clean tech are key areas with focus on fuel cells, battery managements, micro gas turbines, animal free meat alternatives and so on.
Listed companies, not wanting to be left behind are buying stakes in them.
RITES has 13% stake in Elicius Energy, that is into Fuel cell and battery management systems.
Amara Raja Batteries is an investor in Log 9 Materials, a Bangalore based nanotechnology cleantech startup.
TVS Motor has 34% stake in Ultraviolette, an EV startup that makes electric bikes.
Tube Investments of India Ltd has invested in Aerostrovilos Energy, an IIT Madras incubated startup which is into micro gas turbines. It claims to build India's first indigenous gas turbine to electrify heavy-duty long haul trucks in which batteries may not be viable.
In short, the stage is all set for green energy revolution in India. And it's high time that investors joined in.
Warm regards,



Richa Agarwal
Editor and Research Analyst, Hidden Treasure
PS: To know more about such exciting megatrend opportunities join us online on Monday, 28 February, at a very special summit. Book your free seat here.
Recent Articles