Warren Buffett's Letter: Strong Moats Are NOT the Holy Grail of Investing
Mar 1, 2019
Even the best investors are fallible.
Warren Buffett's latest letter to shareholders is yet more proof of this phenomenon.
A big blot of red ink stood out in Buffett's personally written report card-cum-investing almanac.
Berkshire Hathaway, Buffett's investment vehicle has taken a US$ 3 bn hit in its most prized investment in recent years, Kraft Heinz.
Apparently, the hit is caused by some of Kraft Heinz's brands not being as valuable as before.
Their values had to be adjusted downward to reflect the new reality and this adjustment led to a huge US$ 3 bn hole in Berkshire's profits.
Although the loss is non-cash and hasn't impacted Berkshire's cash flows, it is one of the biggest reminders of how difficult it is to identify a strong unchanging moat and worse still, buy it at an attractive valuation.
It was only a little over three years back that Warren Buffett had teamed up with private equity group 3G and shelled out big bucks for the Kraft Heinz merger.
Well, Kraft is to the American food what Maggi and Amul are to Indian. And Warren Buffett's fetish for such iconic brands is only too well known.
The 2015 merger of Heinz with Kraft was announced by the Oracle of Omaha with a grand boast:
'This is my kind of transaction.'
Is Buffett's Heinz Moat Losing its Depth?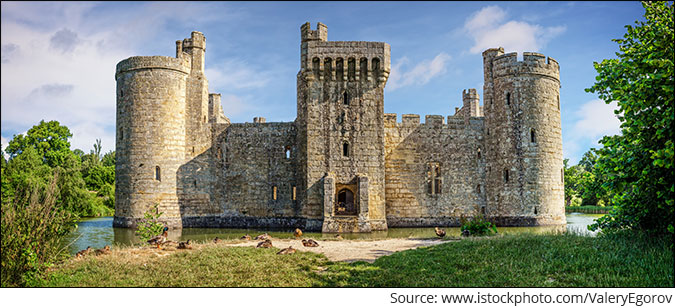 A scrutiny of the deal reveals that Buffett had grossly overpaid.
But then, he didn't mind flashing a fatter cheque book for a wonderful business that he planned to hold on to till eternity.
And it was, and still is, a wonderful business in my view. But will it still remain one a few years from now? That is the million-dollar question.
The business earns great returns of capital on the assets on its balance sheets and not on the price that Buffett paid for it.
When pitted against what Buffett paid for it, its return on capital can at best be termed as average.
And even this return is under grave threat what with the value of the brands being adjusted downward. And this threat is coming from none other than the in-house brands of retail giants such as Costco and Walmart.
In a recent interview, the Oracle of Omaha himself admitted that house brands were taking over, and Kraft Heinz was losing. Here's an excerpt.
Heinz was started in 1869. So it had all that time to develop various products, particularly ketchup, things like that.

They've been distributed worldwide through tens and hundreds of thousands of outlets. They've had hundreds of millions...they spend a fortune on advertising. And their sales now are $26 billion.

Costco introduced the Kirkland brand in 1992, 27 years ago, and that brand did $39 billion last year whereas all the Kraft and Heinz brands did 27- $26 or $27 billion.

So here they are, a hundred years plus, tons of advertising, built into people's habits and everything else, and now Kirkland, a private label brand, comes along and with only 750 or so outlets does 50% more business than all the Kraft Heinz brands. So house brands, private label, is getting stronger.
If that isn't an admission that the Oracle overpaid for Kraft Heinz then I don't know what is.
Being someone more comfortable with the Graham school of buying and selling stocks, the key takeaway for me isn't that both strength of moat (the moat in this case being a strong brand) and the price paid for it should be assessed carefully.
The lesson instead is - why go down that route at all?
The problem with paying a premium for a brand is that you get hit by a double whammy when the moat is temporary or weakening, as not just profitability declines but the price paid also turns out to be expensive.
In my Microcap Millionaires service, I believe in paying a zero premium for the existence of a moat. In fact, I look to recommend stocks trading below the value of the assets on its balance sheet.
So, even if the stock touches the value of its assets, my subscribers end up with good returns. And if it starts attracting moat-like valuations, even better.
The problem with the moat approach is it works wonderfully well over the long term IF the price paid is reasonable and one's assessment of the moat is correct. However, get one of these wrong - or both - and there's a huge downside for the taking.
Share with us your experience of investing in companies where you thought the moat was there but soon disappeared in thin air, exposing you to a big downside.
Good Investing,



Rahul Shah (Research Analyst)
Editor, Profit Hunter
PS: Volatility can be your friend. You just have to find the right way to take advantage of it... and that's what we have for you. Click here for 4 stocks that were chosen to profit from the current volatility.
Recent Articles