Such China Challenger Stocks are STILL Ignored and Undervalued
Mar 2, 2021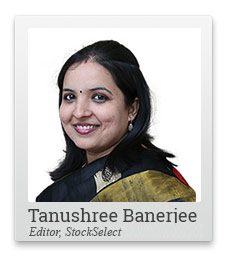 The tanks have started receding.
The armed forces are dismantling their tents and bunkers. They are preparing to head back to less treacherous terrain.
Indian and Chinese forces recently announced disengagement after almost ten months of standoff.
The clashes in Eastern Ladakh, on either side of the Pangong Lake, first occurred in May 2020.
Since then, India has used every opportunity, economic, military, and foreign policy to challenge the Chinese.
But the real challenger has been procurement of defence technology. At the center of India's Atmanirbhar plan is indigenous defence production.
--- Advertisement ---
Missed Our Urgent Broadcast LIVE?

For readers who missed watching our broadcast on India's Revival...

We've released the transcript of the event for a limited period now.

You can see all the important highlights from our broadcast in this transcript.

And also get a chance to grab a copy of Tanushree's latest reports, India's Greatest Revival: The Three Mega-Trends Behind 1,000% Gains and 3 Ticking Bombs to Sell Now - combinedworth Rs 5,900 for virtually FREE.

But please note that we may take this transcript off the internet any minute.

So read it immediately.

Click Here to Read the Transcript NOW
------------------------------
As promised, India's armed forces have placed orders in thousands of crores with domestic producers.
They have not shied away from even engaging startups for cutting edge research on drone technology.
Indian defence manufacturing has a very long runway ahead of it.
But the hidden opportunity here is in the high seas.
The Indian Ocean holds critical importance in the India-China relationship. Along the Line of Actual Control (LAC) in the Himalayas, India does not hold a strategic advantage to China.
But in the Indian Ocean, which includes China's vital energy routes from the Persian Gulf and Africa, India does have the upper hand.
This will be true as long as we exploit our east coast for military and economic initiatives.
--- Advertisement ---
[Watch Now] 3 Little-known Stocks We are Super Bullish On




Click Here to Watch Now
------------------------------
Building high-capacity dredgers and shipyards gives Indian companies a pivotal role in the high seas of the Indian ocean.
There are Indian companies that are capable of completing such big projects.
What's more, these stocks in the market have so far been ignored.
In other words, they're undervalued.
One such StockSelect recommendation of mine is up 10% in the past month.
But please don't mistake defence stocks to be the only China challengers.
EXPIRES at 11:59pm: Full Transcript of Our Urgent Broadcast on India's Revival
There are several others into electronics manufacturing, pharma API (bulk drugs), ecommerce, chemicals, and even real estate.
Apple's iPhone factory is just one indication of the kind of China challenger businesses India is going to see over next few years.
The opportunities today will be dwarfed by the opportunities in the future... and I'm keep a close watch on this space.
What's important to know is that several such businesses are still ignored and undervalued.
Many are seeing their return ratios move into higher orbits.
Stay tuned for more on these stocks...
Warm regards,

Tanushree Banerjee
Editor, StockSelect
Equitymaster Agora Research Private Limited (Research Analyst)
Recent Articles