Investment in securities market are subject to market risks. Read all the related documents carefully before investing
India's Third Giant Leap


Discover the Best Category of Stocks to Ride this Mega
Opportunity at Our Upcoming Special Event
How to be Mr Calm in a World of Chaos
Mar 2, 2022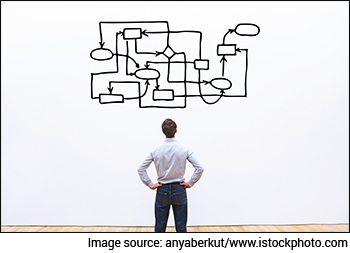 It's amazing how things change in a matter of few weeks.
The typical Indian investor was full of greed not so long ago. The Coronavirus lows of March 2020 were a distant memory. He could see nothing but gains and more gains on the horizon.
Events of the past few weeks have brought these expectations to a grinding halt.
Russia's attack on Ukraine has replaced the greed with fear. And this fear has virtually paralysed his decision making. He is now desperately seeking advice on what to do next.
I have myself entertained queries of this kind these past few days. There are friends and relatives calling in and asking about the best course of action in the current scenario.
I reckon all such queries can be classified broadly into three categories.
Should investors be doing more i.e. taking more exposure to stocks now that the stock market is off from its highs?
Should they be doing less i.e. exit few of their current holdings so that they escape any further correction that could be in store?
And lastly, should they be doing nothing and simply continue with their current investment strategy?
To be honest, there is no one size fits all strategy here.
--- Advertisement ---
Investment in securities market are subject to market risks. Read all the related documents carefully before investing

Our Big Prediction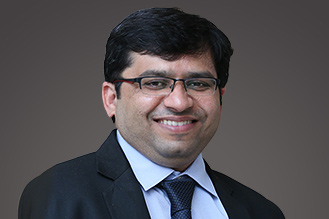 India is set to take a giant leap in terms of prosperity.

If things play out as our research suggests, then this leap could potentially generate wealth at a scale we've probably never seen before.

This is one of the biggest opportunities for investors in the recent times.

The stock market rally that we're seeing right now is just a small glimpse of what's about to come.

See Full Details Here
Details of our SEBI Research Analyst registration are mentioned on our website - www.equitymaster.com
---------------------------------------------------
An investor's next move depends entirely on the amount of time and effort he is willing to devote to his investments and his long-term objective.
Speaking of long-term objectives, I did a YouTube video few months back that was not only amongst my most popular but also most controversial.
With a title like 'Top Pick for Next Decade', viewers were expecting a multi-bagger recommendation.
My top pick for the next decade however was nothing but a low-cost index fund.
Yes, it wasn't some exotic stock from an exotic sector. It was your humble index fund.
Most people are not aware of the fact that your outperformance in the stock market comes at the expense of someone else's underperformance.
Put differently, if you have earned 5% per annum more than the benchmark index for a few years, there is someone out there who has underperformed by the exact same amount.
So, if the Sensex has given 15% returns over few years, this means that you have earned 20% and the underperformer has earned a poor 10% per annum.
Mind you, the stock market is full of smart, hard working and extremely competitive people.
And therefore, earning consistently greater than the stock market is a very difficult job. Perhaps only 5 out of 100 investors consistently achieve this feat for any meaningful period.
Thus, if you are not putting in the time and effort, then outperformance should not be your long-term goal. Your goal should be to save yourself from underperformance. One of the best ways to do this is a low-cost index fund.
--- Advertisement ---
Investment in securities market are subject to market risks. Read all the related documents carefully before investing

This Silvery-white Metal is a Potential Fortune Maker

This silvery-white metal goes inside almost all the electronic gadgets that you use: mobile phone, laptop, Bluetooth speakers.

Not only that... this metal also goes inside equipment used by large data centres, telecom towers, railways, planes, EVs.

We're talking about Lithium. Lithium is the new oil.

Our research has found the best way to tap into this rising demand of lithium in India.

Get Full Details Here
Details of our SEBI Research Analyst registration are mentioned on our website - www.equitymaster.com
---------------------------------------------
Doing this ensures at least the market rate of return which at 15%-16% historically, is not bad at all.
So, how does this relate to the question I was trying to answer at the start of this piece?
Well, there is no need for you to do more or do less in the current market environment. You'd be much better off continuing with your monthly SIP in a low-cost index fund if you don't need the money for the next few years. Put differently, the 'do nothing' strategy may be the best strategy to follow in the current market.
However, people won't be willing to listen to this piece of advice.
Their objective of investing in stocks goes far beyond accumulating capital and growing it slowly the index fund way.
They are in it for the thrill of identifying stock market winners before everybody else and outperforming the market by a significant margin in the process.
What should my advice be to such people? Can they start looking for potential multibaggers now?
After all, one of the ways of outperforming the market is to be fearful when others are greedy and greedy when others are fearful.
So, shouldn't we turn greedy as others are currently paralyzed by fear?
The time to turn greedy is not now to be honest. Although the stock market has corrected from the top, it is still expensive based on historical valuations and we are not even in a bear market yet.
A bear market starts when the markets correct 20% from the top while we are down around 10%. Hence, the right time to start increasing exposure to stocks would be when the Sensex goes below 50,000.
Investment Idea: Fundamentally Strong Stocks Backed By Investor Frenzy
But what about individual stocks? A lot of individual stocks may already be in a bear market i.e. down 20% or more from the top. So, does it not make sense to choose the fundamentally strong ones and start buying them?
Well, let me give you a data point. 18th October 2021 marked the all-time high closing of the market. It has never closed higher than that since then. In fact, it is currently down 10% from those levels.
And guess what, 80% of the top 500 stocks by market cap have also given negative returns since then.
And this is not the only time when stocks have moved up or down together. They do so in most years.
Therefore, even though a few stocks could be already in a bear market, they may fall further if the broader market continues to correct.
Hence, it pays to have one eye on the broader market before increasing exposure to stocks in a big way.
Well, my colleague Tanushree Banerjee begs to differ. She has made her career out of not paying a lot of attention to the broader market but focusing only on the quality of the underlying business and its valuations.
Since her time horizon is much bigger than mine, her sole focus is on whether the company will be able to grow its earnings at an impressive over the next 5-10 years. And even if she has to pay a small premium to get into these superior businesses, she is game.
The numbers speak for themselves. Her subscribers have been the better for it, snagging quite a few multibaggers by acting on her recommendations.
In fact, she is now starting to do it with certain stocks that she believes have VC-like potential. Her first 3 recommendations are just out...and if you are someone who wants to have a fair chance of beating the markets, then you should certainly follow Tanushree (click here to know more).
As far as I am concerned, since my time horizon is much shorter, I'd rather wait for stocks to fall further than get in right now.
I am sure the same stocks that look attractive right now will become even more attractively valued once the Sensex enters a bear market.
Hence, to me, no matter how attractively valued some of the stocks are right now, it is always a good idea to let the broader market enter a bear market before buying these stocks.
Thus, on whether one should do more in the current market, I don't think so.
Let the markets fall further and enter a bearish phase. Till then, sticking to the current allocation makes more sense.
What about doing less i.e. reducing exposure to stocks since the markets are still expensive? Well, if we want to keep some dry-powder handy in case of a crash, then it does make sense to reduce exposure to stocks.
I am of the view that exposure to stocks can be taken as low as 25% but not lower than that. Likewise, it should be taken to as high as high as 75% but not higher than that. This will ensure that there's always cash available on us to take advantage of bargain opportunities.
Thus, if you are fully invested right now, it may make sense to sell at least 25% and park the proceeds in a bank fixed deposit for now.
So, there you are, the recipe for staying calm when there's so much chaos all around us. If you can't put in the time and the effort and your horizon is long term, then the best option would be a regular monthly investment in the form of an index fund.
But if you want to put in the time and effort and want to beat the benchmark index, then this may not be the time to increase exposure to stocks substantially just yet. On the other hand, selling and keeping cash in hand to the tune of at least 25% of the portfolio value, can provide you with the firepower to buy stocks later when markets crash.
So, decide who you want to be and then invest accordingly without falling prey to the ongoing chaos.
Warm regards,



Rahul Shah
Editor and Research Analyst, Profit Hunter
Recent Articles