Investment in securities market are subject to market risks. Read all the related documents carefully before investing
Last Chance Before The Price Hike


Small Cap Recommendation Service
Hidden Treasure at 50% Off
Opportunity Ends In
Watch These 4 Trends for Long-Term Profits
Mar 3, 2022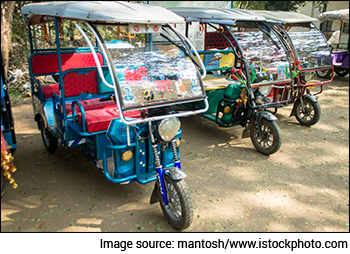 Excel is an important tool for analysts like me to forecast company earnings. It helps us decide whether to recommend a stock or not.
But we analysts often forget that the excel projections must be based in ground reality. Forecasts in excel are nothing but the future story of the company.
In my opinion, the pulse of the company is on the ground...and not on an excel sheet.
The insight which you can get from talking to a distributor of an FMCG company or about the rural consumer is much more valuable than talking to the management of any company.
In fact, during my CA studies, we had audit as a key subject. It focussed on corroborative evidence.
The Physical verification of inventory and cash balances in the bank was an important aspect.
And the same applies to the stock market.
Often analysts make projections based on what the management guides and not what the ground reality is. This is especially true in terms of soft factors like consumer likes and mindset.
The management will always give you a broad picture while the ground reality will always be about the micro aspects.
--- Advertisement ---
Investment in securities market are subject to market risks. Read all the related documents carefully before investing

Closing tomorrow Midnight: 50% Off The Current Price (Price Going Up)

Last chance to lock in our premium Small Cap Research at lower than its current price

Act right now to get a 50% discount on its current price.

Offer Disappears at 11.59pm Tomorrow

Click Here
Details of our SEBI Research Analyst registration are mentioned on our website - www.equitymaster.com
---------------------------------------------
A New Perspective
They say, 'Travel can change your perspective about life'.
Over the extended weekend, was in Rishikesh and Haridwar. The itinerary was river rafting and Ganga Aarti.
By the way, the Ganga Aarti at Triveni Ghat is mesmerising and worth watching at least once in your life time.
But the analyst in me could not switch off.
While exploring the town on a 2 wheeler, I decided to talk with a host of shopkeepers selling building materials, some auto rickshaw drivers running an electric auto.
After talking to these local guys, many notions which I had sitting in air-conditioned cubicles fell flat on the face.
Here are some examples...
Cash is no longer king: Digital payments are the future
In small towns in North India and Gujarat, every street will have a vendor selling the famous 'Goti soda': A lemon juice equivalent.
On interacting with the local vendors at Rishikesh, the adoption of digital payments was staggering.
About 3-5 years ago, it used to be 95% cash payment. Today 80% of payments is done via 'Google pay' or 'Phone Pe'.
In fact even if you exclude tourists, who account for 70% of these sales of these shops, even the locals have adopted digital payments.
Another key takeaway was that Google Pay and Phone Pay were the 2 most preferred payment methods...and not Paytm.
On listening to this, the first thing which came to my mind was the Paytm stock price and how it has tanked since listing.
The strong message of the adoption of digital payments is beyond imagination. This trend is only likely to accelerate further. The internet and smart phones are the enablers.
India is certainly moving to a cashless and digital economy.
--- Advertisement ---
Investment in securities market are subject to market risks. Read all the related documents carefully before investing

Value for Money Stocks?

You see, most stocks are either trading at super-expensive valuations... or they are trading way below their true worth because they are actually worthless stocks...

There are very few stocks in the market that you can call 'value for money' stocks.

But these 'value for money' stocks are some of the safest stocks available in the market... that you can buy at bargain prices.

If you're interested in these stocks where your downside is limited... but upside potential is huge... then it is highly recommended that you check out our 'value for money' stocks research...

See Details Here
Details of our SEBI Research Analyst registration are mentioned on our website - www.equitymaster.com
--------------------------------------------
Rapid EV adoption: Consumers benefit more than companies
I have no doubts that we are moving towards electric vehicle adoption sooner rather than later. But the pace of adoption has surprised me.
While many auto rickshaws in Rishikesh and Haridwar were CNG powered, there were quite a few electric rickshaws too.
Local home grown brands like Neelam E-rickshaw, Victory E-rickshaw and Saarthi E-rickshaws were prominent. I tried to spot Mahindra E-rickshaws but to my disappointment couldn't.
From an analyst's perspective there were some clear messages...
The pace of EV adoption has accelerated.
If in a town like Rishikesh, auto rickshaw drivers are adopting EVs that is quite a statement on the pace of adoption.
On enquiring with the electric rickshaw owners on why they didn't opt for brands like Mahindra, Bajaj, and Piaggio, the unanimous answer was cost.
A Mahindra/Bajaj electric rickshaw costs at least 70-80% higher. Though the range is much higher compared to the small players.
The word of mouth marketing for the local brands is also very high. Also the small players selling E-rickshaws offer a 1 year warranty.
--- Advertisement ---
Investment in securities market are subject to market risks. Read all the related documents carefully before investing

2 stocks to buy as Nifty50 heads towards 40,000

We have identified 2 stocks. These stocks are not in the Nifty50 index today.

But they have a very high chance of entering Nifty as it heads towards 40,000.

We believe you should buy these 2 stocks right away.

See Full Details Here
Details of our SEBI Research Analyst registration are mentioned on our website - www.equitymaster.com
----------------------------------------------
The competitive intensity has increased from smaller players.
Electric cars and buses don't have small and unorganised companies making them due to the complexity and branding involved. But the story is different in the electric three wheeler rickshaws.
With at least a dozen smaller players focussing on particular geographies, the competitive intensity is likely to go up.
The small players have clearly got the pricing right. While this is a good for consumers as they are spoilt for choices at lower prices, it heats up the competitive intensity in the market.
In my view, it will not be a cake walk for incumbent players because R&D is clearly not a make or break factor.
Tourism is back
The tourism industry is back on its feet. Majority of hotels in Rishikesh were fully booked.
The idea of revenge tourism due to covid is playing out well. Prices for hotel rooms are at pre-covid levels with occupancy at near 100% in most hotels.
Many people fear this trend will slow down as pent up demand for travel fades away. But from my small sample set, demand is strong and growing.
People in smaller towns are shifting towards branded products in the home improvement space.
Brands like Greenply, Century, Prince Pipes, and Supreme Industries to name a few of the home improvement brands are finding popularity.
On speaking to a shopkeeper selling home improvement products like plywood, tiles, and bathroom fittings, the trend towards premiumisation was clear.
People are preferring higher quality veneers and PU coatings along with laminates.
In conclusion...
Four points became crystal clear to me on my trip...
People in smaller towns are becoming brand conscious and are upgrading their lifestyles.
Forget cash. Digital payments are the future.
Electric three wheeler adoption is going to be way faster than we imagine today.
The tourism boom is here to stay.
I'll be looking out for exciting stock opportunities in these spaces. You should do the same.
Warm regards,



Aditya Vora
Research Analyst, Hidden Treasure
PS: Equitymaster's top editors, Tanushree Banerjee and Richa Agarwal, have identified a list of about 20 stocks which can deliver VC-like returns. Get the details here.
Recent Articles