Ignoring This One Thing Could Be Your Biggest Investing Mistake
Mar 5, 2019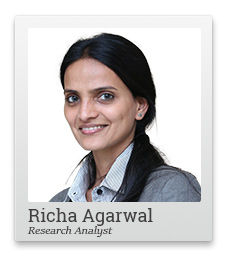 A few days ago, I came across the letter from Pabrai investment funds led by Mohnish Pabrai.
Reading that letter, I realised that super investors are not immune to some of the most common investing fallacies.
In case you haven't heard yet, Pabrai Investment Funds reported a significant underperformance across its three portfolios: -22.8%, -35.3% and -41.9%. These funds significantly underperformed the benchmark indices.
To quote Mr Pabrai: "Much of the decline can be attributed to irrational declines in the prices of our two largest holdings, Fiat Chrysler and Rain Industries".
The two stocks crashed 34% and 70% respectively in 2018.
But the issue wasn't bad stock selection.
Fiat Chrysler has gone up more than 5 times in around 6-7 years from his buy price. Rain Industries is up over 3 times since he took the position in 2015.
What became his undoing was over-allocation to these stocks in 2018. In one of the portfolios, both stocks contributed up to 78% of the holdings.
He is still convinced about the prospects of both businesses. He might eventually be proved right.
Mr Pabrai can survive this correction and volatility.
Could you?
Most investor's can't.
And that's where a prudent asset allocation (diversification) - the most underrated aspect of investing - comes into the picture. Unfortunately, most investors realise its importance after the damage is done.
In my recommendations, even for my high conviction buys, I do not recommend subscribers consider investing more than 2%-3% in a single small-cap stock and 10% overall in smallcaps.
So why am I sharing this with you today?
During my interactions with you at the Equitymaster Conference, I realised asset allocation guidelines have been ignored.
And while I made the point clear to those who were present, I want all my readers to give asset allocation the importance it deserves.
In case you are wondering if such diversification/allocation guildlines are good enough to produce market beating returns, let me tell you that Hidden Treasure's internal rate of return of 28.1% (versus 11.3% for Sensex) since inception in Feb 2008 considers equal allocation in each smallcap we have recommended till date.
Not only you could beat the markets with prudent diversification, but also ride out the volatility without losing sleep
And you could thus make the most of the rebound opportunities.
Regards,



Richa Agarwal (Research Analyst)
Editor, Hidden Treasure
PS: Volatility can be your friend. You just have to find the right way to take advantage of it... and that's what we have for you. Click here for 4 stocks that were chosen to profit from the current volatility.
Recent Articles