How You Can Beat the Market Three Times Over
Mar 6, 2018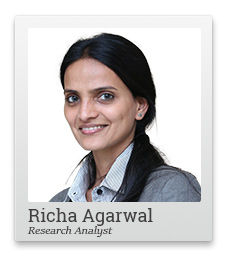 Yesterday, Rahul Shah wrote about the famous, decade long bet that Buffett has won.
In case you haven't heard, 10 years ago Warren Buffett claimed that over a decade, a low-cost index fund could outperform the average return from a group of hedge funds.
Now, this was no easy challenge. Hedge funds, after all, are run by some pretty smart folks. One of the smartest of whom was Ted Seides - the founder and Co- Chief Investment Officer at Protege Partners LLC (a leading multi-billion-dollar alternative investment firm that invested in established small and select emerging hedge funds) - who took on Buffett's challenge.
Ted chose five hedge fund-of-funds as challengers to Warren Buffett's low-cost index fund.
10 years have passed since then...
And Warren Buffett has had a resounding win.
The story proves, exactly what Buffett wanted to prove with this best, that you don't need a high IQ or even high adrenaline levels to beat the markets. And that the so-called experts running these hedge funds are doing only themselves a favour, ie charging huge fees irrespective of performance, thus lowering the returns for the investors.
But that's not the complete story.
--- Advertisement ---
Bloodbath on Dalal Street

Last week was a dark week for investors. Many wonder, what happens next?

Is India's economic growth solid and stable, or dangerously weak?

Is the bloodshed almost over, or has it only just begun?

People have started raising concerns.

Are you also wondering what to do?

Today we're going to show you how one could take advantage of Market Crash.

Click here to find out... what we're going to reveal today.
------------------------------
Beyond the Bet...
It was a charitable wager. The prize money was to be given to Girls Inc. of Omaha, a non-profitable organization that works for the cause of less privileged girls.
To fund this prize money, Seides and Buffett purchased US$ 0.5 million face amount of zero coupon U.S. treasury bonds.
These bonds cost each of them US$ .32 million then, with the promise of US$ 0.5 million payable in 10 years. There was no interest component.
This amounted to a guaranteed return of 4.6% per annum.
By November 2012, these bonds were selling for US$ .48 million.
There were still five years left for the bet to play; which means that these bonds would have given annual average returns (CAGR) of 0.9% for five years from 2012... low enough to make it a bad investment, especially when cash returns from dividends alone on the S&P 500 was 2.5% per annum.
So in late 2012, Buffett and Seides sold their bonds. They invested the proceeds in Berkshire 'B' shares.
The result - Girls Inc. of Omaha received US$2.2 million rather than the US$1 million that was originally planned. This implies 13.3% average annual returns/CAGR over a decade.
This may seem like a happy ending. But it could have been happier.
As Jason Zweig pointed recently in an article in Wall Street Journal, what Buffett forgot to mention in the letter was Hathaway itself had underperformed S&P 500 by around 0.8% (accounting for dividends).
This is a far cry from its 10-year performance in 1985, when Berkshire beat S&P 500 by around 36.5% per annum.
So, what has changed?
Certainly not access to information, intelligence, or right behaviour. Buffett and his team have loads of these.
And yet, over time, as Buffett has confessed, he is losing his edge.
That edge is the virtue of being small.
As Berkshire gets bigger, its performance gets smaller.
A fat wallet is the enemy of superior investment results.
For Berkshire, even a US$ 20 billion deal that doubles in value will get lost in the huge base (Berkshire's market value is already around US$ 500 billion).
Small Stocks That Could Take You a Long Way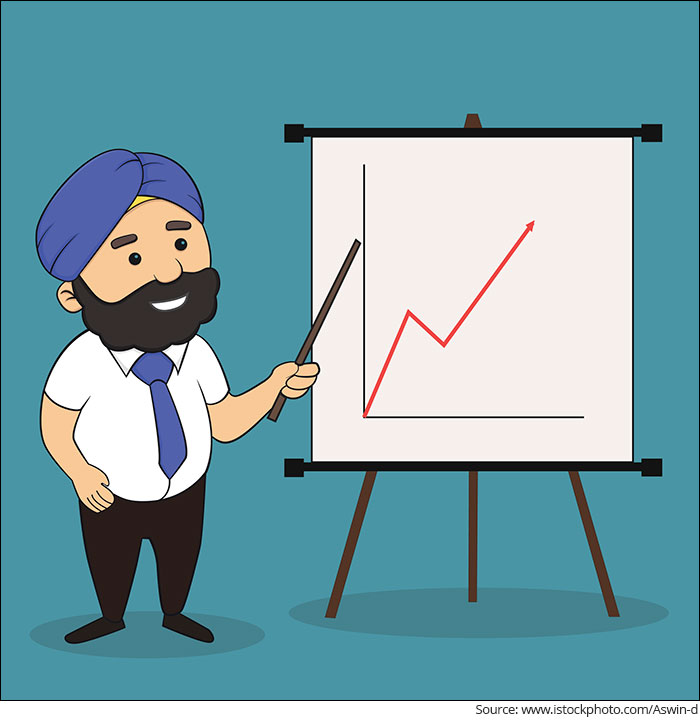 Good News - You Can Beat Buffett
You see, you have an advantage, over not just Buffett, but every other big fund manager and investor out there.
As a small investor, if you can start with small investments, that will make a big difference to your wealth and final returns.
Not only do you have this inherent edge, but you also have less competition in a special class of investment.
If you start with the right stocks in this space, the chances of outperforming markets and big investors are even higher.
I'm talking about the small cap universe, which big investors must stay away from; because any buying by them will move stock prices high enough to lower their potential returns.
It's an unfair play, biased in YOUR favor.
I know this because this is basically what I do - find the 'right' stocks in this space (for my small cap recommendation service called 'Hidden Treasure').
Over the last ten years, I have learned from this service that any investor focused on smallcaps can beat benchmark indices nearly three times, like we did.
All you have to do is find the right smallcap gem.
For example, tomorrow, I'm travelling to North India to meet a company which is a direct play on one of the fastest growing segments of the Indian economy.
The company has been wowing its clients with better than expected service.
Over the last five years, the cash flow from operations has been almost double of profits. The dividend yield is over 1.5%. The company is trading at valuations much cheaper than its peers. The sector itself has been undergoing some structural and regulatory changes that will offer a strong tailwind for the future growth.
When I see a company like that, I make the trek out to go meet the managements and inspect their offices. If I find that it passes all my criteria, I recommend it to my readers.
But whether you do your own research, or you follow my recommendations, the point still remains: As a small investor, you have an incredible edge. Are you using it to generate real wealth?
Happy Investing,

Richa Agarwal (Research Analyst)
Editor, Hidden Treasure
PS: Richa's smallcap service has had unparalleled success for the last 10 years. To celebrate its 10th anniversary, the service is giving one year of free recommendations, that you can get by subscribing here.
Recent Articles