War Profits


Revealing a Potential 33x
Opportunity in Defence
Top 5 Underrated Megatrends in India
Mar 10, 2022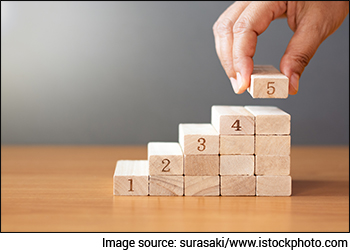 Did you know that Jeff Bezos, in 1994, was motivated to leave his high paying private equity job and start Amazon, because of a hard-hitting statistic?
That's right. One simple statistic is the reason behind Bezos becoming the richest man on the planet.
What was this generation defining statistic?
The Internet was growing at 2,300% per year.
And Bezos knew this number had a trillion-dollar opportunity hidden in it.
Now in hindsight, you can always connect the dots and the narrative works out to be perfect.
However back then you needed a combination of high conviction, patience, vision, and a bit of magic to make this work. After all, when Bill Gates spoke about the internet, people initially ridiculed him.
As analysts, we always look for triggers to identify the next big growth opportunity.
Little do we know that trends, and more importantly, long-term trends always start with growing and sustaining key numbers in the industry.
Big trends generally emerge from developed countries with surplus capital and high per capita GDP. These are then adopted in developing countries with local modifications.
Themes like digital penetration and electric cars are well known. These are covered by many analysts in the financial sector as life changing trends.
But in this editorial, let me focus on some not so famous opportunities in the real world.
While many emerging trends may not be actionable at present, I hope these will open your mind to new possibilities as they evolve over time.
Every Auto Firm Will Eventually Become a Software Firm
Did you know that electronic systems accounted for only 5% of a vehicle cost during the 1970s?
But since then it jumped to 35% in 2010 as per Deloitte, it's expected to reach 50% of the cost by 2030.
Forget Tesla. The Ford F-150 has 150 m lines of codes written in its software as per the IEEE blog...and this was back in 2016.
That is insane!
It looks like every car company will become a software company...which sells cars. The opportunity it opens for allied services like malware and apps is massive.
Imagine a car company selling you subscription packages for various features like self-driving. This is not something that could happen in the future. Tesla is already offering self-driving packages at US$ 199/month.
Cars of the future will even have external apps which can be sold separately.
With so many apps and electronic systems, the risk of malware can be huge. An entire eco system of apps and codes along with anti-malware software will emerge as a new trend.
In terms of companies that could potentially gain, I can think of MapMy India, Tata Elxsi, and Quick Heal.
Genome Sequencing: The Future Insurance Policy
Every advancement in medicine can be linked to genome or DNA sequencing. In industrial terms, it's like reverse engineering the human body.
In simple words, diseases can be studied with much higher precision and accuracy. It's an effective tool for preventing future pandemics. At an individual level, genetic and hereditary disease can be mapped and treated at an early stage. The end goal is to improve life expectancy.
While developed countries are adopting it rapidly, in India, it's still a tool for the elite.
But the point I want to highlight is the decline in costs of genome sequencing in developed countries.
The cost of genome sequencing has fallen from US$ 10,000 in 2010 to US$ 1,000 in 2021. A decline of 90% in a decade.
It's now possible to imagine Amazon selling DIY genome sequencing kits for under US$ 100 in the not too distant future.
Now I agree this is an early trend in countries like India. But the point is, the long-term potential for diagnostic companies and biotech companies is huge.
The top diagnostic companies in India as well as R&D companies like Syngene could benefit.
Semiconductors: A Structural Megatrend in the Making
Most emerging technologies have high dependence on semiconductors.
A mobile phone or a consumer appliance or even a vehicle, as the pace of innovation increases, the use of semiconductors will also increase.
So why don't we just increase the semiconductor capacity if it's so lucrative?
Well, that's the problem.
Making a semiconductor is a 1,500-step process and takes up to 6 months. The amount of R&D involved is massive (about 14% of revenues).
That's why only a few companies in the world make semiconductors.
From an investment perspective while there is no direct play, you should keep an eye on companies offering raw materials to the semiconductor industry.
The opportunity is going to be huge.
Gaming is a Serious Business
The gaming addiction in India has just started. We haven't seen anything yet.
The Disney channel's coverage is down 88% from 2014 levels.
Nickelodeon's coverage is down 75% from 2014 levels.
However, E-sports which is electronic sports viewership, has outpaced major sports leagues. The growth in electronic sports is evident from the massive rise in the prize money involved.
These statistics were for the US but the trend has begun in India too. With increased smart phone and data penetration, the gaming megatrend in India has just begun.
Nazaara technologies, the only listed player in the online gaming industry, has a massive market waiting to be captured. There are many unlisted firms in this space too.
Keep this equation in mind...
Favourable demographics + internet penetration + smart phone coverage + purchasing power = Huge Long-Term Profits.
The Focus on Health Will Drive Organic Farming
Did you know Bill Gates is the largest private farm land owner in the US? He has acquired 265,000 acres of farm land over the past 10 years.
While Bill Gates wants to bet on the global food supply chain, my point is a bit different.
In India, especially in urban centers, we are increasingly seeing the use of organic vegetables.
Organic vegetables cost 50% more than normal vegetables. The reason being lower volumes and higher wastage due to non-use of pesticides. When volumes go up, the costs will come down.
Here. the share of the unorganised sector is high. However, organised companies have the advantage of integration from procurement, logistics, and the last mile edge.
In the listed space, Tata Consumer and few listed smallcaps could benefit from this megatrend.
I believe these trends will become mainstream over time as adoption increases and costs come down.
Just like the internet, investors finding the right opportunity in these megatrends will create massive wealth for themselves.
Warm regards,



Aditya Vora
Research Analyst, Hidden Treasure
Recent Articles