Your Idea of a Safe Stock Could be Dangerous to Your Wealth
Mar 12, 2018
The Zwentendorf nuclear plant in Austria looks like any other nuclear plant from the outside. It is massive, it is state of the art and above all, it conforms to the highest safety standards.
There's a small problem, though. In the nearly 40 years of its existence, it has never been turned on. Yes, you read that right. It has gone four decades without generating even a unit of nuclear energy.
Just as the plant was being constructed, a strong anti-nuclear sentiment gripped the nation. And when it finally came to voting, Austrians voted in favour of not starting the plant.
The Zwentendorf nuclear plant in Austria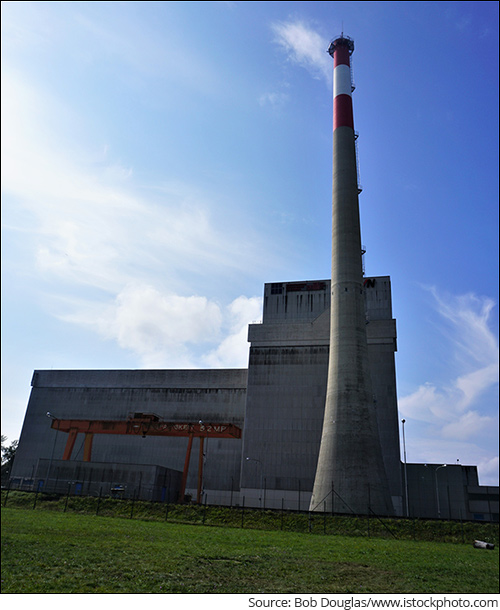 The country even went a step further. In 1997, it unanimously passed legislation to remain an anti-nuclear country. Austria's tryst with nuclear energy was over before it had even begun.
Even as Austria was trying to rein in anti-nuclear sentiment, other countries were enthusiastically lapping up this new energy source: US, UK, Germany, Japan, everyone plunged headlong into building nuclear power plants, even ending up running them successfully.
--- Advertisement ---
Special 10th Anniversary Offer for only limited period

We feel immense pride at what we have created 10 years back...

A service that studies businesses and people - one that cares what is happening in our country - one that could well be seen as measure of our progress and growth.

For last 10 years this service has guided thousands of investors to retire rich and early.


And now we're celebrating 10th anniversary of this service with a very Special Offer available for only limited time.

Click here to learn more...
------------------------------
Were Austria's fears overblown?
Most certainly yes, if the cumulative experience of all these years is anything to go by.
In over 17,000 cumulative reactor-years of commercial operation in 32 countries, there have been only three major accidents to nuclear power plants.
Nuclear energy, it turns out, is not so dangerous after all.
What will make an excellent case study is why, despite having the same statistics, same technology, and same engineering skills as everybody else, the Austrians thought of nuclear power plants as dangerous while other countries thought of them as low risk.
The answer has to do with how we assess risks...and the fact that we don't always do it rationally.
Noted psychologist Gerd Gigerenzer would agree with this. He is the one who figured out that an extra 1,595 Americans died in car accidents in the year after the deadly 9/11 terror attacks.
The gut-wrenching images of the plane crashing into the twin towers left such a deep impact on their psyche that for the 12 months after the incident, a lot of travelers chose to drive rather than fly.
But when it comes to travelling long distances, a car is more dangerous than a plane. Unfortunately, people don't always analyse things rationally. Our understanding of danger is inherently poor.
In the world of investing as well, this inability to make rational decisions can cost us.
And it can have serious consequences on long-term wealth building.
Fortunately, getting better at evaluating danger in the field of investing is not that hard.
Here's what Warren Buffett said when quizzed on Berkshire's due diligence process.
'Price is my due diligence.'
That's it. The shortest and the best reply possible to the most important question in investing: How do you distinguish between a safe and a dangerous stock?
Buffett's answer had nothing to do with investing in blue chips versus non-blue chips. Neither had it to do with investing in companies with the best growth prospects and the best managements.
Your stock can have these attributes, and yet won't really be a safe stock if you are paying an expensive price, and the margin of safety is missing.
On the other hand, a company may have a bad management team with poor profitability and unimpressive growth prospects, but if it is priced so low that there's ample margin of safety, it can still be considered a safe stock.
This may sound counter-intuitive. But trust me, it works over the long term and over large number of stock picks.
If you pay a good enough price, a lot of bad things may happen, but you could still end up being right.
Price is the principal determinant of safety in my view. Not blue chips. Not whether the company is run by first rate management. But price.
Concentrate on this one factor and you have the power to change your investing fortune.
Good Investing,

Rahul Shah (Research Analyst)
Editor, Profit Hunter
PS: Some of the most affordable, lucrative, opportunities in the Indian stock markets are, without a doubt, small cap stocks. And without a doubt, this 1 + 1 offer on our small cap recommendation service is the best we have ever had! The offer is for Profit Hunter readers only, so if you haven't already, get it here.
Recent Articles