NOW is a Wonderful Time to Buy Small Caps
Mar 13, 2019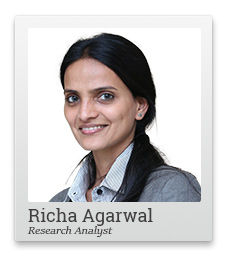 I have a question for you.
The BSE Small Cap Index has given a superb annual compounded return of 17.8% over the last 10 years.
If you had to take a guess, adding another year, what do you its returns are over the last 11 years?
The unfortunate answer is 5.1%.
What is the reason for this unfortunate twist of fate?
Thing is, most people think small caps are either a good place or a bad place to be.
They have an opinion about them one way or the other. Some think of them as a dangerous place to be avoided at all costs.
Others think of them as a wondrous place to get rich quickly.
My opinion?
The most common mistake is to classify small caps one way or the other. They swing both ways.
There are times when small caps are the best place in the world to make money.
Then there are other times when they are the not such a great place to be.
The reason is valuations - or in other words, the price level of stocks.
For example, at the start of the year 2008, small caps were not a very nice place to be.
Stock prices were soaring and investing in them was fraught with risks. The small cap market of the time was a bad place to be indeed.
No wonder then that the small cap index has delivered a measly 5.1% since then 11 years back.
But just one year later, at the start of 2009, stock prices had fallen big time and small caps were trading at attractive valuations.
Thus, the superb returns of 17.8% over the 10 years since then.
Today, despite the small rally over the last 10 days or so, small caps are quite an attractive place to make money. That's because the index is still down a large 25% or so since its high at the start of 2018.
The falling stock prices have meant that many small caps I refused to touch last year in my small cap recommendation service Hidden Treasure have now turned into strong buying opportunities.
Hidden Treasure is now replete with recommendations galore!
Just last week I wrote to you about how I have 25 fundamentally strong small cap stocks in the 'Buy' zone to choose from.
I believe the market is offering many strong opportunities in small cap stocks right now.
Now is indeed a wonderful time to buy small cap stocks.
Regards,



Richa Agarwal (Research Analyst)
Editor, Hidden Treasure
PS: Small cap stocks have started to rally. Our small cap expert Richa Agarwal believes this is the time to buy before they run up. Get Richa's best small cap stocks now.
Recent Articles