HDFC Bank Stops Bitcoin in its Tracks...But Why?
Mar 15, 2018
Editor's Note: There's a lot going on in the world of cryptos, and traditional institutions like banks are also getting involved. The most important thing is to stay informed - not just by following media hype but an independent expert opinion. Today's piece is from local crypto expert, Prasheel Vartak - dispelling some of the fear and mystery that surrounds this exotic new asset - Rahul Shah (Research Analyst)
---
One of India's biggest private banks - HDFC Bank - has disallowed its customers from buying bitcoin and other cryptocurrencies using the bank's credit, debit, and prepaid cards.
While it is the biggest bank to do so, HDFC is not the first bank to stop crypto purchases.
Citibank India has already issued a similar notice - prohibiting the use of its credit and debit cards towards purchase or trading of bitcoin, cryptocurrencies and virtual currencies.
While not completely barring crypto transactions, major lenders like State Bank of India (SBI), Kotak Mahindra Bank, Axis Bank, sent notices to their customers asking them to be cautious with cryptocurrencies and requesting them to refrain from such transactions.
Globally, a number of banks including Lloyds, Capital One, Bank Of America, JP Morgan have barred their customers from purchasing bitcoins and other cryptocurrencies with their cards.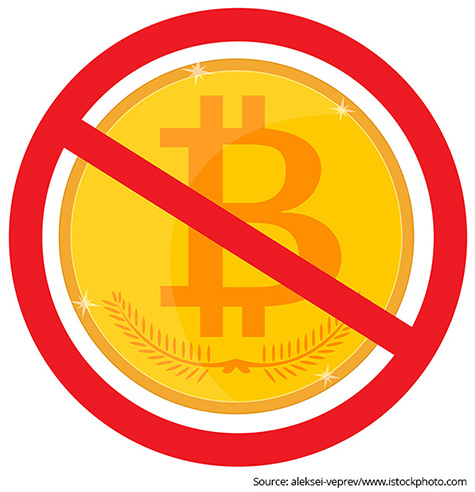 But while banks have barred crypto purchases through cards - alternatives such as netbanking, UPI or direct deposits to the local exchange's accounts are still available to Indians.
In fact, most crypto exchanges themselves deter the use of credit cards to buy cryptos, considering the volatility in prices. Several exchanges in India only accept deposits through net banking.
Mind you, all of these transactions on major crypto exchanges take place only after a thorough KYC, which takes care of the anonymity problem.
Banks Play Safe Due to Missing Regulation
So, if the government hasn't explicitly asked banks to shut down cryptocurrency purchases, why are banks getting ahead of themselves?
In its notice, HDFC cited 'global apprehensions', and 'legal and security risks' relating to bitcoin as a reason to bar crypto purchases:
'You may be aware of the increasing global apprehensions regarding Bitcoins, cryptocurrencies and virtual currencies. The Reserve Bank of India has also cautioned the public regarding the potential economic, operational, legal and security related risks associated in dealing with such currencies...'
While the government and the RBI have been warning about bitcoin and cryptos, all they have said is cryptocurrencies are not legal tender (but, of course). They have not declared it illegal, nor have they created any laws or passed orders to regulate the space.
This is confusing for everyone - including banks, exchanges and enthusiasts stuck in a limbo - as there is no clarity on the legality, taxation or any other rules regarding cryptos.
Banks are simply trying to play safe to avoid problems later.
We wish the government would follow the example of some forward-looking countries - and hurry up and put some regulations in place already, and bring in much needed clarity in the space.
Not to mention, India makes up about 10% of the global bitcoin market - if legitimized and taxed, the government could stand to gain a lot from crypto taxation.
They're Missing Out on Digital India
Apart from that, not having a clear policy on cryptocurrencies and blockchain tech would mean India could miss out on the next leg of the digital revolution.
The US and Japan have already taken measures to legitimize and regulate the crypto and blockchain space. This will not only promote innovation, but also protect new investors from mala fide schemes running around in the crypto world.
Global banking and investment giants already have a leg up in this space.
Just last month, a Goldman Sachs backed startup acquired a cryptocurrency exchange in the US for US$ 400 million, while JP Morgan launched a blockchain based platform called Quorum, which is an enterprise-focused version of Ethereum.
Indian banks and regulators need to wake up to the changing landscape in the financial world, where blockchain technology and cryptos are gaining mainstream acceptance.
Blockchain > Bitcoin
Even if the government 'shuts down' bitcoin - blockchain - the technology that bitcoin is based on - will continue to live on.
Several Indian banks - SBI and 27 other banks - joined hands to form BankChain - that harnesses the blockchain technology - to enable smart contracts and store KYC details.
Even state governments are adopting the tech. Andhra Pradesh has become the first state to adopt blockchain for record keeping in two key departments- road transport and land registrations.
Our beloved Prime Minister Narendra Modi has endorsed the blockchain technology in his tweets, while the Finance Minister, in his budget speech, confirmed the government's plans to leverage the blockchain technology.
I don't know for sure if bitcoin, or any other cryptocurrency for that matter, will survive in the long run.
But blockchain is here to stay.

Prasheel Vartak,
Editor, Crypto Confidential
PS: The cryptocurrency world is constantly evolving - but it is not gonna go away. It is on its way to becoming more integral to our lives than ever - with new developments in the technical space coming left right and center. Prasheel is on a mission to keep you on top of the developments in the crypto world. Join him here.
Trading Story: PSU Banks Are Set For a Rebound
A Profit-Making Opportunity Like No Other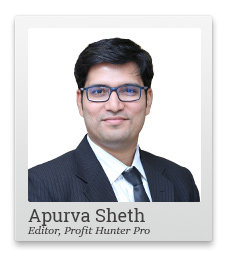 The government announced a massive recapitalisation package of Rs 2.11 trillion for the public sector banks (PSU banks) in October 2017.
The PSU banks rallied nearly 15% to 50% in a single day.
But a day after that, they topped out. They fell nearly 36% from the October 2017 high to a 52-week low two days back.
On 15th November 2017, I wrote to you saying that PSU banks will underperform despite the government's stimulus package. And since then, they have been trading dull.
The reason I said this was because of its history. This is not the first time the PSU banks are infused with capital. The government infused around Rs 20,000 crore in 1993-96. Even back then, the PSU banks had underperformed.
And so I asked my Profit Hunter Pro readers to focus on private banks as against the PSU banks.
But today, I am going to pose a contrarian view...
PSU banks might outperform private banks in three to six months from now.
Our readers who have been tracking us might be shocked to read this.
Sure, I have preferred private banks to the PSU banks. Simply because private banks have remained the true outperformer in the long run and I expect they will continue to do so.
That's why I call them - 'Lambi race ka Ghoda'.
But for the next three to six months, I will shift our focus towards the PSU banks.
As a trader, it is important to understand that the markets are dynamic.
And to be on the winning side, you have to adapt.
The sectors or stocks which were underdogs yesterday can become star performers today.
Remember early 2016...PSU banks were the most hated sector in the market.
They were beaten down badly and were in the limelight for all the wrong reasons.
And what happened next?
They bottomed out in February 2016 and gave an excellent trading opportunities to contrarian traders.
This is precisely what is happening today...
The PSU banks are truly HATED right now.
The Punjab National Bank's (PNB) 13,000 crore fraud involving Nirav Modi and Mehul Choksi fueled a lot of negative sentiments. Due to this, other PSU banks also suffered.
The entire sector witnessed heavy selling in the past two months.
But it's time to be greedy when others are fearful.
Lately, it looks like the negative sentiments have now calmed down. The last two days price action were quite encouraging. The PSU banks rallied nearly 8% from recent lows. In the past two days, all the stocks in the Nifty PSU banks index were trading in the green and most of them were up more than 5%.
It seems like the PSU banks are about to repeat the February 2016 episode.
Apart from this, the Nifty private to PSU banks ratio chart also suggest that the PSU's could outperform their counterpart in the short to medium term.
Nifty Private to PSU bank Ratio Chart
PSU banks are likely to outperform private banks. And there is one bank in particular that I recommended to my subscribers yesterday.
It is currently trading close to its 52 week lows but is placed near important support levels. I am expecting the stock to bounce back from these support level atleast by 11.97% in the short term.
You can check the stock recommendation here (subscription required).
PS: To read Apurva's complete recommendation he just released - subscribe for the premium Profit Hunter Pro service here.
Recent Articles