Discover 3 Next-Generation Defence
Stocks Potential 33x Opportunity
*1 out of these 3 stocks have already run up. Act fast or you might completely miss out on this big opportunity.
An Investing Strategy that Will Lower Your Stress Levels
Mar 16, 2023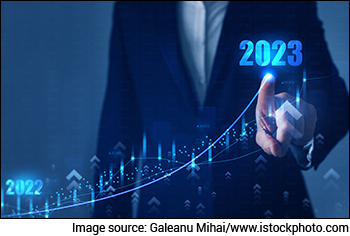 Editor's note: In this incredibly volatile market, investors are worried about what to do next. Equitymaster's co-head of research, Rahul Shah, has the answer in this article. Read on...
One of the few positives out of the Coronavirus crisis was the average investor's renewed interest in the stock market.
Well, my own sister was one of the millions bitten by this so called 'stock market' bug.
She started calling me regularly and was adamant on offering unsolicited stock market tips.
I asked her to exercise caution and pay attention to things like fundamentals and valuations. This pretty much fell on deaf ears.
'You value investors are boring' she once told me.
'Why would anyone buy stocks trading close to their 52-week lows even if they are fundamentally sound?', she added further.
'That's because that's where you will find stocks trading at the biggest discount to their intrinsic values', I replied.
'Intrinsic value?', she sounded confused.
'Well, it is the fair value of a stock. We value investors believe that most stocks have a fair value and if you buy a group of fundamentally sound stocks that are trading well below their fair values, you can end up with very good returns', I replied.
'But why only look at them in the 52-week low list. Why not anywhere else?', she asked further.
'Because it is like trying to fish in waters where you can find the maximum fish', I replied. 'You see, if I want to invest in stocks that have fallen way below their intrinsic values, there is a strong chance of finding such stocks in a 52-week low list than a 52-week high list.'
--- Advertisement ---
Revealed a Potential 33x Opportunity by 2030

We just concluded our special event on defence.

It was a huge success. Thousands of Indians signed-up to attend it LIVE.

You too had signed up for this event.

But for some reason you couldn't make it to the event.

Well, don't worry.

We just released a special replay of the event.

So now you can get all the information about this potential 33x opportunity that Tanushree revealed today at the event...
*1 out of these 3 stocks have already run up. Act fast or you might completely miss out on this big opportunity.

Including details of 3 next-generation stocks to ride this mega opportunity.

Watch Now
------------------------------
'Hmm.....and how do you arrive at an intrinsic value of a stock?' she asked.
'To be honest, there is no one definition of intrinsic value. Some investors like to calculate intrinsic value based on the book-value of the company, others prefer the earnings power, and still others like to use the discounted cash-flow method', I explained.
'So, you value investors don't have a consensus among yourselves on what is the right intrinsic value, and you want us to believe in value investing?', she shot back.
'Yeah, this is how it is', I tried to reason.
'You see, investing is not a perfect science. The concept of intrinsic value is perhaps the closest it could get to being a science. This is how Benjamin Graham earned his reputation as a true investment guru and this is how investors like Warren Buffett and Charlie Munger have earned their billions.'
'I don't know, all of this is sounding too confusing to me to be honest,' she said in a tired voice.
'Ok, how would you want to invest then?', I tried to continue the conversation.
'Well, my method is pretty simple. I invest in whatever is the flavour of the season. This is how I buy my clothes, shoes, and a lot of other things. And I don't see any reason why it should be any different in investing', she answered.
'And you know what? I have been doing a lot of online trading sessions and even there, they say the same thing. Keep buying stocks that are going up and move out of the stocks that are going down. In other words, ride your winners and exit your losers as fast as you can.'
'But that's trading', I shot back. 'And trading or speculating is not as safe as investing over the long term.'
'No, I don't agree with you. You just can't label what you do as investing and everything else as trading, especially when even investing is not fool proof. I think you need to open your mind to other kinds of strategies and methods and appreciate their long-term track record.'
'After all, you say investing is all about risk-management, tackling fear and greed and having a great discipline. So if there's another strategy that capitalises on the same emotions and also has a sound risk-management system, you shouldn't give it a step-motherly treatment.'
You should examine its pros and cons and try and even adopt it if it passes all your filters', she signed off, leaving a lot for me to ponder over.
Could she be right? Are we value investors very stubborn in our thought process and consider other investing strategies below our league?
Well, I do think so. We need to have an open mind and try to look beyond value investing if need be.
However, is there a strategy that has done better than value investing over the long term? And if it has, can it continue to do so going forward as well?
My answer to both the questions is a big YES.
Over the past few months, I have been obsessed about a strategy that has a better long-term track record than value investing and even predates it to be honest.
This strategy does not believe in finding the intrinsic value of a stock. However, it does extremely well in capitalising on the human emotions of greed and fear, especially the former and is believed to be one of the biggest anomalies in finance.
Put differently, everyone knows that it has outperformed the market over long-periods and that it will continue do so. However, no one knows for sure why is this the case.
The theory says this strategy should not work. It's just too simple. Anyone can follow it. However, studies done on the strategy prove otherwise.
Despite being simple to understand and implement, the strategy has shown consistent outperformance, which is not going away any time soon.
So, what is this strategy and how exactly does it work?
I've created a worry-free investing system based on this strategy...and I'll tell you all about it at an online special event on 20 March.
I hope you will join me at this event. I'll reveal the details of this worry-free market-beating strategy in full.
Warm regards,



Rahul Shah
Editor and Research Analyst, Profit Hunter
PS: This unique investing strategy, backed by 200 years of experience, has the potential to double your wealth every 2.5-3 years. Get more details here...
Recent Articles