2 Ways to Maximise Profits as the Markets Rally
Mar 18, 2019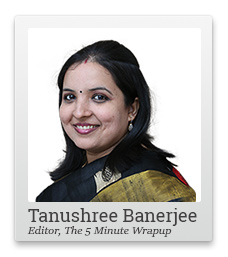 The good times are back... or so it seems.
Mid caps and small caps were under the weather. Now they're bouncing back.
The market had become 'two-faced' last year. I wrote to you about it...
After corporate governance concerns related to the mid and small caps came to light, Indian investors have opted for the safety of safe bluechip stocks.

Along with the dubious ones, even the good quality mid and small cap stocks aren't being spared.

But how long will this continue?

With more and more funds being poured into the bluechips, their valuations are going through the roof.

If we look at history, such over valuations have always ended in disappointment.
I asked my subscribers then to look at high quality beaten down stocks.
Ultimately, this gap in valuations was bound to contract. Mid and small caps were bound to recover.
True to the nature of the markets, mid and small caps have turned around sharply. Since 19 February, the mid cap and small cap indices are up 10% and 13% respectively.
Individual stocks in this space have rallied even higher.
People who were waiting for the elections results have been left on the sidelines.
So what should you do in this market?
Wait for a correction?
Or enter right away?
There are two things you need to do...or rather not do, in this market.
1. Don't go looking for so called 'cheap' stocks
In a market that is going up sharply, there is a tendency to look for 'cheap' stocks.
Or those that haven't been part of the rally.
These stocks are cheap for good reason. Many of these would be facing corporate governance issues. Avoid them.
Also, it is important to avoid value traps in the current scenario. These could be businesses prone to disruption or which might become obsolete soon.
These businesses might look 'cheap' on paper, but you are better off not buying them.
2. Don't sell your winners early
Another tendency is to sell winners early in a rally.
Fear of losing quick gains in stocks can be strong. Many investors give into this fear. They cash out of good quality stocks too soon.
Remember the stocks that multiplied investor wealth 10-20 times?
These stocks first doubled and tripled before they went up 10-20 times.
Look at stocks in your portfolio where the business is doing well.
Avoid the temptation to cash out of these stocks. Hold on till the fundamentals of the business continues to be strong.
The coming few months are bound to be volatile. These 2 steps are good points to keep in mind in these uncertain times.
The outcome of the elections next month is anyone's guess.
Even though the outcome might result in short-term volatility on the upside or downside, predicting it is a futile exercise.
In the long run, I strongly believe, it's the quality of the businesses you hold that will matter.
Look at trends that will benefit from India's long-term growth story.
This is what I look for in StockSelect.
I will look for and recommend stocks that provide safety in terms of their business fundamentals, valuations, and longevity.
Warm regards,



Tanushree Banerjee
Editor and Research Analyst, The 5 Minute WrapUp
PS: Richa Agarwal, editor of Our best selling small cap service, has uncovered the 4 stocks that are best placed to ride this rally... get them here.
Recent Articles