The Big India Revival
A Once-in-a-Generation Wealth Building Opportunity
With 1,000% Long-term Gain Potential
How Many Stocks Should You Have in Your Portfolio?
Mar 18, 2022
Editor's Note: Equitymaster wishes you a Happy Holi! Today, we're bringing you a classic editorial from Rahul Shah, editor of the Profit Hunter. We hope you like it.
---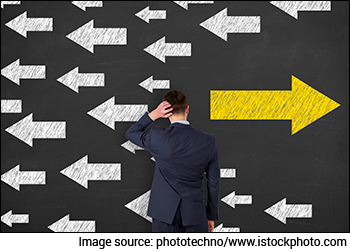 The idea for this piece was triggered by a regular reader whose portfolio size currently stands at more than 100.
'Is this advisable?', he asked us. And if not, he wants to bring it down to a manageable number.
To be honest, this is not a challenge that only our readers are facing. A lot of investors out there are in the same situation. This bull market has made investors collect stocks the way a kid collects stamps or stickers.
The lack of a proper framework of investing compounds the problem further. If you don't have a proper framework, you're likely to get swayed by random tips. You can end up investing in whatever catches your fancy.
Thus, before you know it, your portfolio starts inching towards the 100-stock mark or more. This can leave you totally overwhelmed.
The goal behind having more than one stock in the portfolio is diversification.
Anyone might go wrong in assessing a stock's future or simply get unlucky. So, to minimise the damage from such an outcome, diversification is encouraged.
But how much diversification is enough?
--- Advertisement ---
Tanushree Banerjee's Next BIG Prediction

3 Hidden Forces Converging To Trigger a Multi-Trillian Dollar Shockwave

That Will Get To You a Once In A Generation Wealth Building Opportunity

It could potentially make you returns like 1,004%, 1821%, 2740% and 3309% in a few years

No Indian Sould Be Unaware of The Big India Revival

Full Details Here
------------------------------
Should you have only 2 stocks in the portfolio? Why not 20? Or 40?
Well, if you want to eliminate the market risk then even a 1,000-stock portfolio won't be enough.
Market risk is something that we have to live with when we are investing in stocks. So diversification doesn't really make a difference here.
However, if it's the non-market risk that you want to minimise, then here are the stats for you.
Owning 2 stocks eliminates 46% of the non-market risk of owning just one stock.
A four stock portfolio reduces this risk by as much as 72%, by 81% with 8 stocks, and around 93% with 16 stocks.
And then the law of diminishing returns kicks in. To reduce the risk by another 3% i.e. bring it to 96%, you will need 32 stocks.
And guess what? You will need as many as 500 stocks to bring this risk down to 99%!
Thus, the message is clear. A portfolio of 16 to 20 stocks is all you need to eliminate more than 90% of the non-market risk to your long term returns.
I guess this is why you see these numbers thrown around a lot whenever anyone talks about an ideal portfolio size. 20 to 30 stocks is what most people end up recommending.
However, this in no way means that people who have far less number of stocks in their portfolio or far more, are not successful.
Take Warren Buffett for example. He is famously averse to having more than 10 stocks in the portfolio. In fact, he considers it a sign of weakness and of the investor not knowing what he is doing.
His partner Charlie Munger is even more vocal. He is often heard saying that diversification is for idiots and that it famously kills returns.
However, all this talk didn't stop Walter Schloss, Buffett's close friend, and a super investor in his own right, from having too many stocks in his portfolio.
While Schloss wasn't averse to putting a large percentage into a single stock, he was also famous for holding around 100 stocks at any given time.
And this was never an inconvenience for him. He knew exactly what he was doing and managed the portfolio with ease. He also produced a stellar long term performance.
Now, if you think 100 stocks is too much, wait till you hear about Peter Lynch's portfolio.
It's believed that in the first year of its operation, the Peter Lynch managed Fidelity fund had only 41 stocks in the portfolio. Well, six years later, the number swelled to a massive 900 stocks!
90% of the corpus was concentrated in 200 stocks. But even that I think is a large number.
And do you know the highest number of stocks in his portfolio ever?
Well, it was 1,400!
Yes, you read that right. One of the most successful fund managers ever had thrown every rule book out the window by holding as many as 1,400 stocks in his portfolio.
Thus, from the few examples we saw so far, there doesn't seem to be any definite link between investment success and the number of stocks in the portfolio.
As long as you know what you are doing and have a clear buy and sell plan, you can hold any number of stocks and still be able to earn market beating returns.
The problem is not the number of stocks. It's whether you know why you bought a stock in the first place. And when exactly are you going to sell it.
If you have a clear idea about these two things then most of your problems are solved.
Take Peter Lynch for example. He used to categorise any stock he bought under one of the following six categories.
Slow Growers
Stalwarts
The Fast Growers
The Cyclicals
The Turnarounds
The Asset Plays
Thus, he knew why he was buying the stock he was buying and had a definite selling policy. This made managing the portfolio structured and methodical, despite the large number of stocks.
Warren Buffett on the other hand, classified businesses as Great, Good, and Gruesome. He believed in buying only the great businesses.
He was of the firm belief the business world is divided into a large number of mediocre and poor quality businesses and only a small number of great businesses. Also, he was never too keen to invest outside the US.
Thus, he likes to keep his portfolio small as there are only so many great US businesses.
Lastly, Schloss was never a stickler for quality. His only aim was to buy businesses he though should be valued at US$ 100 but were available for US$ 80 or lower.
And he believed in buying as many of these as he can. This is why he wasn't averse to holding a large number of stocks. It was all about quantity for him and less about quality.
In conclusion...
Don't blindly copy someone else's portfolio rules. Be aware of your own strengths and weaknesses.
More importantly, have a clear framework of investing. Don't enter a stock without knowing why you're buying it.
You can use any of the classification between Lynch, Buffett, and Schloss or perhaps some other.
But do have a clear idea of the kind of stocks that you'd like to pick and then go ahead and invest in only those stocks.
If you want to speculate, you can go ahead and do that as well. But know in advance that you are speculating and allocate only a small portion of your portfolio to it.
As for the number of stocks you should have in your portfolio, I'd say anything between 20 and 30 should be enough.
This way, one or two big losers won't hurt your returns too much and a few big winners can make a sizeable difference to your overall gains.
Thus, if you have too many stocks in your portfolio, start categorising them. Then if you think your portfolio is too big, get rid of them accordingly.
One of my personal favourites is the 25:50:75 rule.
Sell 25% of the best quality stocks, 50% of the decent quality ones and 100% of the speculative or poor quality ones.
Happy Investing!
Warm regards,



Rahul Shah
Editor and Research Analyst, Profit Hunter
Recent Articles