Investment in securities market are subject to market risks. Read all the related documents carefully before investing
Small Companies Offer Huge Potential
Long-Term Growth for Early Movers

Access Our Premium Research Today
Here's How Pidilite and IKEA Can Help You Find Your Multibagger Stock
Mar 23, 2023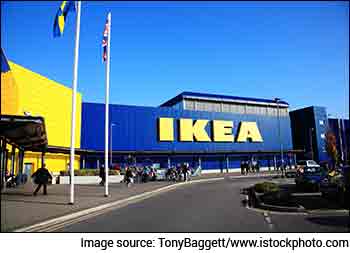 Ingvar Kamprad, the founder of IKEA, started his first business at the age of 5. As a kid he sold match boxes that he bought cheaply in bulk in Stockholm and sold individually around his home in the forests of Southern Sweden.
By the time he was 10, his business included the resale of pens and seeds for flowers.
No surprise that by 17 Kamprad had collected enough money to start a business whose name is the acronym for his initials, IK, followed by EA, for Elmtaryd and Agunnaryd, the places where he grew up.
At the time of his death in 2018, the founder of IKEA was the eighth richest man in the world.
So, the question is...
What is so different about IKEA? At the end of the day, it is just a company selling furniture
Well, to my mind there are 2-3 things which particularly stand out.
Innovation and Ease Leading to Cost Savings
To save on shipping costs, Kamprad took the legs off from the table, so that it could be packed flat. A slight out of the box thinking by changing the way furniture items were packed, resulted in cost savings to the customers along with the idea of not buying something very bulky. Psychologically this was a smart move. From then on, as many items as possible would be packed in the IKEA signature packing style.
--- Advertisement ---
Investment in securities market are subject to market risks. Read all the related documents carefully before investing

Your Invitation to Access

Our Small Business Stock Research is Still Open

Get Access Now
Details of our SEBI Research Analyst registration are mentioned on our website - www.equitymaster.com
IKEA created sub brands within its product range
IKEA's founder Ingvar Kamprad was dyslexic and had problems remembering the numeric codes of the products.
Since it was easier for him to remember names, IKEA's stylish products are named after Scandinavian cities or islands: among its bestselling items, IKEA lists the Poang chair, the Malm bed and the Stockholm rug. These non-living inanimate pieces of furniture have become brands in the real sense of the term.
Can you imagine, globally a resting arm chair is known by Poang chair.
There are thousands of companies making a chair or a furniture item with better design, aesthetics and price but it is IKEA who is the world leader in furniture.
I am sure a lot of people will agree with me that when you go to an IKEA store, two things happen most of the times.
You end up buying furniture or other home furnishing items which you didn't even think you would buy when you left your house- attributable to display of the showroom and aesthetics of the products.
You will always end up spending more time than you intended to at an IKEA store- All due to the designing and placement along with appeal of the store.
The idea behind telling you the success story of IKEA was to emphasize on intangible things like brand value and innovation to bring in ease and increase utility to the customer.
When you talk about Indian companies, I am sure companies like Pidilite - The maker of Fevicol are close to IKEA.
Fevicol has a 70% market share in the adhesives market.
So how did Pidilite manage to create a virtual monopoly in the highly competitive B2B adhesives market?
Well, it is the same innovation which Ingvar Kamprad, the founder of IKEA did.
Innovation Which Appealed to The Consumers Faith
Mr Parekh, the founder of Pidilite during his time working at a wood trader's office, noticed one thing, the adhesive traditionally used in woodworking was very cumbersome to use and wasn't very strong.
As a result, carpenters had a hard time handling the adhesive, and their work wouldn't last long, irrespective of their skill.
Another thing that the Indian population couldn't agree with, was that traditional adhesives were made with animal parts. In a largely vegetarian demographic of India, Mr Parekh saw a business opportunity.
Under Pidilite, he created the adhesive Fevicol, a glue made with synthetic resin instead of animal parts that would be more acceptable to the Indian masses. This led to the creation of the "Vegetarian Glue".
Consumer Brand
Fevicol was catered initially to the carpenters because woodworking adhesive was a very user-driven purchase. This meant that the consumer of the furniture didn't care much about the adhesive used and delegated that decision to the carpenter who would construct the furniture.
While the carpenters were already sold on Fevicol being the best adhesive, Pidilite couldn't risk losing its recognition among the retail customers.
To consolidate their position in the market, Pidilite changed the target of their promotions. They repositoned it from an industrial product meant only for furniture to a retail consumer product.
Mr Parekh made Fevicol a product that would appeal to the "Arts & Craft" crowd to approach the retail consumers. This was achieved by switching the packaging of Fevicol and selling it in 30 gm tubes.
If you compare IKEA and Pidilite, the similarities are startling...
Both founders created a brand in the commoditized B2B market while the USP was adapting to changes as per the customers needs by bringing innovation.
No wonder Pidilite gets a valuation multiple higher than most B2C companies.
However, lets don an investor's hat.
These stocks have already become multibaggers.
At this point the risk reward is unfavourable if you chase to invest in Pidilite as the multiple has already re rated while the exponential earnings growth is behind us in the previous decade.
The intention is to find companies like IKEA (globally) and Pidilite (domestic) at early stages which can create value for investors.
The list below highlights the companies which are market leaders in their respective industries.
Source: Equitymaster
For an investor it is important to focus on the size of the opportunity.
Having a monopoly in an industry which is small and expected to remain small makes no sense.
The art is to find companies which have a decent market share in a growing industry with expansion potential.
Apart from the industry growth prospects, factors like brand recognition and innovation are the keys to finding multi baggers.
Promoters like Mr Parekh of Pidilite or Mr Aditya Puri with their acumen always have an extra valuation multiple for the value that they add to the company.
HDFC Bank enjoyed a certain degree of confidence amongst investors during Aditya Puri's tenure.
A combination of market leadership along with a visionary management in a sunrise or fast growing industry is what investors should look at to find the next multi bagger.
In Hidden Treasure, we have recently stumbled upon one such smallcap company with leading market share, strong levers to growth and a visionary management. Hidden Treasure subscribers can access the recommendation here.
Warm regards,



Aditya Vora
Research Analyst, Hidden Treasure
Recent Articles