Investment in securities market are subject to market risks. Read all the related documents carefully before investing
Small Companies Offer Huge Potential
Long-Term Growth for Early Movers

Access Our Premium Research Today
A Billionaire Recommends his 'Two Newspaper' Strategy for the Current Market
Mar 27, 2023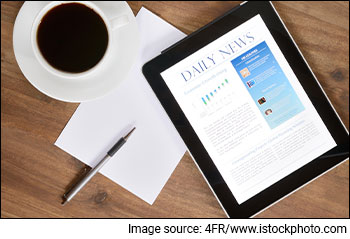 Billionaire investor Cliff Asness wants you to try his 'two newspaper' investing strategy.
All you need to do is pick up a recent newspaper and another one from about a year back and then invest in a group of stocks that have fallen the most in the last one year and also in another group of stocks that have gone up the most.
That's it. Keep doing this over and over again and there's a strong chance you may end up doing well over the long term, even putting up a market beating performance for that matter.
Let's discuss each of this group in detail.
Why should you invest in stocks that have fallen the most over the last one year? Well, for the simple reason that you get more bang for your buck when you do this.
Allow me to explain with an example.
Would you rather buy a Rs 100 bond that pays 10% interest at Rs 100 or Rs 50? Well, if you buy it for Rs 100, you earn a 10% interest. However, if you buy it for Rs 50, your returns go up to an impressive 20%.
The choice seems to be pretty clear. As long as there is no big risk in buying the Rs 50 bond, we would prefer it over the Rs 100 bond ten times out of ten.
You'd be surprised to know that most investors in the stock market do exactly the opposite.
Buying a stock trading at a high PE ratio and ignoring the one with a low PE ratio is the equivalent of buying Rs 100 bond and ignoring the Rs 50 bond.
Investors buy a high PE stock in the hope that its earnings will grow at a fast pace going forward, thus justifying the premium paid.
However, across a lot of cases, either they end up paying a very high PE multiple or the earnings growth disappoints, leading to significant losses.
On the other hand, a low PE stock or the Rs 50 bond, often fall to price levels that make them attractive despite a drop in their earnings.
Therefore, as per Cliff Asness, if you buy a group of such low PE stocks, there's enough historical evidence that you not only beat the high PE stocks by a considerable margin but you also end up doing better than the benchmark indices.
Which is why one of the strategies recommended by Asness is to buy a basket of stocks whose prices have taken a beating over the last one year and where the PE ratio has now become quite attractive.
In case you are thinking that this approach sounds a lot similar to value investing, you are right on the money.
One thing that Cliff Asness seems to have missed out on is that he hasn't focused on the concept of intrinsic value while investing in a basket of low PE stocks.
You see, in a basket of low PE stocks, there are both good quality as well as bad quality stocks. And a great way to differentiate between the two is the consistency in their profits over the years and the reliability of their intrinsic values.
Therefore, the idea should be to buy only those low PE stocks where the profitability has been decent over the years and where you can have a fair idea of the stock's intrinsic value.
Thus, if you have both, a low PE stock as well as a stock where the price is below the intrinsic value, you have an edge over a strategy that focuses on buying only low PE stocks and does not care much about intrinsic values.
--- Advertisement ---
Investment in securities market are subject to market risks. Read all the related documents carefully before investing

Your Invitation to Access

Our Small Business Stock Research is Still Open

Get Access Now
Details of our SEBI Research Analyst registration are mentioned on our website - www.equitymaster.com
Now, the other 'Newspaper Strategy' that should do well as per Cliff is look at stocks that have gone up the most over the last one year and make an investment in a group of such stocks.
Well, we just saw a strategy that believes in buying stocks that have fallen the most and now, Asness is advocating the complete opposite of it. He is recommending buying stocks that have gone up the most.
Well, it turns out, when it comes to investing, there's money to be made on both sides of the winners-losers spectrum.
If buying losers is termed as value investing then buying winners is called as momentum investing. And surprisingly, momentum investing is as powerful a force or perhaps more powerful than value investing.
I know it sounds too easy to buy yesterday's winners and then just sit on them for few months and repeat the process all over again. However, there's enough evidence that it works and works well enough for someone to earn market beating provided he brings enough patience to the table.
Therefore, if you are someone who wants to have some fun on the side and is looking to make some quick bucks, one should certainly give momentum investing a try.
In fact, there are investors out there who've made momentum investing their bread and butter strategy and are quite happy doing it.
However, for us dyed-in-the-wool value investors, any strategy that does not have the concept of intrinsic value and margin of safety embedded in it, falls under the category of speculation, no matter how profitable it might be.
Therefore, we would recommend 80%-85% of your equity corpus to be run based on sound value investing principles and reserve only the remaining 15%-20% to high risk-high return strategies like momentum.
The advantage with both these approaches is that they have a well-defined buying and selling rules. They do not believe in sending investors on a wild goose chase of tracking every small detail about a company and obsessing over things like quarterly results and other corporate announcements.
They also do not believe in predicting the macro-environment and sweating over things like inflation, interest rates and the like.
The 'two newspaper' strategy focuses on taking advantage of behavioural biases like over-reaction to bad news and under-reaction to good news and doing this over and over again.
In simplicity lies its beauty in my view.
Warm regards,



Rahul Shah
Editor and Research Analyst, Profit Hunter
Recent Articles