How to Build Your Portfolio for the Next 10 years
Apr 2, 2018
How would you prepare a portfolio for the next 10 years? Which stocks would you fill it with?
The answer would, of course, vary from person to person.
Those who prefer safety would like to fill their portfolios with large caps - slightly lower returns but you would be able to sleep well.
The risk-seeking amongst us would zero in on few high potential small and mid-caps, hoping that higher returns would compensate for the extra risk.
Still others might bet on new sunrise industries and hope to make a killing from the few stocks that make it past the finish line.
I know of a fourth option...
What's in Your Long-Term Portfolio?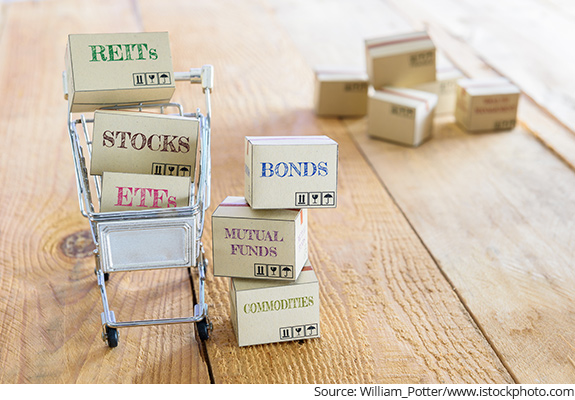 A fantastic framework to have when choosing to invest for the next 10 years.
In fact, this framework is so timeless, you can use it to pick stocks for the next 20, 30 years, and even beyond.
Morgan Housel likes to call it betting on things that never change.
Here's Bezos, arguably the most successful CEO in the world today, trying to explain this phenomenon in more detail.
I very frequently get the question: 'What's going to change in the next 10 years?'

And that is a very interesting question; it's a very common one. I almost never get the question: 'What's not going to change in the next 10 years?'

And I submit to you that that second question is actually the more important of the two - because you can build a business strategy around the things that are stable in time...

[I]n our retail business, we know that customers want low prices, and I know that's going to be true 10 years from now. They want fast delivery; they want vast selection. It's impossible to imagine a future 10 years from now where a customer comes up and says, 'Jeff I love Amazon; I just wish the prices were a little higher,' [or] 'I love Amazon; I just wish you'd deliver a little more slowly.' Impossible.

And so the effort we put into those things, spinning those things up, we know the energy we put into it today will still be paying off dividends for our customers 10 years from now.

When you have something that you know is true, even over the long term, you can afford to put a lot of energy into it.
Bezos is hinting that changes can be hazardous to the long-term sustainability of a business. They usually suck out energy without adding to growth.
--- Advertisement ---


Our Latest Special Report That Could Keep You Safe from This Market Crash

Have you claimed your virtually free copy of our latest Special Report: The Top 5 Safe Stocks in This Market Crash, yet?

This report talks about 5 stocks that have caught research analyst Tanushree Banerjee's eye…

And have the potential to not only keep you afloat…but also profit from this market crash!

So, if you haven't claimed your copy yet…

Don't waste another second.

Click here to grab a copy…
------------------------------
Businesses that are built around never changing strategies are the ones investors should keep an eye out for.
Please note I am not sounding the death knell for innovation.
If Maruti hadn't graduated beyond the clunky, boxy Maruti 800, it would have been extinct by now. Or, if Asian Paints continued to dish out the same quality of paints today that it did 20 years ago, its business would have totally collapsed.
Innovation is a must.
However, innovation only keeps competition at bay. It doesn't necessarily help create long term wealth. What does help create wealth are the timeless strategies that certain companies make their lives' mission.
These strategies could be hassle-free ownership experience like in the case of Maruti, or a robust distribution network like in the case of Asian Paints.
Adhering to these strategies is what makes a business sustainable and turns it into a compounding juggernaut.
Some of the most common strategies are...
A low cost advantage
A high level of trust
Higher social status
Productivity improvers
Entertainment
Time savers
If the company you are analyzing is the best in the business in providing any one of these benefits to its users, you could well we looking at a great investment opportunity.
So, when building your long term portfolio make sure you get a few of these companies that are centered around the solid, unchanging values that sustain the success of a business.
Good Investing,

Rahul Shah (Research Analyst)
Editor, Profit Hunter
PS: There are a set of 5 safe, long-term sustainable businesses that we recommend you could consider investing in today, to protect yourself from the markets sinking lower... get these 5 safe stocks here.
Recent Articles