Investment in securities market are subject to market risks. Read all the related documents carefully before investing
Last Chance Before The Price Hike


Small Cap Recommendation Service
Hidden Treasure at 50% Off
Opportunity Ends In
Create Long Term Wealth as India Takes a Giant Leap Forward
Apr 4, 2023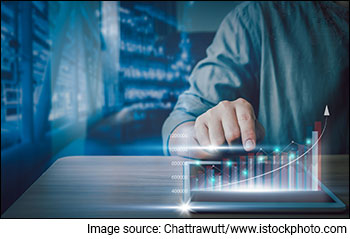 Growing up, sibling fights was a favourite past-time. These fights got even more intense during our weekend house-cleaning ritual.
You see, our mother had given us strict instructions to spend Sunday mornings cleaning and dusting our big sitting-room.
So, every Sunday morning, me, my elder sister, and my younger brother, would choose our respective corners and then spend the next couple of hours, cleaning, dusting, and putting things in order.
Needless to say, this wasn't the most efficient way of doing things. Often, my corner of the hall wouldn't have things in order. My sister's corner would have cobwebs hanging from the ceiling. And the less said about my younger brother's corner the better.
My mother's repeated pleas to work together and draw upon each other's strengths fell on deaf ears.
One fine day, she decided that she had had enough and issued a stern warning. If we didn't figure out a way to work together, serious trouble would be the result.
In fact, she even gave us an incentive of significantly higher pocket-money.
Well, this time she hit upon the right incentive to make us all work together because work together we did.
As I had better reach and more strength, I took up the cleaning and dusting job. My sister, blessed with an acute sense of symmetry, took up the job of keeping things in order. Our younger brother was given the water-fetching and dust & trash disposing duties.
--- Advertisement ---
Investment in securities market are subject to market risks. Read all the related documents carefully before investing

Closing tomorrow Midnight: 50% Off The Current Price (Price Going Up)

Last chance to lock in our premium Small Cap Research at lower than its current price

Act right now to get a 50% discount on its current price.

Offer Disappears at 11.59pm Tomorrow

Click Here
Details of our SEBI Research Analyst registration are mentioned on our website - www.equitymaster.com
---------------------------------------------
Did the plan work?
You bet it did. In fact, it worked like magic. Not only did we finish the work fast, but we also got some good compliments from mom.
From that day onwards, higher pocket money or not, we all swallowed our pride and ego for those couple of hours to get the room into tip-top shape. The result was many times better than what we used to accomplish before our famous co-operation movement.
Mom was right. Drawing upon each other's strengths did wonders for our weekend task.
Now, I'm sure mom wasn't familiar with Adam Smith or his ideas. But her insight that we should work together and feed off each other's strengths had Adam Smith written all over it.
Allow me to explain. You see, back in the 18th century, there was a big surge in the wealth levels all across the UK.
All of a sudden, both people and the government found themselves with more wealth than they thought was possible. Experts just couldn't sense of it.
Enter a Scottish man named Adam Smith. He spent nearly two decades getting to the bottom of this trend. He then published what is arguably one of the most influential books of all time.
In his seminal work, An Inquiry into the Causes and the Wealth of Nations, Smith did a brilliant job explaining why a country's wealth increases and the factors behind it.
In fact, I believe with this book, he changed human civilisation forever.
His central idea was that if you want to let's say, manufacture pins, you should divide the work into a series of small steps. Then you should deploy workers at each step rather than ask one worker to do all the steps.
Here, you will not only get higher efficiency but also a consistently high-quality product.
In other words, the result of this division of labour was that the factory could produce a greater quantity of high-quality pins at a lower cost. This would lower the price of pins for consumers. Thus more consumers could buy them.
All you need is a market to absorb your increased output. Thus, if most products are made and sold this way, the aggregate wealth of the society or the country also goes up.
That's it. This is Adam Smith's central idea in a nutshell.
This is why I called our sibling house-cleaning ritual an experiment in Adam Smith's economics. We decided to band together so as to do a specialised task each. In this way, we produced a better-quality output, and we did it quickly.
The beauty of Smith's idea is that it's not only applicable to something as small as house-cleaning but also to some of the largest wealth creating events in history.
Take the industrial revolution for example. It had division of labour written all over it.
--- Advertisement ---
Investment in securities market are subject to market risks. Read all the related documents carefully before investing

Value for Money Stocks?

You see, most stocks are either trading at super-expensive valuations... or they are trading way below their true worth because they are actually worthless stocks...

There are very few stocks in the market that you can call 'value for money' stocks.

But these 'value for money' stocks are some of the safest stocks available in the market... that you can buy at bargain prices.

If you're interested in these stocks where your downside is limited... but upside potential is huge... then it is highly recommended that you check out our 'value for money' stocks research...

See Details Here
Details of our SEBI Research Analyst registration are mentioned on our website - www.equitymaster.com
--------------------------------------------
However, the major difference was that it was machines and not humans that were in charge of the major steps of the process. This led to even higher productivity. This created significantly greater wealth.
the birth of the famous American middle class, more than a century ago, also had its roots in Adam Smith's ideas.
Did you know that Henry Ford, the legendary founder of Ford Motors, doubled the average wages of his factory workers almost overnight?
He did not do this because he was a benevolent industrialist trying to look after his workforce.
He did this because he wanted buyers for his famous Ford Model-T cars. These were being produced in large numbers on the world's first ever assembly line.
In fact, they were being produced faster than the absorption capacity of the market.
So, by doubling the factory wages of his workforce, Ford was creating a market for his own cars.
As Adam Smith had opined a couple of centuries earlier, greater output alone will not increase wealth unless there is a market to absorb the output.
Without demand, greater supply does not make sense. Ford created demand by paying his workers significantly higher salaries.
Did the move work? Well, it worked like charm.
It's widely believed this move gave rise to the industrial middle class in the US and created an economy driven by consumer demand.
Fast forward to more than hundred years later and Adam Smith's ideas are still as valid today as they were when he founded them.
Why do you think US is the most powerful and the richest country in the world? What explains China's rise over the last three decades? And what is India is doing right that has made it the fifth largest economy in the world?
Well, answers to all of these questions and more can be found in Adam Smith's timeless principles of wealth and prosperity.
As per a McKinsey study done few years ago, the US is the biggest economy in the world because it has the most productive service sector across all the developed economies.
In other words, it had the best way of dividing the labour employed in the service sector. As the service sector is by far the largest sector in developed economies, the US economy was the world's largest.
Now, how well do Smith's ideas explain China's phenomenal rise? Very well I would say.
In fact, it's a textbook example of how low labour costs and ruthless efficiency in manufacturing, can catapult a third world country to the second largest in the world in a couple of decades.
Coming to the Indian economy, I believe we have already taken two giant leaps in making India one of the wealthiest countries in the world.
The first was our agricultural and white revolution where we became self-sufficient in food and milk production. And how did we do this? Well, we employed better methods and collectively, raised outputs of both these items.
If we drill down to understand this improvement in detail, Adam Smith's ideas of automation, better quality inputs, and smarter division of labour, show up.
The second giant leap took place mostly in service-oriented sectors like IT and finance and where the then finance minister, Manmohan Singh, introduced a slew of reforms in his 1991 budget.
If the first giant leap led to a lot of wealth creation, the second one left it behind by a huge margin.
It won't be wrong to say that the 1991 reforms finally put India on the world map.
Many small Indian companies of that time became global giants in just a few decades. And their early investors became crorepatis. I'm talking about companies like Infosys, HCL Tech, HDFC Bank, Asian Paints, Titan, and Bajaj Finance.
And if you thought this was impressive, wait until you hear of India' third giant leap.
Yes, that's correct. India's third giant leap could be many times bigger than even the second one. I believe it's in its infancy right now.
--- Advertisement ---
Investment in securities market are subject to market risks. Read all the related documents carefully before investing

2 stocks to buy as Nifty50 heads towards 40,000

We have identified 2 stocks. These stocks are not in the Nifty50 index today.

But they have a very high chance of entering Nifty as it heads towards 40,000.

We believe you should buy these 2 stocks right away.

See Full Details Here
Details of our SEBI Research Analyst registration are mentioned on our website - www.equitymaster.com
----------------------------------------------
And the reason I'm able to see it unfolding right before our eyes is thanks to Adam Smith's core principles.
I believe there is a big change brewing in certain pockets of the economy that will soon result in a tremendous jump in productivity. Consequently, India's overall wealth and economic output will explode.
The more time I spend studying this trend, the more I'm convinced India's third giant leap is unstoppable.
Not only that, but it will also usher in a huge shift in the way we earn and spend our money. This will then feed into a virtuous cycle of still more production and still higher consumption.
In fact, the biggest beneficiaries will be those investors who get in on the ground floor of this opportunity and ride it all the way to its top.
So, what exactly is this third leap and why am I so excited about it?
I have discussed it in detail in a recent video. Click here to watch it.
Warm regards,



Rahul Shah
Editor and Research Analyst, Profit Hunter
Recent Articles