Trading in the Trump Era: The Techno-Funda Way
Apr 6, 2018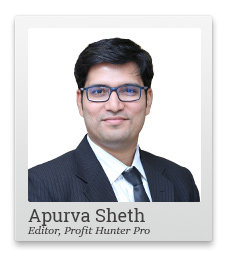 Trump is busy playing a ping-pong match with the Chinese. Both countries - US and China - have slapped each other with trade tariffs on various products and seems like they aren't going to stop soon.
Back home the media was quick to explain yesterday's 100-point drop in Nifty citing China's retaliatory tariff's as the reason for the fall.
Now before you start tracking Trump's tweets or Chinese trade policies to pick trading opportunities in our markets, let me tell you all this is nothing more than noise.
The US and China Just Keep Hammering the World Markets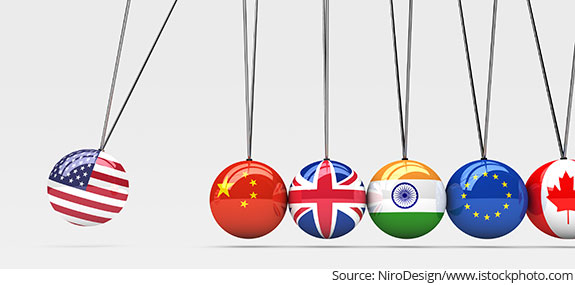 So, don't worry! Chuck the noise out and follow a system which works across market environments.
A system that works no matter the market
Today, I am going to give you a strategy you can use to survive the toughest market environments like the one we are in right now.
In my last two letters, I told you about my interactions with two different types of institutions and the strategy they used for survival. It's so simple and brilliant - I am already sorry I have been sitting on it for so long.
But now, this market especially, is the right time for you to finally learn and begin using the strategy.
This is what they did: They traded ONLY in the best fundamental stocks.
Simple, right? Maybe sounds too simple, even. Yet, the more I dug into this, the more the strategy shone like a rock I was polishing.
There are innumerable benefits of trading fundamentally strong companies.
--- Advertisement ---


Should you be afraid of Market Crash?

February month hasn't been good for investors globally. The market entered a meltdown mode.

But I think crashes are necessary, from time to time, for the healthy functioning of markets.

In fact, this Market Crash gave me an opportunity to share a Secret which could guide you retire early and wealthy.

Click here to find out... how to take advantage from this Market Crash.
------------------------------
For example, knowing that the company you are trading is fundamentally sound is so comforting. You know there aren't going to be any negative surprises. Even if there are some uncertainties you can be rest assured the company will bounce back sooner or later.
Also, trading instead of 'buy & hold' prevents your capital from being blocked for too long. Stocks move sideways most of the time. Even some of the best know companies go nowhere for a long time.
But by applying technicals on these stocks - you can enter when the stock price is poised to move up and exit after the rally is over.
So, the institutions developed their own unique way of trading these stocks. I explain those here so you know them - but I don't think those were exactly right for us, individual traders.
For example, the treasury manager of the bank I spoke about earlier traded stocks only from export driven sectors like IT, Auto, and Pharma which were doing well in 2013-14. During that year in August, the Indian rupee had reached 69 levels to a dollar. This benefited a lot of exporters, while the rest of the market was bleeding.
The manager at the insurance firm I spoke about last time traded only the very best 20 stocks from the Nifty 50 universe. Normally, insurance firms hold many stocks from the Nifty 50 in their long-term portfolios. This manager built a universe of the best stocks they held for the long-term and traded them regularly.
But like I said - this isn't right for you and me. We need our own strategy.
So, I decided to design a strategy which works for us.
What I started to do was keep track of stocks which posted good results. The stock prices of such companies normally shoot up after posting good results. But, after a while they would cool off and consolidate.
Just when the consolidation was finished and it looked ready to move up - that's where I would catch the stock.
This strategy worked well for me - or at least that's what I thought. But I knew even then that it wasn't the best. There is more to a company than just one quarter's result - I knew that I needed a much better universe of stocks which is carefully selected.
And that is exactly what I discovered at Equitymaster. You always knew that Equitymaster's fundamental research is the best out there...
But did you ever think that there was a new way to use this fundamental research?
I joined in November 2014 and got access to all the research they produced. I observed that even some of the best stocks which the Equitymaster research team had recommended were going through sideways consolidations.
These companies had strong fundamentals and amazing prospects...if they didn't then Equitymaster team wouldn't recommend it in the first place. That got me thinking...why can't I apply my technical filters on stocks which Equitymaster team has recommended.
If I can do that, then we can enjoy the best of both the worlds - fundamentals and technicals.
That's how I created this process of picking stocks. Here's how it works...
Three-Step Process to Identify Best Techno Funda Trading Opportunities
I follow a three-step process to identify the best fundamentally and technically strong trading opportunities... First, I apply qualitative filters to build a universe of fundamentally strong stocks. I create a bucket of stocks chosen through the magnified lens of the Equitymaster Research team.
I include all the stocks recommended by the Equitymaster research team with an average liquidity criteria of Rs 5 million.
Then, I apply technical analysis tools like trendlines, volumes, support and resistance, momentum to identify timely entry and exit points. This helps in effectively utilising capital. This means you are invested in the stock only when the chances of moving up are highest.
Finally, I recommend stocks which pass both the filters with a maximum buy price along with target and stoploss percentages.
The advantage of this three-step process is that I have a large universe of the best fundamental stocks ready to move up immediately.
Isn't that amazing?
I have been using this strategy to recommend best trading ideas to my Profit Hunter Pro subscribers for the last five months. And the strategy has worked wonders for us.
Some of our recommendations have generated gains like 12.2% in 20 days, 20% and 10.73% in about 2 months.
I am sure you can't wait to know more about this process and apply it yourself. I have good news. You don't have to do all the hard work. You can easily get access to whatever I do.
Regards,

Apurva Sheth (Research Analyst)
Editor, Profit Hunter Pro
PS: Apurva's latest trade literally just hit its target price today with gains of 14.39% in just 24 days. And these kinds of returns are not unusual for Profit Hunter Pro. Click here to follow Apurva's recommendations.
Recent Articles