Are You Truly Prepared for a Lockdown Led Market Crash?
Apr 7, 2021
Editor's note: Join our ace chartist, Brijesh Bhatia, on Equitymaster's YouTube live stream. Brijesh will be talking about the price of bitcoin. Is it in a bubble? Find out at 11 am on 10 April. Set a reminder for the live stream here.
---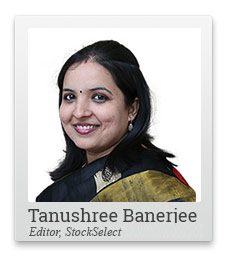 The energy it uses could power all kettles used in the UK for 27 years.
No bitcoin enthusiast is paying any attention to this startling claim made by BBC.
Telling them their favourite cryptocurrency consumes more power than countries like Argentina, Netherlands, and UAE, won't disappoint Bitcoin enthusiasts either!
The price of bitcoin does not move on such facts. Rather it's the sentiments of investors that drive it.
So, when sentiments are good, assets of every kind...gold, bluechip stocks, bonds, real estate, penny stocks, and cryptos, will find takers.
No one finds any merit in studying the details.
The greed to get rich quickly takes over.
--- Advertisement ---
Indian Startup's Electric Flying Car Your Window of Opportunity

An Indian startup based in Chennai is expected to launch its autonomous hybrid electric flying car very soon.

Yes, the electric vehicle segment is charting an exponential growth journey from our very own backyard.

And we have unearthed a hidden way to tap into the massive EV wave for you for unbelievable returns.

We'll be revealing all details in an exclusive special online event coming Monday.

Sign up for the event with the link below.

Yes, Register Me for FREE
------------------------------
Indian stock markets saw an addition of 11 m new demat accounts in the past twelve months. These comprise a fifth of all demat accounts in the country today.
Most of these first-time investors have tasted success too soon, with little effort.
And like the bitcoin enthusiasts, no boring lessons from history can temper their enthusiasm to keep riding the bull run.
Asian financial crisis. Dotcom bubble. Housing bubble. Infrastructure bubble. NBFC bubble.
You name it and every bubble that shook the Indian stock market in past three decades has similar takeaways.
Yet, few anticipate it.
Worse still, no one prepares for it.
Which is why, very few new investors continue to enjoy the fruits of their success for years after a market crash.
EV Stocks: A Hidden Way to Tap into the Massive 15x EV Opportunity
When a correction comes, most lose their shirts and abandon their dreams of wealth creation.
Not this time.
Whether you are a veteran or a newbie in the Indian stock markets, I will remind you of some key steps to prepare for what's coming.
There are not one, not two but three reasons why it is more important to stay invested in good quality Indian stocks now, than ever before.
These are reasons that could find India in the reckoning of global super powers...
Your favourite stocks in the reckoning of global behemoths...
And you in the reckoning of millionaire investors...
All this in just a decade.
Preparing with these steps could ensure that you make the most of the upside and completely rid yourself of the downside risks.
Join me at the India Revival Summit on Thursday, 15 April, to know more about these critical steps.
Warm regards,

Tanushree Banerjee
Editor, StockSelect
Equitymaster Agora Research Private Limited (Research Analyst)
PS: On Thursday, 15 April, I will reveal potentially the greatest wealth-building event for your net worth. Join me at the India Revival Summit.
Recent Articles