Are Indian Super Drug and Super Tech Stocks on Sale?
Apr 9, 2020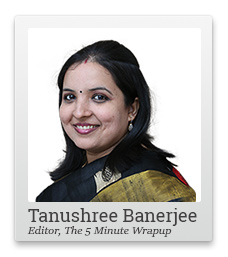 They say history does not repeat but rhymes.
I have proof of that.
I was privileged to be part of the team at Equitymaster that conceptualized and executed, our first free newsletter, The 5 Minute WrapUp. Within a few years, the WrapUp went on to be one of the most widely read online dailies, focused on investments and wealth creation.
As I read the last issue of The 5 Minute WrapUp, I am reminded of the first issue that I wrote. It was June 2008 and Indian stock markets were on the throes of a meltdown, thanks to global financial crisis. So incidentally, in my first issue, I told readers what they should do when stocks are on sale.
After once of the sharpest and quickest corrections in history, Indian stock markets have once again become mouthwatering. However, there are some differences.
Unlike 2008, when the financial crisis had its roots in just one sector, the Covid-19 crisis is all encompassing. No geography and no business have been spared. The tenure of the crisis and extent of economic loss is still uncertain. Until a medicine or vaccine is discovered, the crisis is almost uncontrollable.
Therefore, the realm of uncertainties surrounding the global crisis in 2020 is far bigger than that of 2008.
--- Advertisement ---
Richa Agarwal's #1 stock pick for 2021 is out

It is a little-known company that is now tapping into a Rs 4 trillion opportunity...

Setting it up to potentially deliver huge gains in the years to come.

Now, this stock has already started to move...

As the word spreads, there's a chance that this stock could move up rapidly.

Hence the urgency to act now...

Here are the full details of the company I'm talking about...
------------------------------
The 2008 crisis was largely a US centric one. The fundamentals of Indian financial sector were largely unscathed. Therefore, one could easily gauge the bounce back in valuations.
The Covid-19 crisis, in 2020, has brought India's stock market valuations to historic lows. Even, Warren Buffett's favourite indicator, market cap to GDP, suggests that Indian stocks are on sale.
Don't Blindly Follow Buffett's Favorite Indicator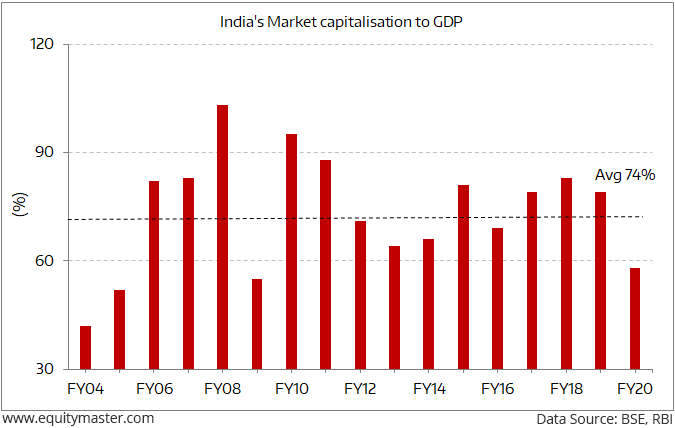 But I would beg to differ.
I believe there are some pockets of businesses in India that have a huge upside. Not just because of the valuations. But because they are the prime contenders and possibly catalysts of India's bounce back from the Covid-19 crisis.
In fact, why just India?
Economies from the US to Brazil are queuing up for supplies of a super drug 'Hydroxychloroquine', from India.
The drug, primarily meant to treat malaria, is now the most sought-after Indian export.
The drug may or may not prove to be the Covid-19 cure the world needs. But I won't be surprised if the trend of seeking drug supplies from India continues.
In a post Covid-19 world, healthcare expenditures globally will see a big rejig. The world needs affordable medicines in large quantities. Very few can supply them in the quantity and cost that Indian drug makers can. Yet, most Indian pharma stocks are trading at historically low valuations.
In fact, in my video in December 2019, I predicted that pharma could be the sector to see a big rebound in 2020.
Meanwhile, Indian tech companies are providing support to global behemoths as they tide over the lockdown phases.
A niche technology company in India is adept at exploiting a technology that most Covid-19 fighting nations are using to curtail its spread.
This super tech company is also trading at an affordable valuation not seen in years.
Therefore, unlike 2008, I believe the sale in India stocks is selective this time.
And in the Profit Hunter on Monday, I will share more details with you about on it.
I hope to continue this journey with you in one of the biggest wealth creating opportunities of our lifetimes.
Warm regards,

Tanushree Banerjee
Editor, StockSelect
Equitymaster Agora Research Private Limited (Research Analyst)
PS: To know more about my top stock pick in the market today...please click here.
Recent Articles